A cruise day in Dubrovnik, Croatia
A gem in the Adriatic Sea, on the Dalmatian coast of Croatia, sits the ancient city of Dubrovnik. Amid ancient winding streets, stone buildings and completely surrounded by a fortress-like stone wall, Dubrovnik is listed among UNESCO's World Heritage Sites.
Your ship may anchor off-shore or dock in the city.  From where you touch land, it's a very short walk into the heart of the old walled town.  Though Dubrovnik is a thriving metropolis, you'll probably spend your visit exploring the main promenade inside the walls, walking the complete circuit around the wall or simply exploring the many shops and narrow, sunlit pathways.
See later:   Three not-to-be-missed Eastern Mediterranean cruise ports
After you enter the old city, take a walk along the Placa, the pedestrian promenade that runs from the entrance all the way to the end of the path.  Fountains, cobblestone streets, cafés, shops and churches line the promenade and the tiny adjacent car-free streets.
Game of Thrones fans who decide to walk the wall will recognize the scenery from the TV series. Terracotta rooftops, steep drop-offs and sea views are all reminders from GOT as many of the scenes were filmed in Dubrovnik.
Dining and Shopping
Fresh fish is the highlight in Dubrovnik, which claims to have the most pristine waters in the Adriatic. Award-winning Croatian wines, including the indigenous Malvazija white wine, are produced just over the mountains behind the city. Other popular Croatian drinks include honey, plum and walnut brandies.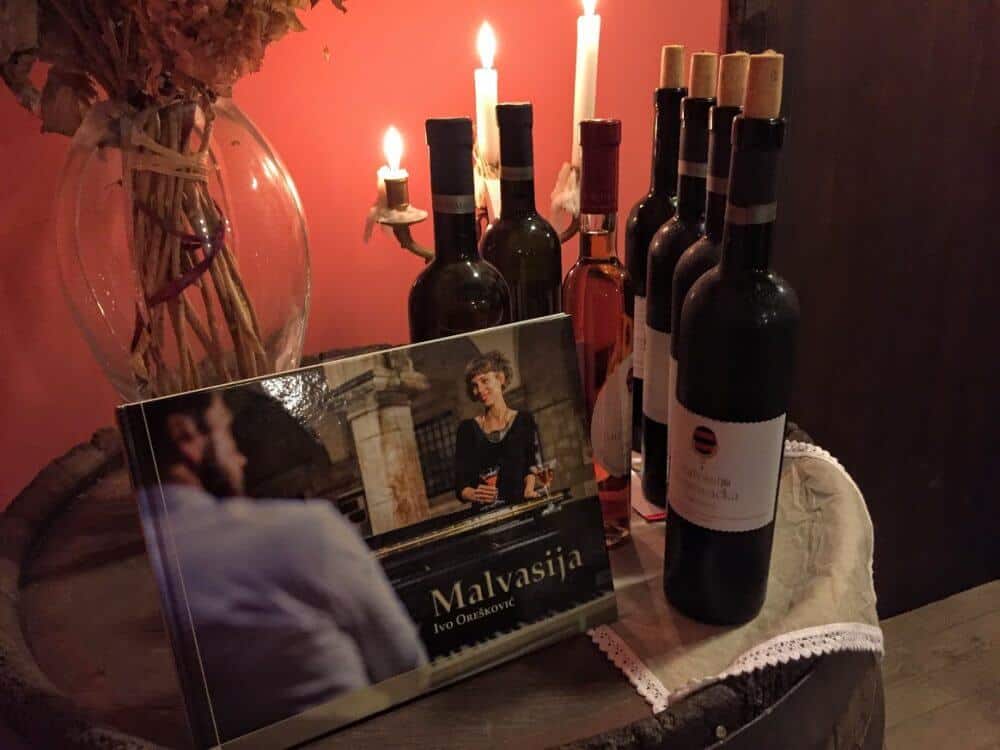 If you decide to walk the wall, the ticket booth closes about 45 minutes before the wall walks end.  Bring local currency as credit cards are not accepted.  If you get weary along the path, there are several "escape" routes to descend back into the old city.  
Back on your ship, be sure to have your camera ready for the sailaway past Dubrovnik's spectacular suspension bridge.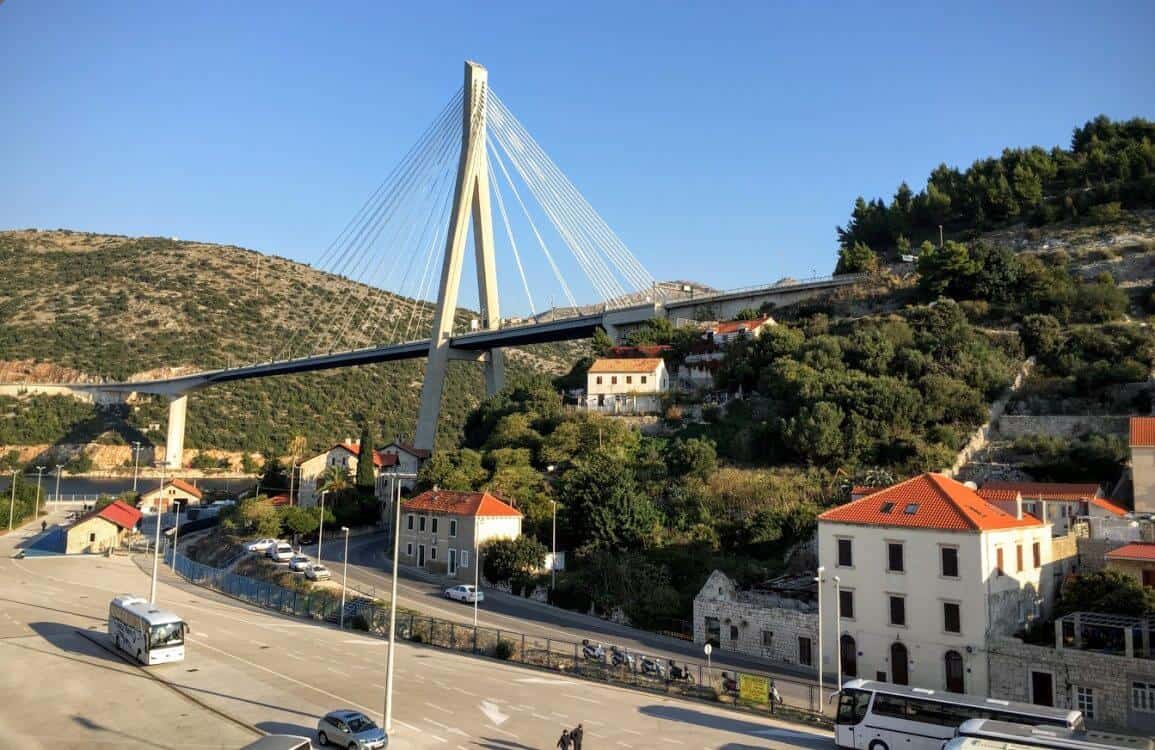 SAVE THIS PIN!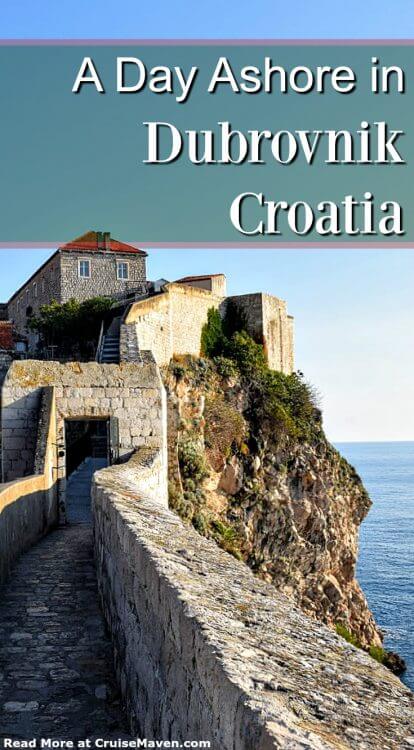 I'm editor and creator of CruiseMaven.com and a solo traveler who cruises the world on waves and wheels.   As an avid cook, I collect recipes along the way from ships and places.  I hope my articles, reviews, news and photos entertain, advise and inspire you to try solo travel and see the world without flying.  Take a breath… stop for a meal and a glass of wine along the way.