MSC Seascape has New York in its sight. The newest ship for MSC Cruises and their new U.S. Flagship, will have its celebratory naming ceremony take place in New York City.
Scheduled for December 7, 2022, the cruise line announced plans to hold this gala event at the conveniently-located Manhattan Cruise Terminal.
The ceremony will kick off MSC Seascape's inaugural season in the U.S and Caribbean, while underscoring MSC Cruises' upcoming port expansion in New York.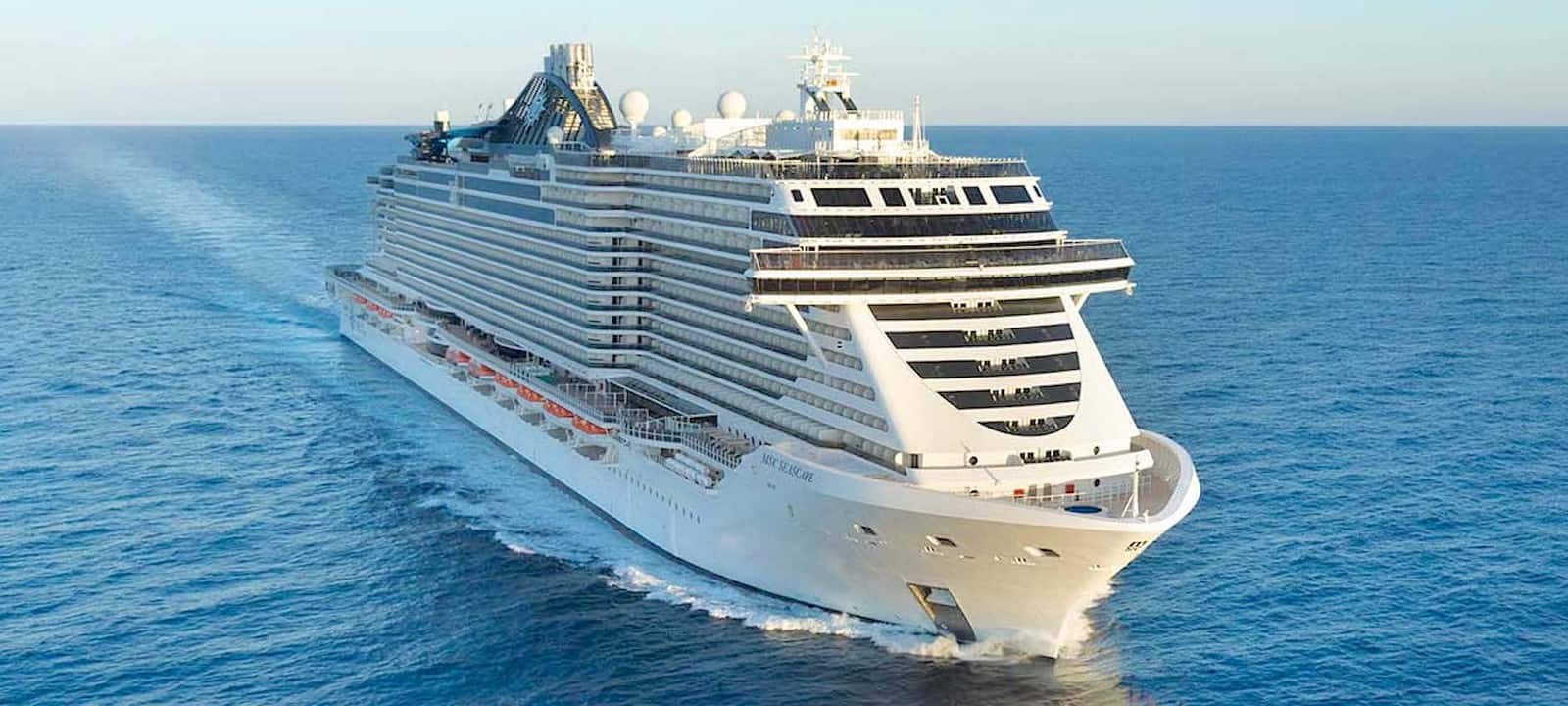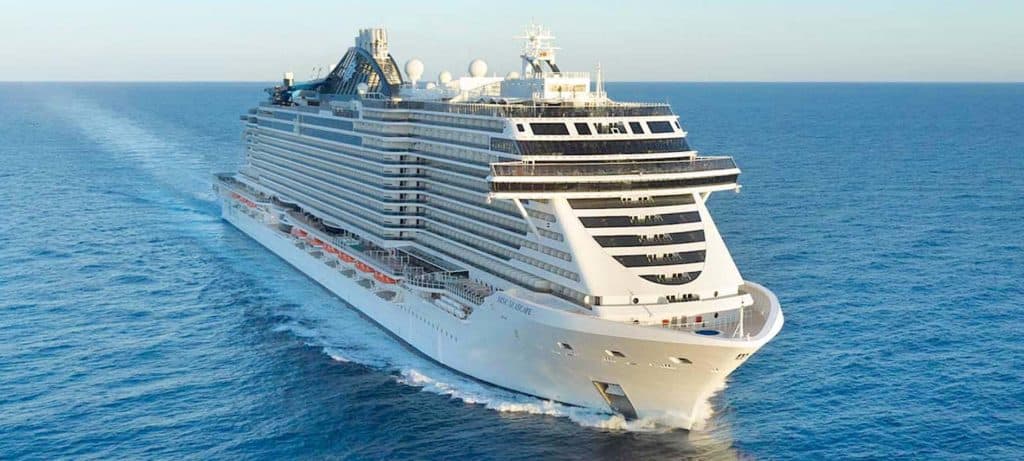 MSC Seascape Brings Glitz and Glamour to New York City
The inaugural event will echo the European flavor and glamour of MSC Cruises with invited celebrities, international artists, local dignitaries, and media from around the world.
On hand for yet another MSC Cruises naming ceremony, will be the legendary Sophia Loren. She holds the distinction to be godmother for the cruise line's 18th cruise ship.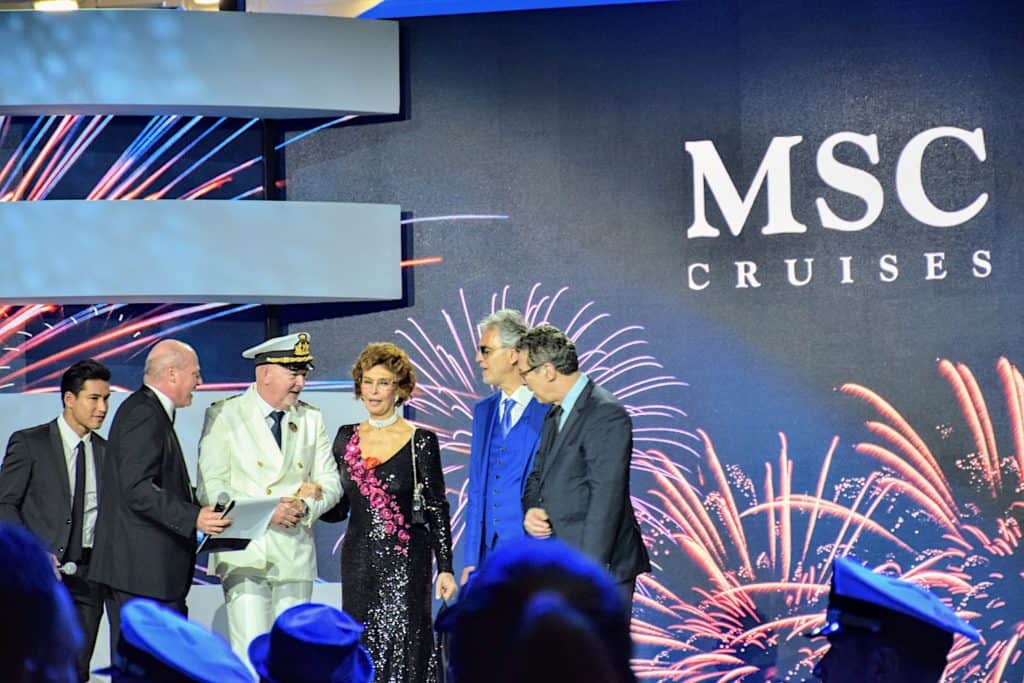 MSC Seascape will be the cruise line's first ship to have the naming ceremony in New York City's Manhattan Cruise Terminal. The cruise line has expansion plans for New York and the Northeast, with year-round cruises to be offered from the Brooklyn Cruise Terminal beginning in April of 2023.
MSC Cruises is known as the world's fastest growing cruise line and is the third largest cruise brand in the world. MSC expansion plans include two new ships coming into service in 2022; MSC World Europa and MSC Seascape. Then in summer 2023 expect the launch of MSC Euribia.
Rubén Rodríguez, President, MSC Cruises USA, said: "We are very excited to showcase to New Yorkers our European heritage and the unique international character we bring to cruising, matching the city's multi-cultural flair."
During the MSC Seashore New York event, specially invited guests from around the world will experience a typical MSC extravaganza Naming Ceremony. This will include live entertainment and performances, a gala dinner and an opportunity to explore MSC Seascape's unique onboard venues and experiences.
MSC Future Plans for Shoreside Expansion
By 2023, New York City will be the third US home port for MSC, along with Miami and Orlando/Port Canaveral. They are also building the largest cruise terminal in North America at PortMiami. The ground-breaking for the new terminal took place on March 10, 2022.
The new terminal will feature a four-story building able to accommodate up to 36,000 passenger movements per day. In addition, there will be berthing space for three latest generation ships to dock at once. The project is expected to be completed by the end of 2023.
Where MSC Seascape Cruises Will Go
MSC Seascape will head to Miami immediately following the ceremony to begin an inaugural season of Caribbean cruises. The ship will be the second MSC Seaside EVO class ship and their fourth in the innovative Seaside class.
MSC Seascape will offer two different 7-night itineraries from PortMiami:
Eastern Caribbean: Calling at Ocean Cay MSC Marine Reserve and Nassau, Bahamas; San Juan, Puerto Rico, and Puerto Plata in the Dominican Republic
Western Caribbean: Calling at Ocean Cay MSC Marine Reserve; Cozumel, Mexico, George Town, Cayman Islands and Ocho Rios,Jamaica
The new ship's first Caribbean cruise departs from Miami on December 11, 2022 on an Eastern itinerary.
What's Onboard MSC Seascape
MSC Seascape key features include:
2,270 cabins, with 12 different kinds of suites and staterooms with balconies (including the popular aft suites featured on all Seaside class ships)
11 dining venues and 19 bars and lounges, plus 'Al Fresco' dining and drinking options
Six swimming pools that includes an aft infinity pool
The largest and most luxurious MSC Yacht Club in MSC Cruises' fleet
An expansive 1,772-foot-long waterfront promenade
A spectacular glass-floored Bridge of Sighs at deck 16 with a unique view of the sea
In keeping with the line's environmental commitment, the ship is fitted with best-in-class wastewater treatment systems with purification standards that are higher than most wastewater treatment facilities on land.
Also installed is an underwater radiated noise management system to reduce and isolate the potential effects on marine mammals.
MSC Seascape is designed with a New York theme and décor, and will accommodate 5,877 passengers, be a staggering 20 decks high and weigh 169,400 gross tons.
I'm the editor and creator of CruiseMaven.com, a solo traveler cruising the world on waves and wheels, collecting recipes along the way.  I hope my articles and photos entertain, advise and inspire you to travel the world without flying.  Take a breath…stop for a local meal and a glass of wine along the way.