What was once an industrial sand excavation site in The Bahamas is now a pristine, eye-catching tourist destination thanks to MSC Cruises and their commitment to ecological restoration.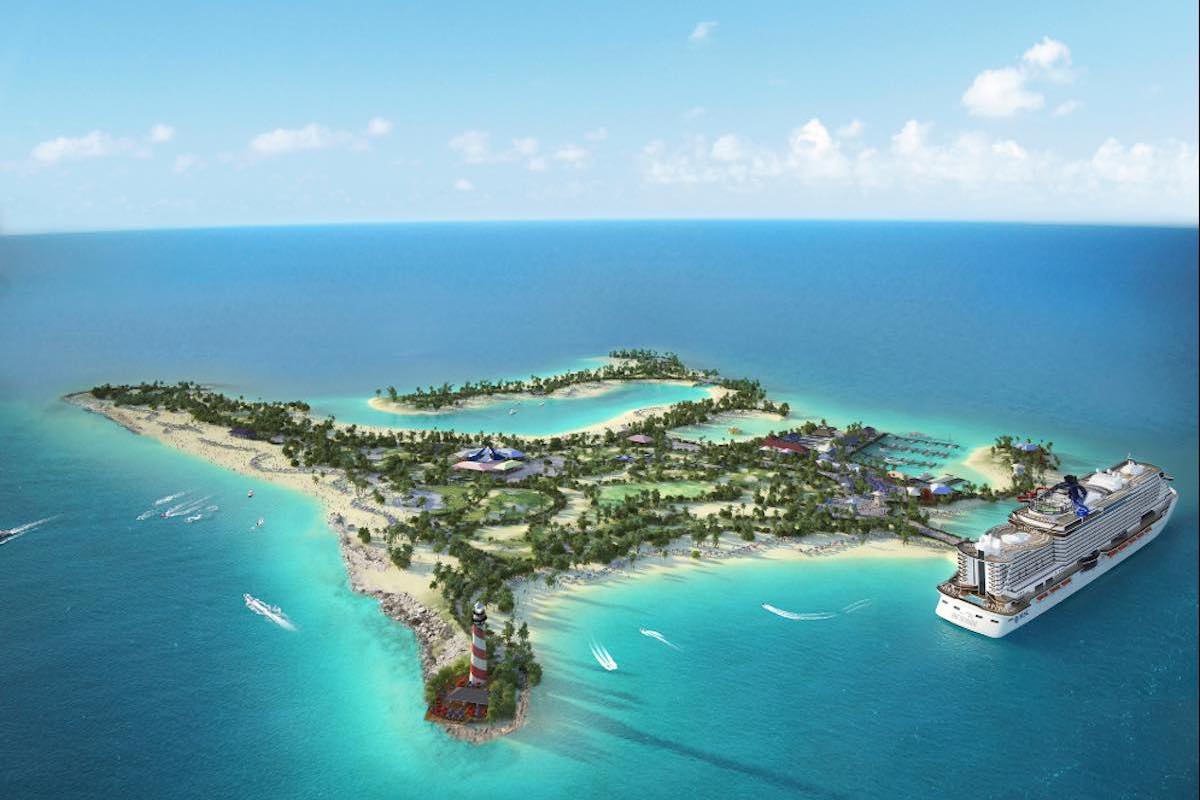 Today, the Ocean Cay MSC Marine Reserve opened for its first cruise guests and now, you can enjoy this private island's eight pristine, world-class beaches guilt free.
From a local artisan market to authentic Bahamian cuisine, Ocean Cay has it all. With snorkeling safaris, scuba diving adventures, and paddle boat rentals available on the island, you'll see your share of thriving marine wildlife first hand.
And, after a long day in crystal-clear water, what better way to unwind than in a private cabana or spa retreat? But don't get too sleepy! You won't want to miss out on one of Ocean Cay's breathtaking stargazing adventures for kids and grownups. Late-night stays add a whole new dimension to cruise lines' private island destinations.
READ NEXT:  MSC is Building a New Cruise Terminal at PortMiami
Ocean Cay MSC Marine Reserve's humble beginnings
So how was this island transformed from a desolate industrial site to a luxurious tropical island getaway and marine reserve?
MSC Cruises consulted with experts throughout the process, from environmental engineers to oceanographers and marine biologists. The restoration project was conducted with strict environmental practices and standards in mind. During the extensive cleaning process, for example, experts removed over 7,500 tons of scrap metal from the sea bed and carefully relocated hard coral colonies to approved locations.
All four MSC Cruises' North America-based ships, MSC Armonia, MSC Divina, MSC Seaside and MSC Meraviglia, will call at Ocean Cay MSC Marine Reserve on different days.
Nowhere is MSC Cruises' commitment to sustainability more apparent than in the island's Conservation Center, which will open over the next few months and serve as a scientific hub for coral research and education in the Atlantic Ocean. We are incredibly excited by MSC Cruises' sustainable conservation practices, and can't wait for the chance to visit Ocean Cay.
Related articles: #MSC Cruises