Pedal through scenic and historic regions this summer and fall.
Crystal Cruises, a leader in luxury cruising, will introduce another facet to its list of more active and immersive shore excursions. Their 2014 Crystal Adventures program will include 16 bicycle tours, ranging from half- to full-day adventures. Cruise passengers will be able to pedal their way into quaint villages, along picturesque seashores and even reach several UNESCO World Heritage Sites.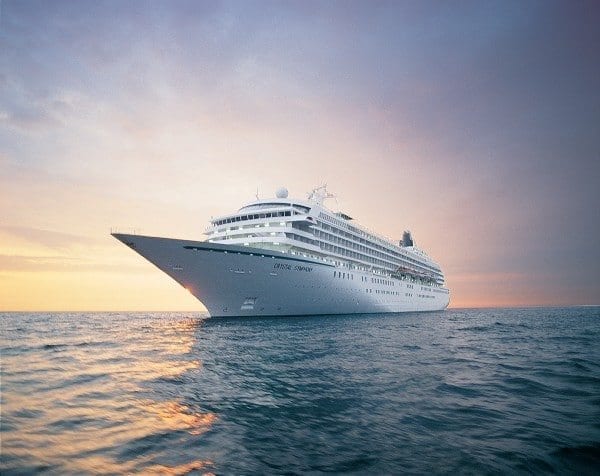 Offered May through September, these unique tours will take place throughout Northern and Western Europe and the Mediterranean on cruises aboard the Crystal Symphony and Crystal Serenity. Destinations include:
Malta – A 12.5-mile route travels through countryside only accessible by bicycle and along the western coastline toward the highest point in Malta, the Dingli Cliffs – dramatically sheering straight down to the Mediterranean Sea and providing spectacular panoramic views.
Tallinn – Guests will seemingly cycle back in time as they ride to the Baroque palace and summer home of Peter the Great, and around the UNESCO World Heritage Site that is the city's Old Town, complete with ancient walls, cobblestone lanes and 16th century architecture – including a pharmacy that has been in business since 1422.
Copenhagen – In one of the world's most bike-friendly cities, guests can truly experience the sites as the locals do, including a winding, five-mile ride through a forest en route to a 500-year-old amusement park (the world's oldest), Bakken, where they'll have time to play and explore.
Bordeaux/Bassens – Along a nine-mile combination of flat and hilly roads in the quaint village of Saint-Emilion – whose entire wine "jurisdiction" is a UNESCO World Heritage Site – where guests will enjoy views of beautiful chateaus and expansive vineyards of such premier estates as Chateau Angelus, Figeac and Cheval Blanc.
Barcelona – An invigorating five-mile ride through the city's bustling streets affords the opportunity to admire the profoundly impressive architecture of the cathedrals and other icons, while also enjoying performances from street artists that liven up the La Rambla boulevard.
Guernsey/St. Peter Port – Along a six-mile stunning coastal path, travelers can marvel equally at L'Ancresse and Pembroke beaches and the Le Dehus Dolmen, home to Neolithic-era tombs that resemble a miniature Stonehenge.
Other European cities in Crystal's 2014 cruise itineraries with bicycle adventures are Valencia and Mallorca, Spain; Corfu, Greece; Dubrovnik, Croatia; Helsinki, Finland; Holyhead, Wales; Kotor, Montenegro; Skagen, Denmark; St. Tropez, France; and St. Petersburg, Russia.
"Many guests have become increasingly interested in more athletic pursuits that allow them to enjoy a destination in a more up close and personal way," says John Stoll, vice president of land programs. "The bicycle excursions not only foster personal connections with the scenery and surrounding cultures, but also with each other. Each cycling group builds a special camaraderie as they share these experiences."
Prices for the guided bicycle excursions range from $89 to $249 per person and include helmets, bottled water, refreshments in most locales and terrain-appropriate bikes.
Canada, Florida and Mexico are also on the agenda for bicycle trips this fall that include Halifax, Nova Scotia; Bar Harbor, Maine; Key West, Florida and Cabo San Lucas, Mexico.
For more information is available at www.crystalcruises.com.
Photos: Crystal Cruises unless otherwise noted.
I'm the editor and creator of CruiseMaven.com, a solo traveler cruising the world on waves and wheels, collecting recipes along the way.  I hope my articles and photos entertain, advise and inspire you to travel the world without flying.  Take a breath…stop for a local meal and a glass of wine along the way.