Cruise to Venice, Italy
While a cruise to Venice (or from Venice) isn't that uncommon, there are two reasons why this mysterious city should be on your to-do list. First, the sight of Venice from the sea is beyond breathtaking. In the future, large cruise ships may not be allowed to cruise past Piazza San Marco, the gleaming Basilica di San Marco and the iconic red brick bell tower, San Marco Campanile.
Second reason is that most ships will spend an overnight in port, giving guests an opportunity to explore a city where no cars, taxis or buses are allowed. Transportation is solely done on public water buses (vaporetto), private water taxis or by walking.
For instructions to go between the Venice Cruise Terminal and Santa Lucia train station, click here.
Be sure to visit the gilded, bejeweled and mosaic artwork of the Basilica. Take a tour of the Doge's Palace and walk across the expansive piazza.
Dining and Shopping
Even though the cafés that line the piazza look inviting, you'll pay a high price for the experience. Instead, meander through the maze of narrow alleyways, cross a myriad of bridges and walk along the crowded waterfront promenade. You'll find dozens of places to stop for lunch or a coffee at a fraction of the cost of the same at the piazza.
Risotto is a signature dish of Venice and this region, prepared with a variety of additions to the rice. Accompanied by a regionally produce wine like a Bardolino or Soave and you've got yourself a memorable Venetian meal.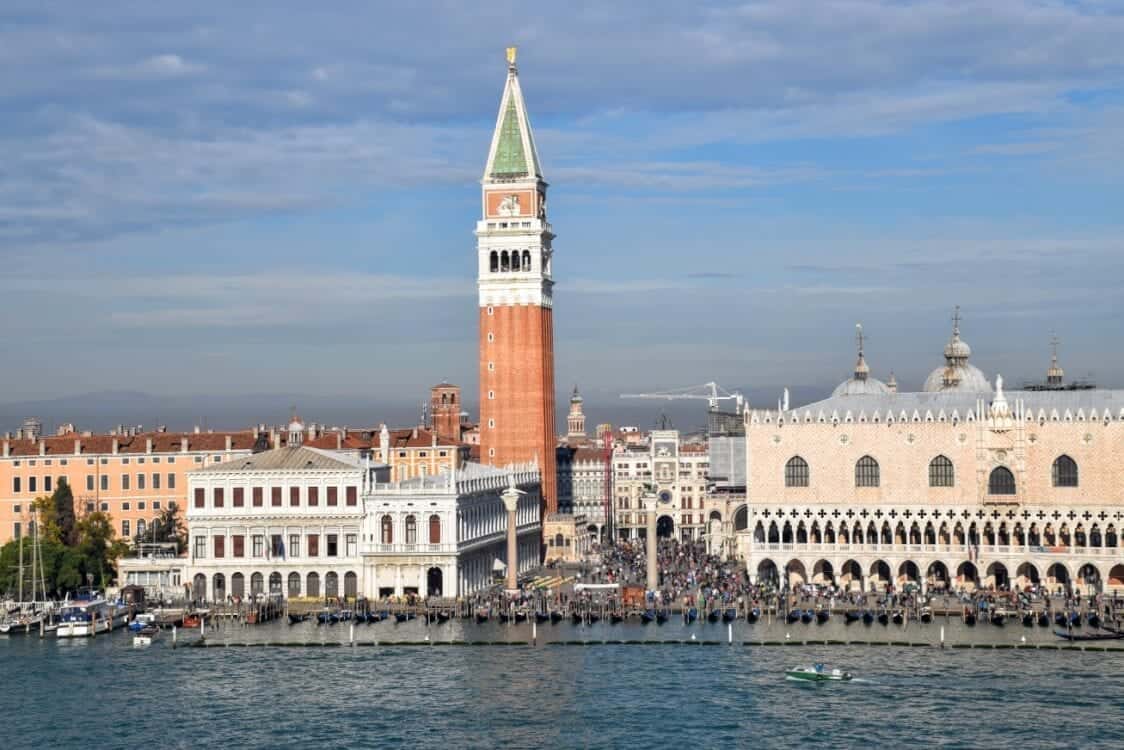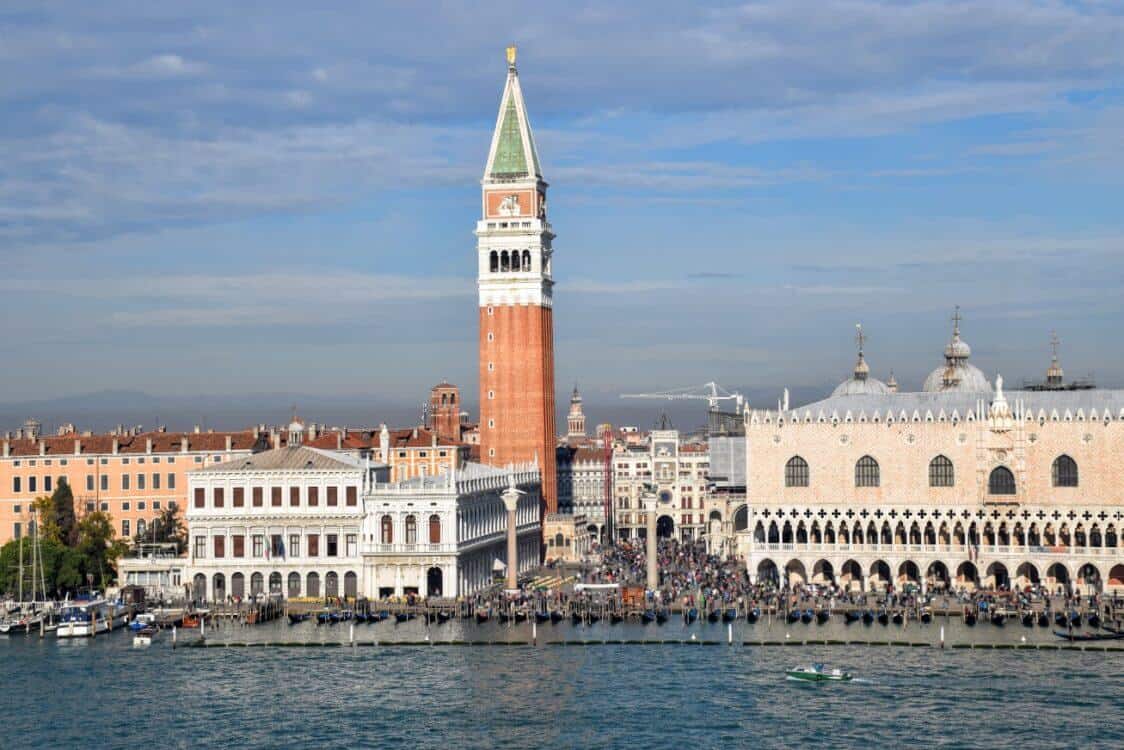 Souvenir carnival masks are plentiful in every souvenir store in Venice. Venetian glass, including famous Murano glass works, are also sold in nearly every shop in Venice. You'll find most of the tourist shops, including designer boutiques and leather stores along the walk between Piazza San Marco and the Rialto Bridge.
Don't wait too long to experience one of the most breathtaking and photographic European cruise experiences; cruising the Venetian Lagoon en route to the cruise terminal.


PIN THIS AND SAVE!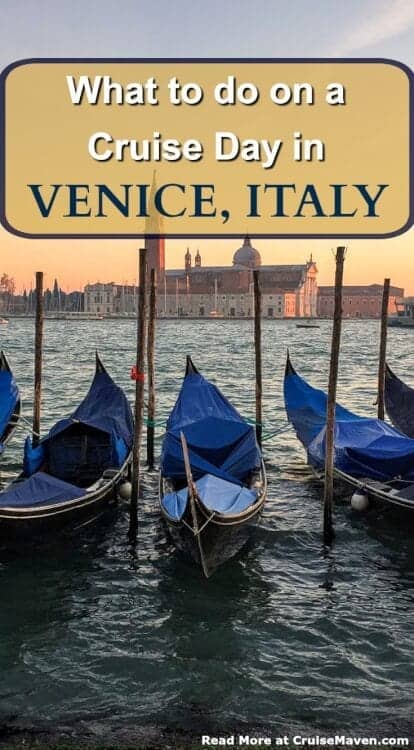 I'm the editor and creator of CruiseMaven.com, a solo traveler cruising the world on waves and wheels, collecting recipes along the way.  I hope my articles and photos entertain, advise and inspire you to travel the world without flying.  Take a breath…stop for a local meal and a glass of wine along the way.