Now there's a less expensive option to travel overnight to and from Florida.
If you've never taken an overnight sleeper aboard Amtrak between New York and Miami, you are missing one of the most interesting, fun and relaxing ways to travel along the eastern seaboard. But for many, the price of a compartment on Amtrak sleeping cars to Florida is too steep. To make it more affordable, Amtrak has initiated a pilot program to address that issue. How?
Say "Goodbye" to the dining car on the Silver Star.
Starting July 1, 2015 through the end of January 2016, the Amtrak Silver Star (Trains 91 and 92) which runs between Miami and New York City via Tampa, Orlando, Washington DC and Columbia SC, will lose the dining car. Because the complimentary meals for first class sleeping car passengers was included into the fare, prices for a sleeper were usually high. Cost prohibitive for many.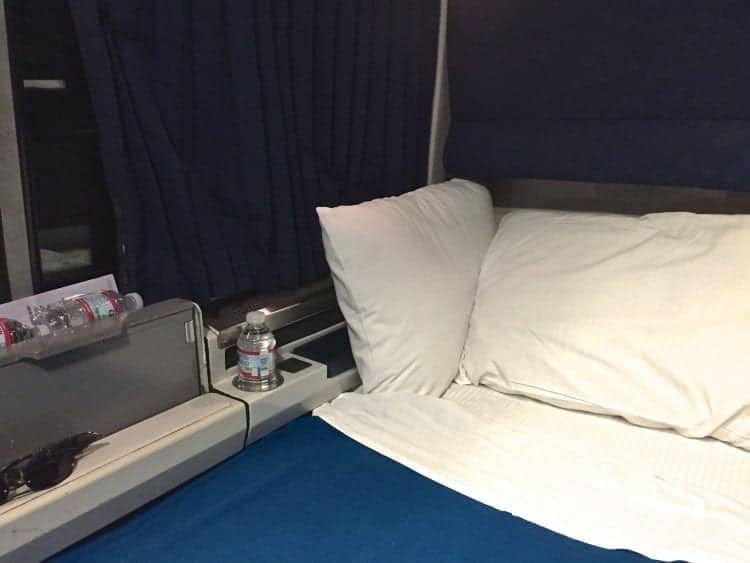 Instead of the full service dining car, the Silver Star will continue to have their traditional Café/Lounge car, available to all passengers whether in coach or sleeping cars.
Café/Lounge Car Menu.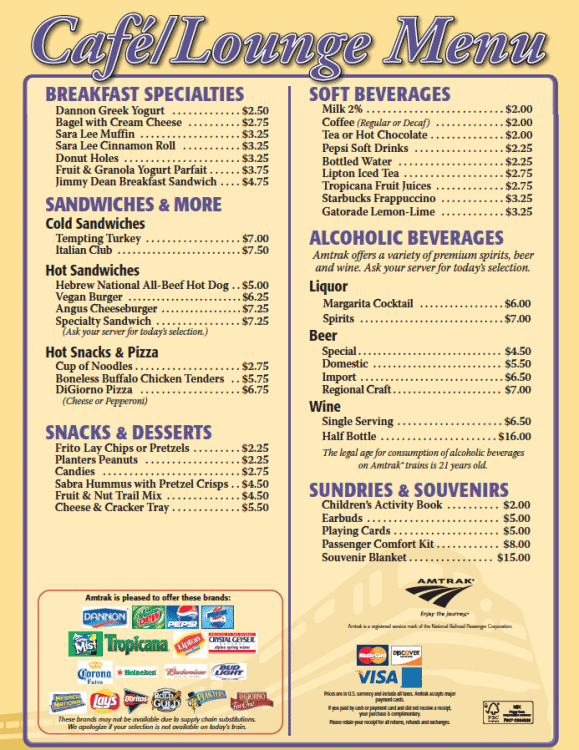 The savings for a sleeper on the Silver Star without the dining car runs about 25% to 28% of the original cost. This translates to about $140 lower for a deluxe bedroom and $65 less for a roomette. I did a few random price checks and it seemed even lower than those numbers. But you will have to pay for your meals.
Passengers who choose a bedroom or roomette aboard the Silver Star will continue to receive complimentary bottled water, coffee, juice and of course, turn-down service at bedtime. Silver Star guests can also ask their car attendant for room service (from the Café/Lounge Car) free of charge.
Silver Meteor will keep the Dining Car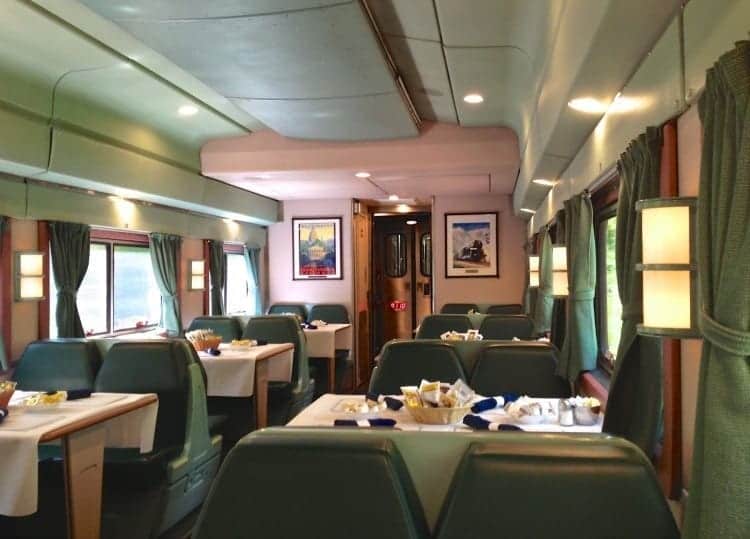 For those who choose to spend a little more for their accommodations, the Silver Meteor will continue to operate the dining car as always and meals will still be included in the cost of the accommodation fare. The Silver Meteor follows much of the same track as the Silver Star, but doesn't veer west between Miami and Tampa. Instead, the train travels up the east side of Florida until the tracks slowly head westward towards Orlando and onto Jacksonville, Savannah and Washington, DC to New York City.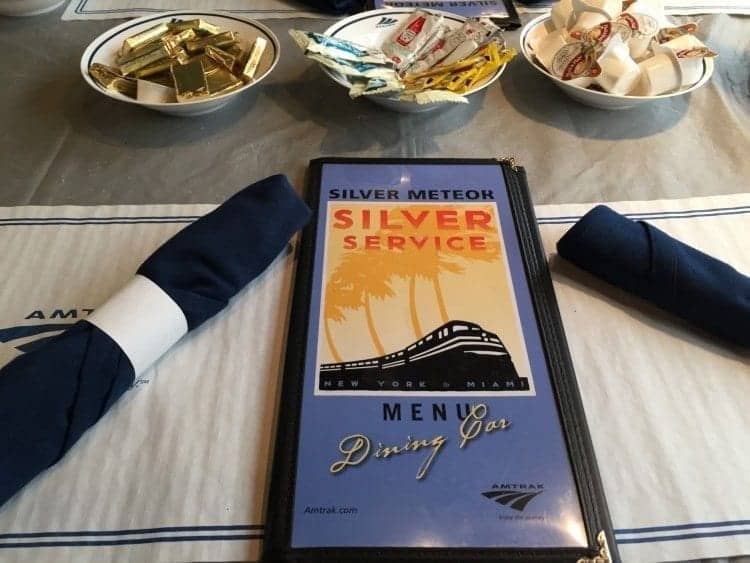 Only passengers on the Silver Star are affected by this pilot program. If this new concept enables more people to stretch out and sleep in comfort on their journey, then it's a good thing. As long as the Silver Meteor keeps the dining car, the tradition of dinner in the diner (plus breakfast and lunch, too) will attract those who love the experience and don't mind paying a little more for it.
There's something special about full-service dining aboard Amtrak. You meet new people at a community-seating table, watch America's spectacular scenery roll by or simply pass the time until you reach your destination. For me, Amtrak sleeping cars to Florida, with or without a dining car, sure beats flying any day. It's 20-ish hours to decompress from the workaday world.
I'm the editor and creator of CruiseMaven.com, a solo traveler cruising the world on waves and wheels, collecting recipes along the way.  I hope my articles and photos entertain, advise and inspire you to travel the world without flying.  Take a breath…stop for a local meal and a glass of wine along the way.