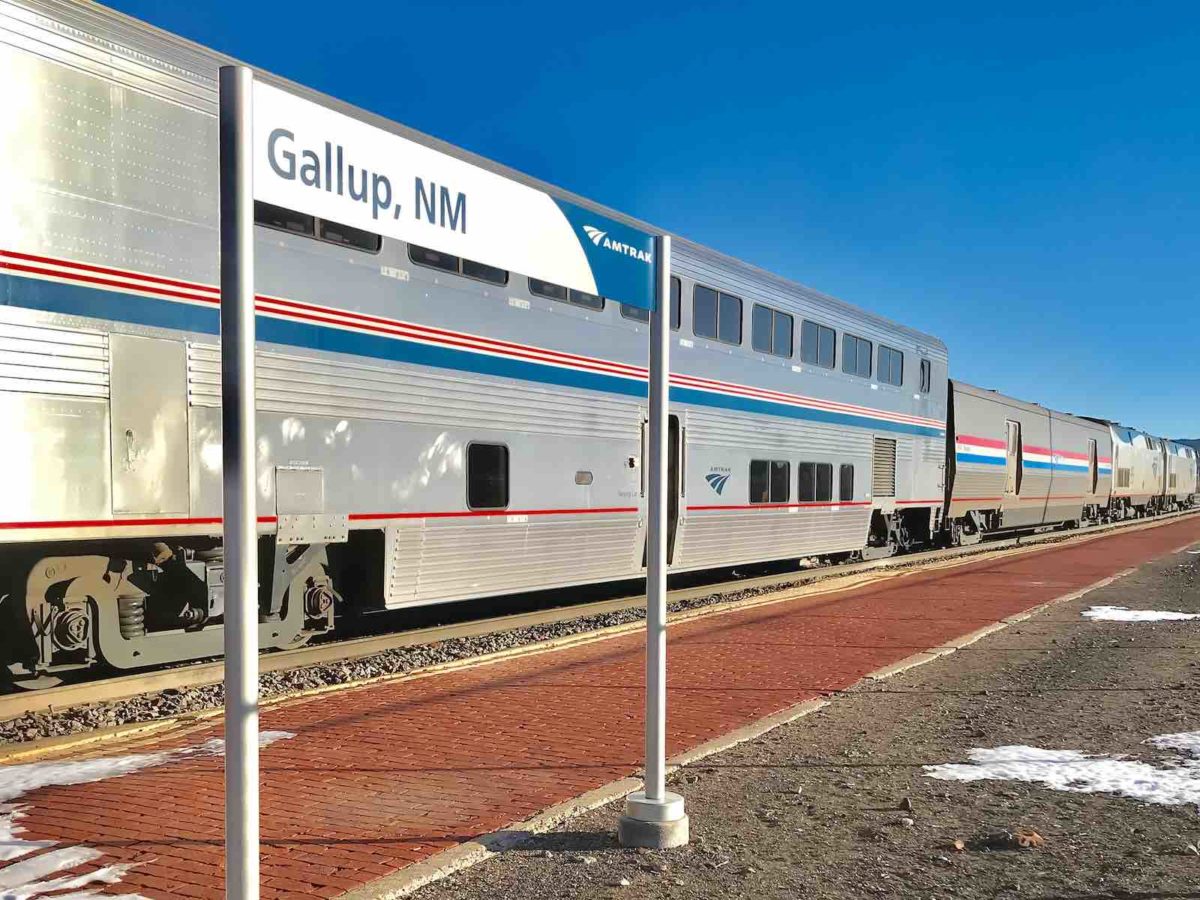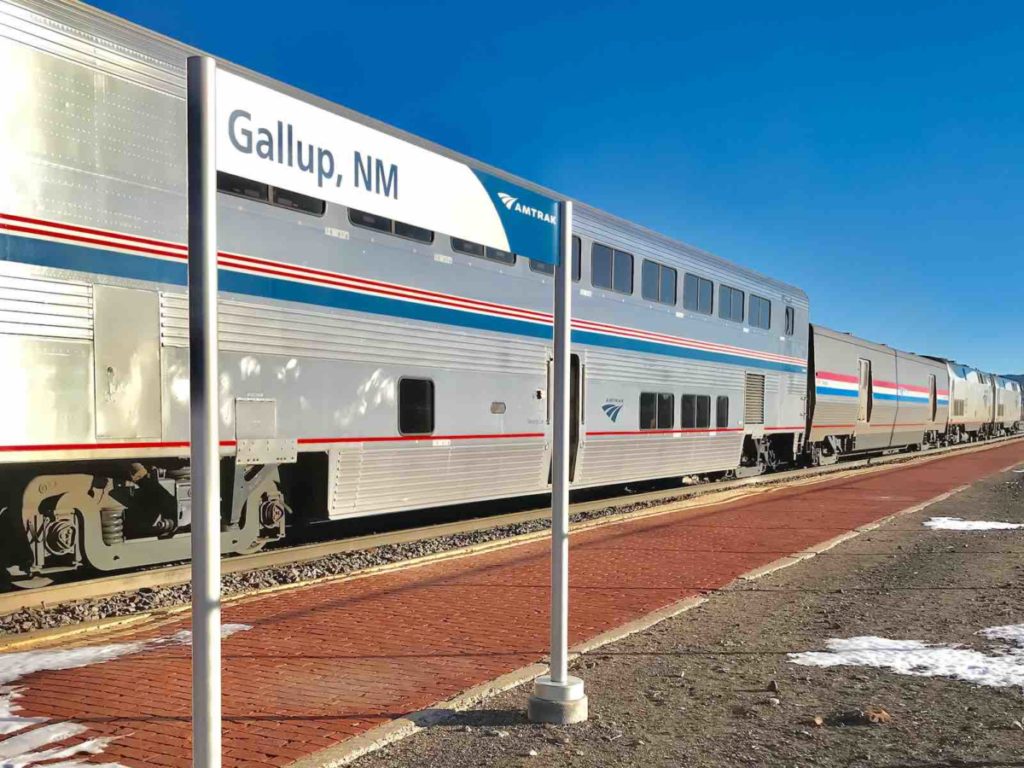 Amtrak Upgrades Their Long Distance Trains
With an upsurge in Amtrak passenger interest, this refurbishment project is finally a reality.
Amtrak is in the midst of a multi-million dollar upgrade project that will span across all 450 long-haul passenger rail cars.
If you consider that these passenger cars were built in the 1980s and 1990s, despite occasional upgraded touches, a full refurbishment and modernization was in dire need.
The refurbishment project includes both the iconic double-decker Superliner and the one-level Viewliner long distance overnight trains.
Viewliner trains run north and south along the U.S. east coast while Superliner train routes travel across the country from the midwest to the southwest and west coast.
This article details what you'll find on board following Amtrak's $28 million refurbishment project.
Photos of the extensive upgrades found on all of Amtrak's Viewliner and Superliner passenger trains show modernized sleeping cars, dining cars and menus, sightseer lounges and coach seats.
Sleeper Car Upgrades
Wondering what you'll find in the newly refreshed private sleeper cars? To begin, there's upgraded bedding (new comfy mattresses), better pillows, fluffy towels and softer bed sheets.
Even the new, individually-wrapped blankets are wonderfully soft and warm.
Amtrak plans to install lotion dispensers in all Bedrooms. In addition, each shower will have a wall-mounted three-bottle pump dispenser filled with shampoo, conditioner and body wash. This is an effort to remove the single-use little bars of soap.
"We are marking a new era in customer experience for our historic routes that serve the country with comfortable and affordable coach seating and private rooms," said Roger Harris, Amtrak Executive Vice President/Chief Marketing and Revenue Officer. "As we mark Amtrak's 50th anniversary this year, these significant investments in the long distance network lay the foundation for our next decades of service."
RELATED: 15 Best Tips for Your First Amtrak Train Trip
Amtrak Upgrades Bedrooms and Roomettes
Recently completed was the refurbishing the fleet of Superliner Bedrooms. New contemporary color palettes and an almost total makeover went into play for these most expensive private accommodations on Amtrak.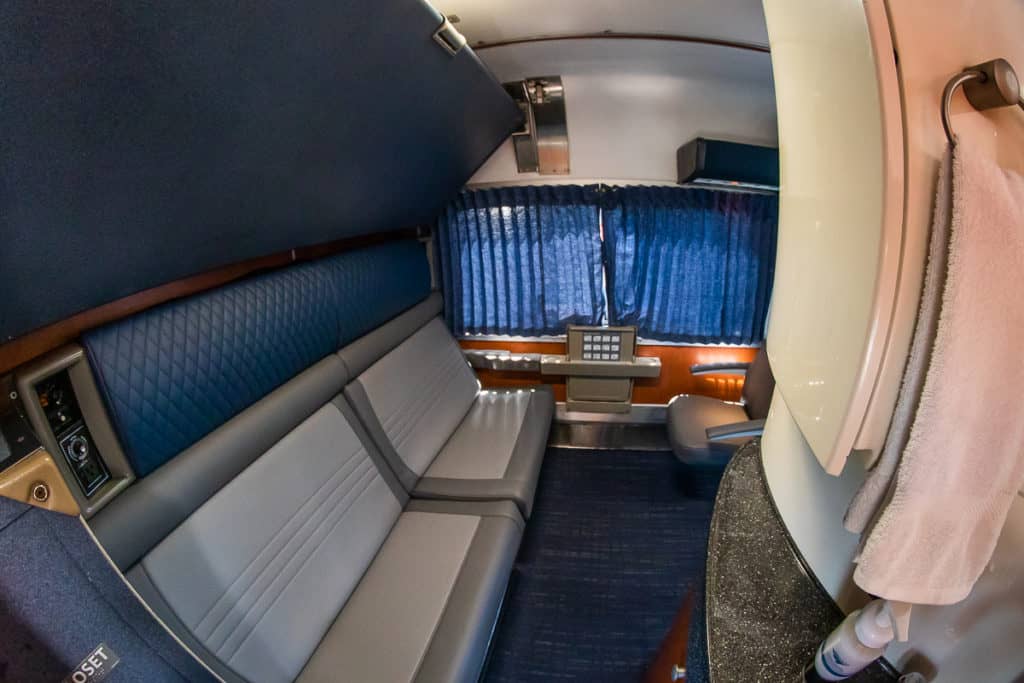 Bedrooms, formerly called Deluxe Bedrooms, can easily sleep two adults and a child. The sofa folds out into an almost-double bed with the bud folding down above it. The upper bunk has a ladder to climb up and guard net for safety.
The best part of booking a Bedroom is that it has its own private bathroom with shower.
Upgraded Dining on Amtrak Long Distance Trains
After a two-year pause due to the pandemic, Amtrak has restored traditional dining service on six of their west-bound train routes. This includes new menus, too.
The west and southwest bound trains include California Zephyr, Empire Builder, Coast Starlight, Southwest Chief, Sunset Limited and Texas Eagle.
Texas Eagle, that travels between Chicago and Los Angeles offers the Flexible Menu on the route between Chicago and San Antonio, Texas.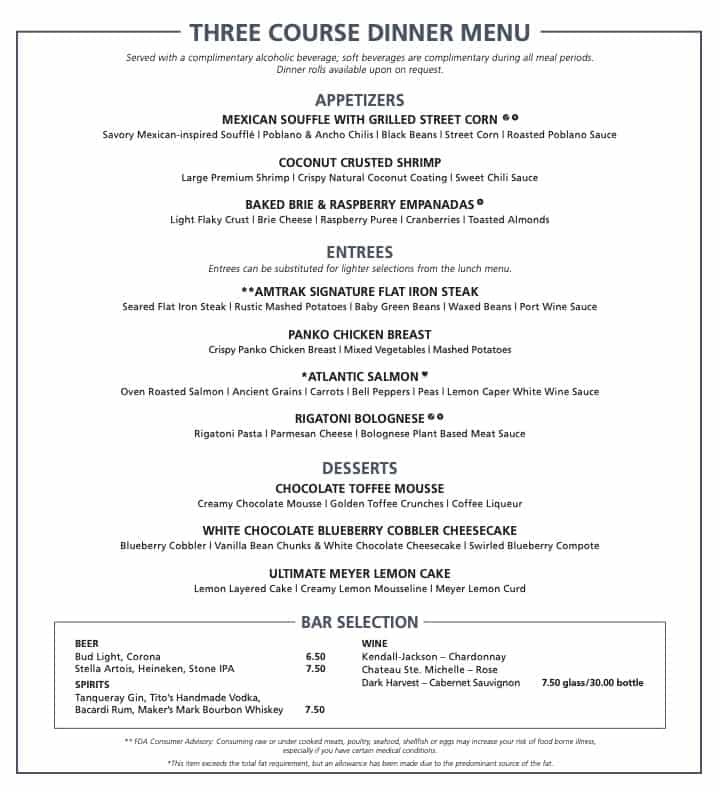 The Dining Car with its Traditional menu returns with tablecloths, non-plastic tableware, and logo dinnerware.
Tables still have community seating (this means you may find yourself dining with strangers) and for now, are only available to passengers in the sleeping cars.
Amtrak Coach Seating Upgrades
New colors, cushions and carpets on both levels of Superliners. The lower level has 12 coach seats and the upper level has 62 of the same seats, all with generous space and reclining pitch.
Dining for Superliner Coach Class
While as yet, Amtrak coach passengers do not have access to the dining car, there is a Café Car on all trains to purchase meals, snacks and beverages. You can also bring your own food if that's more economical or preferred.
Northeast Corridor trains and Acela high-speed trains also have an upgraded menu.
More New Improvements for Amtrak
A lot has been happening at Amtrak over the last few months. Aside from the newly refurbished Superliner and Viewliner trains:
Amtrak has restored daily service on all 12 long distance train routes.
USA Rail Pass features are expanded. USA Rail Passes give riders up to ten rides within a 30-day window.
The BidUp Program has been expanded so that you can bid up from Coach Class to Business Class, Acela Class or a sleeper.
Conclusion: New Amtrak Upgrades on Long Distance Train Routes a Success
It's been a long time in the planning. Finally Amtrak is making fantastic progress with improvements to an aging fleet. With 15 train routes in almost every state, Amtrak is poised and positioned for the future of rail travel in the U.S.
I'm a bit jaded, too. I've been a loyal Amtrak passenger since the company began in 1971. It will be extremely exciting to experience all the new refurbishments and upgrades that are already implemented or coming down the tracks in the near future.
I'm the editor and creator of CruiseMaven.com, a solo traveler cruising the world on waves and wheels, collecting recipes along the way.  I hope my articles and photos entertain, advise and inspire you to travel the world without flying.  Take a breath…stop for a local meal and a glass of wine along the way.