I know a lot of cruisers who rather bring wine on a cruise that they've purchased at home. I even knew a couple who bubble-wrapped thrift shop wine glasses to use in their stateroom with their own French Bordeaux.
You can't smuggle wine on a cruise anymore but cruise lines do permit you to bring your own wine. Each cruise line has its own set of rules and fees. This post explains each cruise lines' wine and champagne policy so your bottle isn't confiscated at embarkation.
How to Bring Wine on a Cruise
For a long time, people simply bubble-wrapped their wine and put it in their checked luggage. You can't do that anymore. Security X-ray screening can spot a smuggled wine bottle a mile away.
Tired of paying $45 for a bottle of wine that you can buy at home for $12.99? Well, you can still bring your own wine on a cruise.
Cruise lines are wise to cruisers' preferences and figured out a way to make a few bucks off of people's penchant for their own vintage. It's the corkage fee.
Want to bring your own wine or Champagne on a cruise ? Here's what you need to know, from how much you'll pay and to whom, and what the mainstream and premium cruise lines charge.
I didn't include luxury cruise lines or river cruises because wine (and beer) is usually complimentary at lunch and dinner.
The following guidelines were gleaned from each individual cruise line's website at time of this publication. I called a few cruise lines to confirm their policy and more times than not, I had to request to speak with a supervisor.
Across-the-board rules:
Allowed only on embarkation day (See Disney's new policy below)
Guests must be over 21 yrs.
Applies only to wine and Champagne/sparkling wine.
Up to 750ml bottles unless otherwise stated.
If you get caught smuggling booze, it will be confiscated and probably not returned.
Mainstream Cruise Lines Wine Policy
Carnival Cruise Line
Guests on Carnival may bring wine or Champagne aboard in their carry-on bag, one bottle per person. Two people in a stateroom equals two bottles of wine, one per person.
A $15 corkage fee per bottle will be charged if you bring the wine into the main dining room, specialty restaurant or bar on the ship, Drink it in your room and you're okay. Better bring a twist-off or bring/ask for a cork screw!
Costa
If you want to bring wine on a cruise, you might want to rule out Costa. No food or drink purchased on land may be brought aboard when boarding the ship. Period.
And Costa goes on to state: Cocktails, coffees and a wide range of drinks can be purchased on every deck and in all the bars.
Norwegian Cruise Line
Passengers may bring wine and Champagne on their cruise but only on embarkation day. No matter where you plan to open the bottle, you will be charged a corkage fee, even for drinking it in your stateroom.
Fees are determined by bottle size: 750 ml bottle is $15.00 and 1,500 ml magnum is $30.00. Wine sent by your friends, family or travel agent will also result in your being charged a corkage fee. Really??
Box wines are not allowed on board. The Norwegian website does not give a limit to how many bottles are permitted per person. Best to inquire directly from cruise line when you've paid your deposit.
RELATED: Norwegian Cruise Line Drink Package Details
Royal Caribbean
Royal Caribbean charges a $15 corkage fee for public area consumption. You can only bring wine onboard at embarkation. Limited to two (2) 750 ml bottles per stateroom.
Solo passengers may also bring aboard two bottles of wine because it's PER STATEROOM. Pop the cork in your room…no fee. Everywhere else, yes.
Read Next: What's the cost of cruise lines' bottled water packages?
Premium Cruise Lines
Azamara – Alcohol and wine included!
A premium-plus two-ship fleet that includes complimentary standard spirits, international beers, and a changing selection of one red and one white wine by the glass each day throughout your voyage. No need to schlep your own wine or try to sneak spirits onboard.
Celebrity Cruises
Celebrity just started their "Always Included" package that includes their Classic Beverage Package (and gratuities). This features an unlimited array of water, beers, cocktails, frozen drinks, and wines by the glass up to $9 per serving.
The Classic Beverage Package also comes with a 15% discount on all bottles of wine.
As with all the other cruise lines, NO beer or hard liquor may be brought aboard. On Celebrity, two bottles of wine per stateroom are allowed on boarding day and no fee if you consume it in your stateroom.
Bring wine into any bar or dining venue and there is a $25 corkage fee.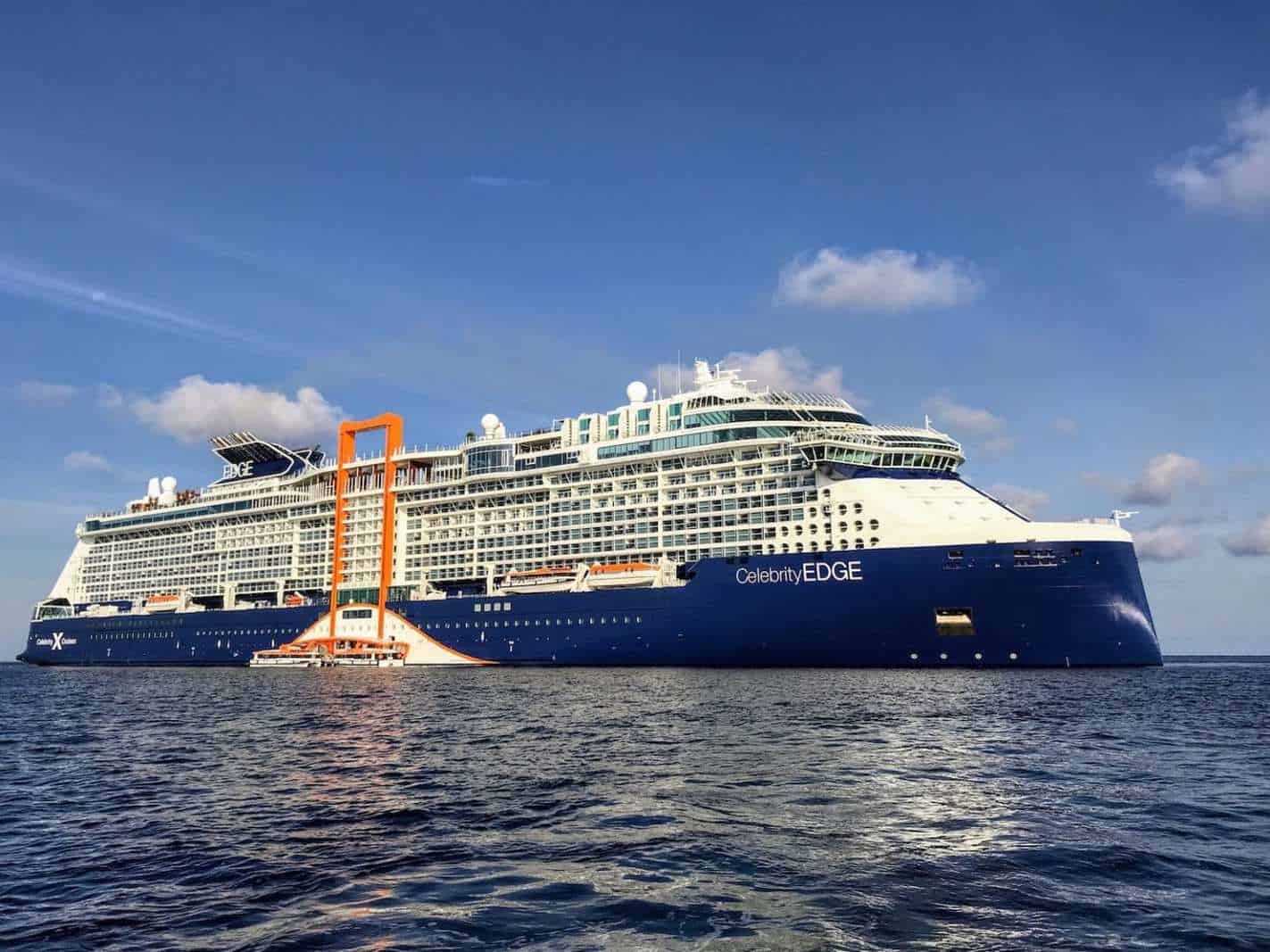 Cunard
I love how Cunard worded their message: "You may bring wine or champagne on board.
Should you wish to take wine or Champagne on board to consume in a restaurant, each bottle will be subject to a $20.00 corkage charge. So properly charming and polite as I would expect.
Disney Cruise Line
Disney Cruise Line Guests 21 years and older may bring a maximum of 2 bottles of unopened wine or champagne (no larger than 750 ml) or 6 beers (no larger than 12 ounces) on board at the beginning of the voyage and at each port-of-call. Really?
Guests wishing to consume wine or champagne that they have brought on board in one of the dining rooms will be charged a corkage fee of $25.00 per bottle. And there's more:
These beverages must be packed in carry-on (not checked) bags or luggage.
Any alcohol packed in checked luggage will be removed and stored until the end of the cruise.
Any wine or champagne in excess of 2 bottles or beer in excess of 6 beers will be stored until the end of the cruise.
Bringing liquors and spirits (including powdered alcohol) on board is prohibited. These items will be stored until the end of the cruise.
Alcohol brought on board may not be consumed in any lounge or public area.
Holland America
Each guest 21 years and older may bring one bottle of wine or champagne (no larger than 750ml) onboard in carry-on luggage on embarkation day. No corkage fee if consumed in the stateroom.
Additional wine or champagne bottles (no larger than 750ml) in carry-on luggage are welcome, but will incur an $18.00 corkage fee each, irrespective of where they are intended to be consumed.
Guests are not allowed to bring beer, boxed wine, or other liquors and spirits onboard.
Princess Cruises
One bottle of wine per person up to 750ml may be carried onboard on embarkation day. If you plan to drink the wine in your stateroom, you will not be charged a fee.
If you want to drink your own wine anywhere else on the ship, there's a $15 corkage fee. Bring any more that your allotted one bottle and every bottle after that, regardless of where consumed, is charged the $15 fee.
Should You Bring Your Own Wine on a Cruise?
I don't see why not! Just remember the corkage fees and the restrictions. Sometimes buying a wine package onboard your ship levels the playing and paying field.

I'm the editor and creator of CruiseMaven.com, a solo traveler cruising the world on waves and wheels, collecting recipes along the way.  I hope my articles and photos entertain, advise and inspire you to travel the world without flying.  Take a breath…stop for a local meal and a glass of wine along the way.