It wasn't by choice that I found myself on a three-night Alaska cruise during the pandemic. Heading south along Alaska's Inside Passage on a cruise in September wasn't a joy ride. And why in the world would I do it?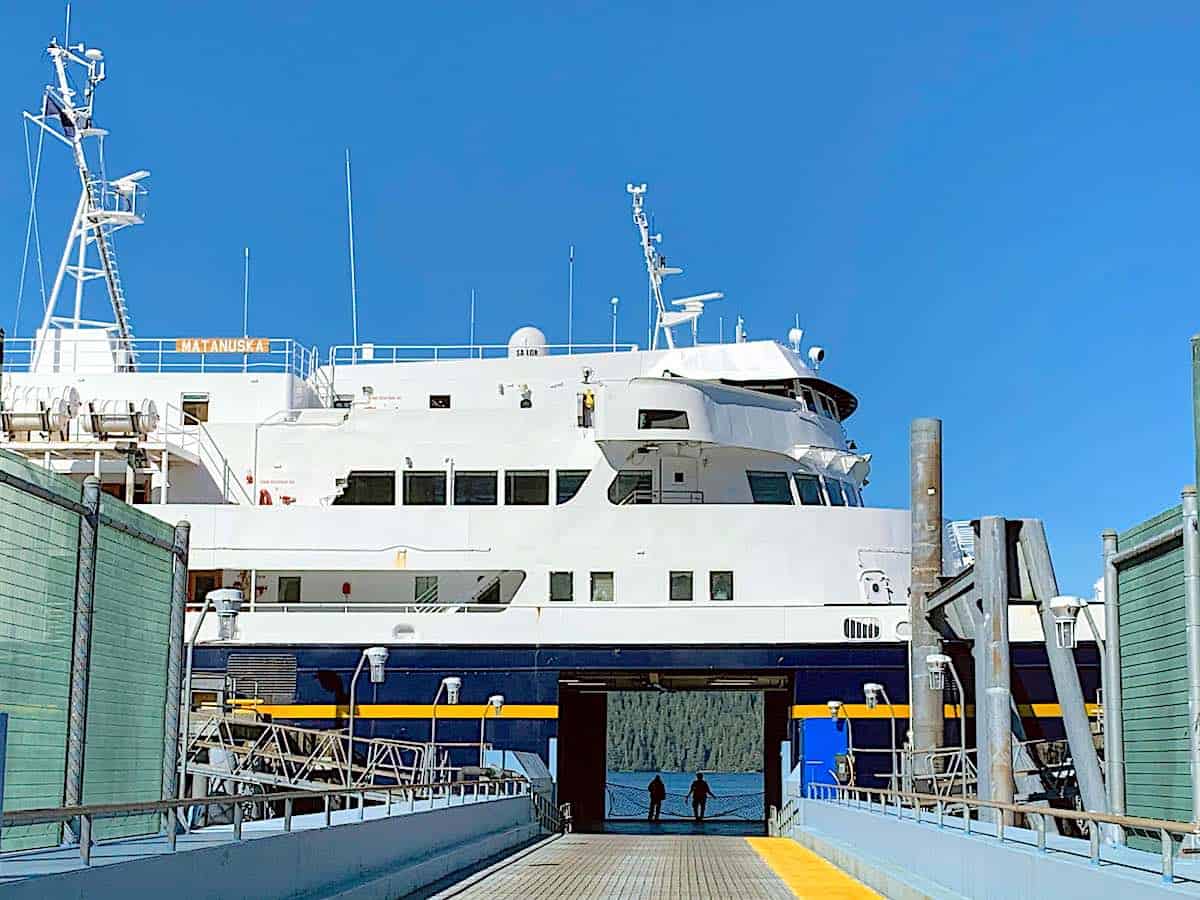 Why I Cruised from Alaska During a Pandemic
A little background information would be helpful to understand why anyone in their right mind would hop on a cruise ship during a pandemic.
In mid-2019, I moved from Florida to Sitka, Alaska. It was quite a change, not only in latitude but career-wise as well. Visit Sitka and Sitka Chamber of Commerce offered me the position of Communications Specialist. It was a chance to experience Alaska and get paid to do it.
Things don't always work out as planned, especially during a pandemic. Without a job, I relied mainly on unemployment to get by for as long as possible. My stay in this town on the Pacific Ocean would last a little over a full year. But I needed to make a decision.
By August, my goal to spend more than a full year in Sitka complete, it was time to figure out a way back to Florida. For those that don't know, Sitka is located on Baranof Island, with no way out except by air or sea. The thought of taking the ferry on a three-night cruise during a pandemic had me on edge.
The Alaska Ferry was the Only Way Out
There are two ways to move out of Sitka, Alaska. 1. Your car (loaded with all your possessions) goes onto a barge headed to Seattle. It takes about a week or longer depending on weather, for the barge to get to Seattle.
In the meantime, you try to plan your flight to Seattle to pick up your car when it arrives. Then you can begin the 3,200-mile cross-country drive can begin. Or there's my way to do it.
2. The second option and because I don't fly, my only way out was to put both myself and my fully-packed car onto an Alaska Marine Highway ferry. A three-night "cruise" during a pandemic wasn't my idea of a leisurely travel experience. But I had no choice.
I put "cruise" in quotes because three nights at sea definitely qualifies as a cruise. However, the Alaska Marine Highway ferries offer none of the cruise ship features that we all know and love and fondly remember pre-pandemic.
Cruising Alaska's Inside Passage Aboard an Alaska Ferry
The voyage along Alaska's Inside Passage takes four days and three-nights from Sitka to Bellingham, Washington. It's the exact same route used by Carnival, Royal Caribbean, Norwegian and all the other cruise lines.
It doesn't matter which of the Alaska Marine Highway Mainline vessels you choose. The route is the same. Only the size of their ships and onboard features vary but not by much.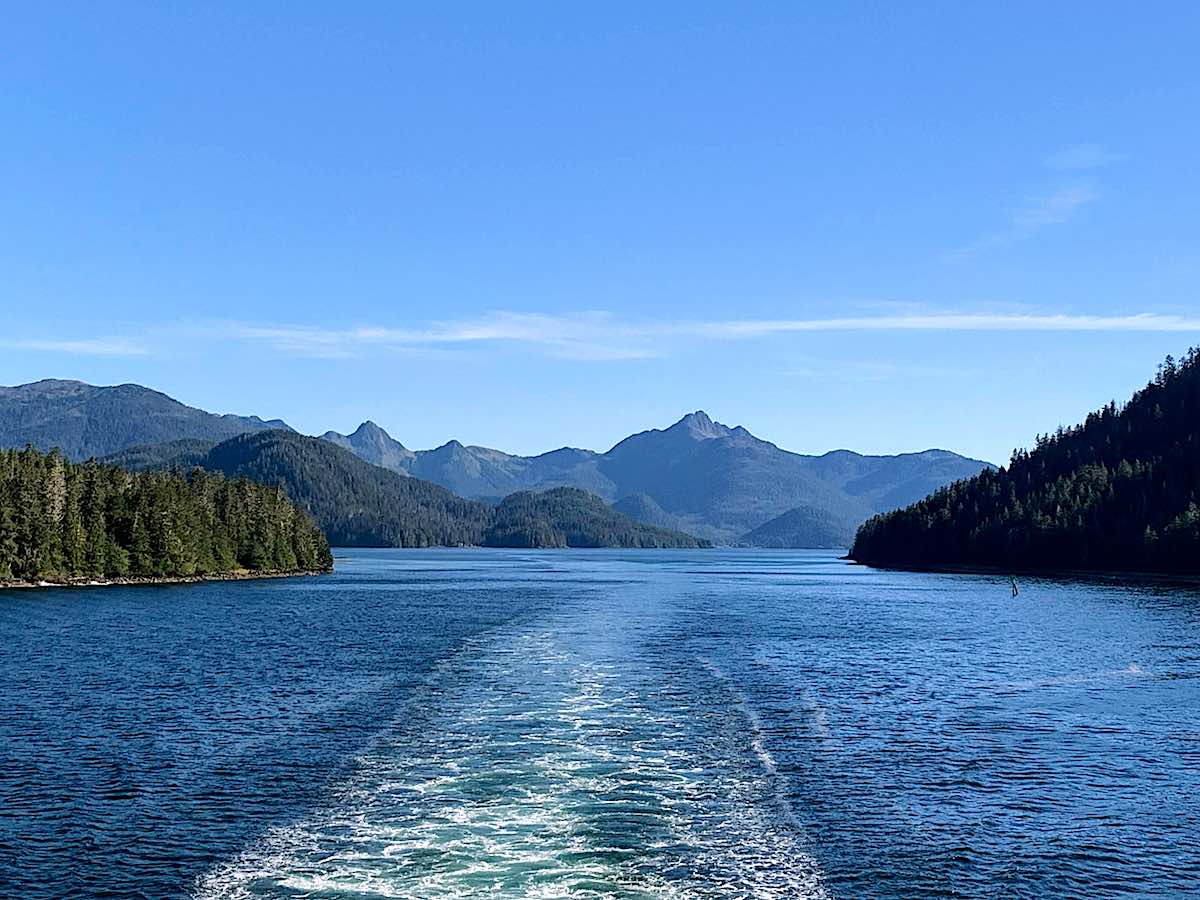 The experience on the ferry is absolutely nothing like being on a cruise ship. Plus, the price for the ferry and a bare-bones cabin is usually more than double of what you'd pay for a balcony stateroom on a cruise ship. Meals are not included. Entertainment is limited to old movies on small screens in designated lounges.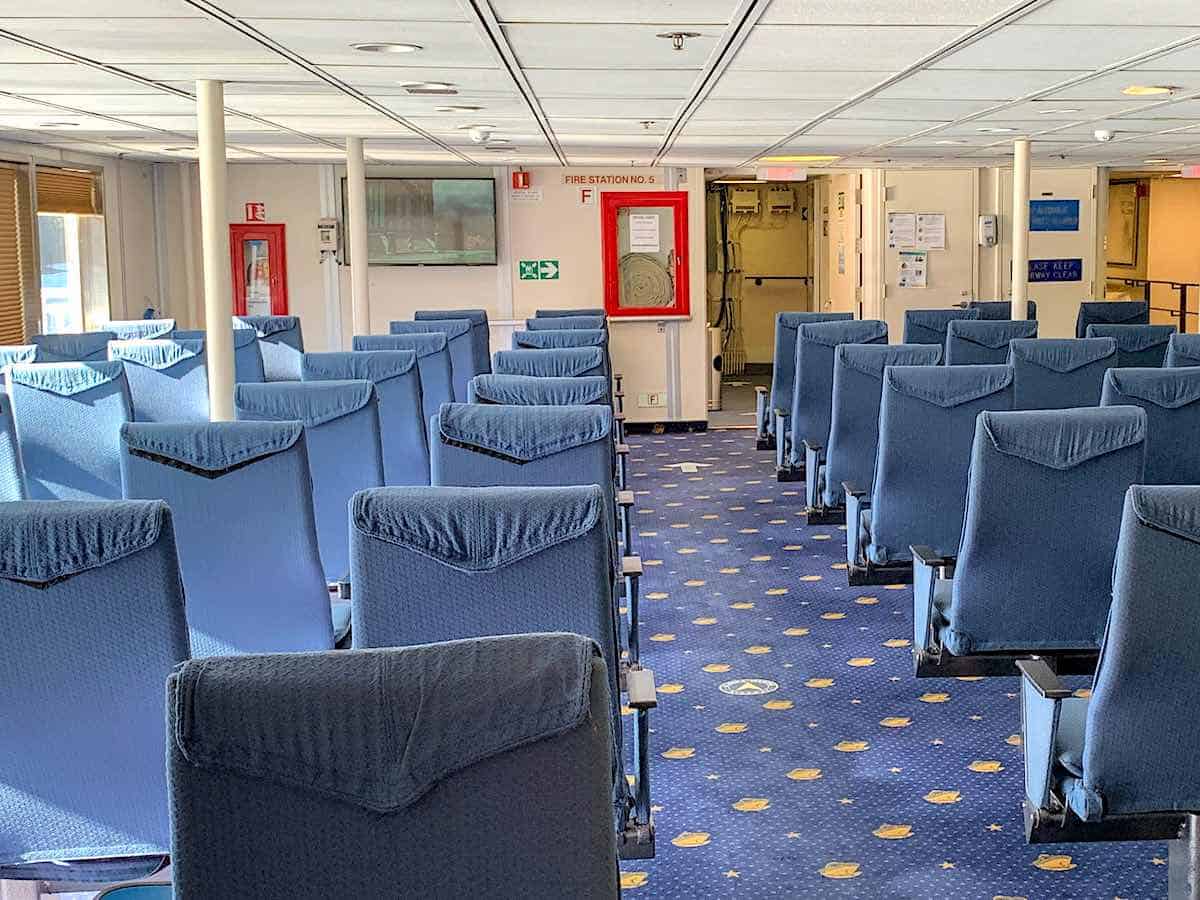 If these ferries have stabilizers, you'd never know. There are two open-water segments that every ship must pass through between Canada and Alaska. On the same route and different ferry last year, the Captain announced we should all hang on as he made a right turn towards Ketchikan. Named the Dixon Entrance, it's where the Pacific and Inside Passage waters meet.
But I digress. I love the Alaska Marine Highway System and its lovable, aging fleet of ships. Each ferry is unique.
READ MORE: Welcome Aboard! Cruise the Alaska Marine Highway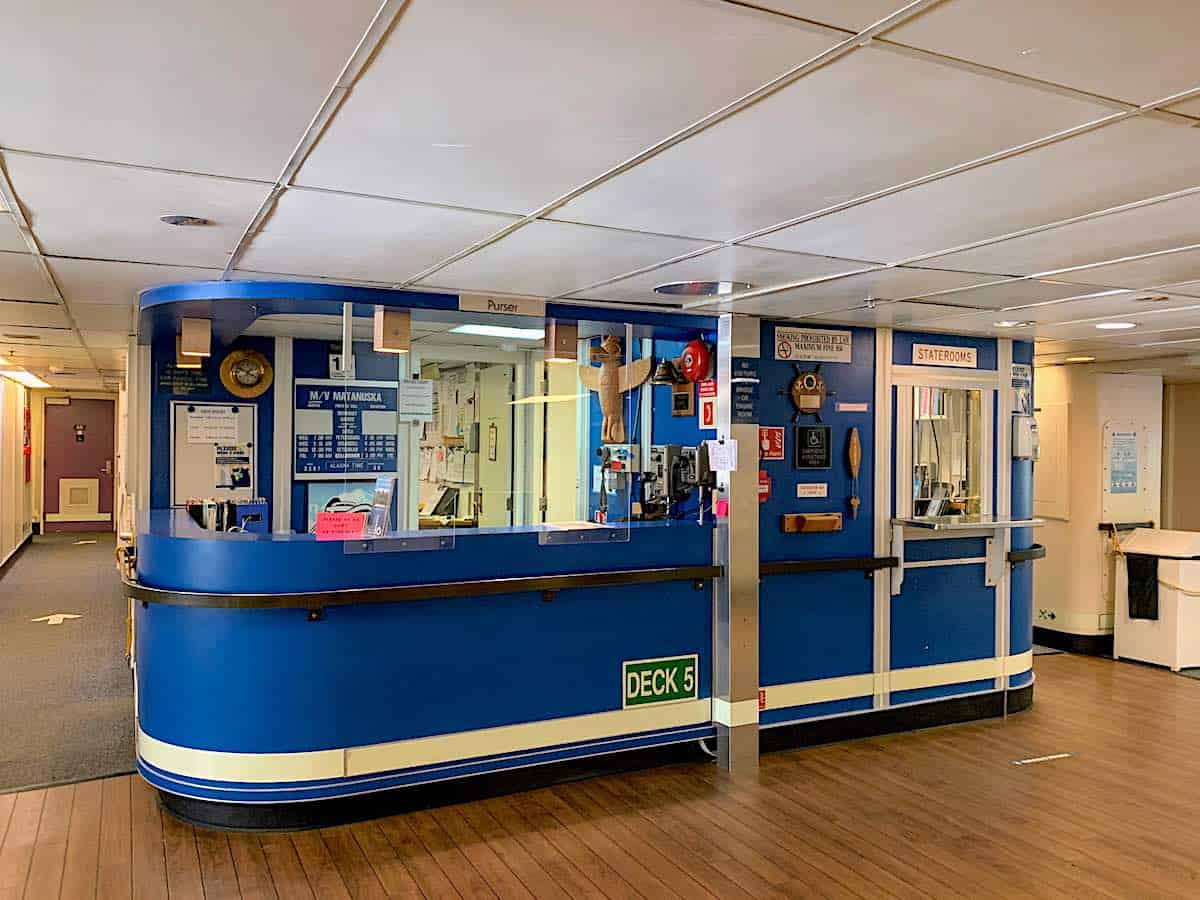 Requirements to Board the Mainline Ferry
To be allowed to cruise in September 2020 on the Mainline Ferry (from Alaska to Washington State), passengers had two choices.
The first choice was to sign a form, on the honor system, that you have no coronavirus symptoms and have not been in contact with anyone with symptoms. AND you have self-quarantined for 14 days prior to boarding the ferry. As if.
You also had to take a PCR molecular covid-19 test no more than five days before leaving. Negative test results on paper were needed to hand in at boarding. This was and still is the most accurate test and produces results within a few hours.
READ NEXT: Crew tests negative for Covid aboard Alaska ferry
Doctor's Order Needed for the Fast PCR Test
A doctor's order was required to get the PCR test at a hospital. Without a doctor's order for this quick turnaround PCR test and result, you could go to one of the pop-up testing sites. Unfortunately, those results were taking up to two weeks to return. The ship would have sailed long ago.
All I wanted was to be honest when boarding the ferry. I rarely strayed from my apartment and never went into public buildings. However, I knew that I'd need to run a couple of errands before leaving. Despite wearing a mask, this would in theory negate an honestly quarantined period.
I did not have a personal physician in Sitka. A friend of mine emailed his doctor and explained my dilemma. His doctor called in my covid test order. Five days before departure on the Matanuska, I had a covid test with, thankfully, negative results. I could board the ferry with a clear conscience.
Because it's difficult to get the PCR rapid test, I would wager that most of my fellow ferry passengers did not or were not able to get the covid test. Instead, they probably just signed the self-quarantine affidavit. Whether or not they adhered to the self-quarantine requirement was anyone's guess.
Cruising Matanuska during a pandemic
The Alaska Marine Highway ferry Matanuska, built in 1963, accommodates up to 450 passengers with 103 cabins. On this cruise, there were only 43 of us heading to Washington State. During the pandemic, all the ferries were required to keep the passenger count at 25% of what they'd usually carry. We were well below the 125 passenger limit for Matanuska.
For those that want to sleep under the stars or travel on the cheap, there's an outdoor heated solarium where you can pitch your own tent. In normal times, you have to stake out your tent space right when you board.
On this cruise, there were no tents. Only three people brought sleeping bags to use on the ship's plastic lawn chairs.
You'd think it would be easy for passengers and crew to follow Alaska mandated covid health and safety protocols. With so few passengers on this sailing, officers and crew should have had no problem to get everyone to follow the rules. The ferry system is owned by the state of Alaska, not a private venture.
More Alaska: What to Pack for an Alaska Cruise
Mask-wearing wasn't what I expected on the Alaska cruise
One of the requirements on this four-day cruise to Washington was to wear a mask whenever indoors, except in the cafeteria. I really hoped that people would have common courtesy towards their fellow travelers to wear a mask indoors, especially in the narrow hallways.
Officers and crew huddled together in the tiny Purser's Office, deeply engaged in conversations sans masks or distancing. If you're supposed to lead by example, it worked. Besides, we're all Alaskans. Pioneers. Hardy, independent folk. Selfishly empowered without the need to take others' health and safety into consideration.
Conversely, and oddly enough, if your car veered off an Alaskan road in winter, you'd have 18 people asking if you needed help. The dichotomy of care and concern in these two situations was remarkable. Whether you're a friend or a stranger, most Alaskans help one another. Except possibly during a pandemic.
The reality of this mandate was that I was one of the few passengers who religiously donned a mask whenever I stepped out of my cabin. Even though I had tested negative at that particular moment in time, I could have been contagious a few days later while onboard.
Dining on the ship during the pandemic
Similar again to what the major cruise lines propose, the buffet was no longer self-service. There was one person to take your order and plate your meal. There were always two hot meal specials and vegetables at dinner time. You could not go hungry.
Breakfast and lunch also had cook-to-order items. Luckily there were so few passengers on board that the wait time in line to place and get your order was never more than five or ten minutes.
Masks were worn in the Cafeteria queue. Everyone waiting spaced themselves at least six feet from others. I never saw more than five people in line. Maybe this will carry over to the big cruise lines.
With huge budget cuts by the state, the quality and variety of the food took a tumble. Still, it was nice to have a hot meal. The best dinner out of the three was a roast turkey dinner, with mashed potatoes, stuffing and a dinner roll. On that night, though, anything green was nowhere in sight.
For one breakfast, I decided to eat in the cafeteria. I was totally alone. After that, I brought all my meals back to my cabin. With my bed for a table and iPad for entertainment, I enjoyed my meals in the comfort of my own space. It was fine. I was on my way out of Alaska and back to Florida.
A Peek Inside the Matanuska
I think you have the picture by now. The Alaska Marine ferries are bare-bones. But people love them. I booked a two-person cabin with a window.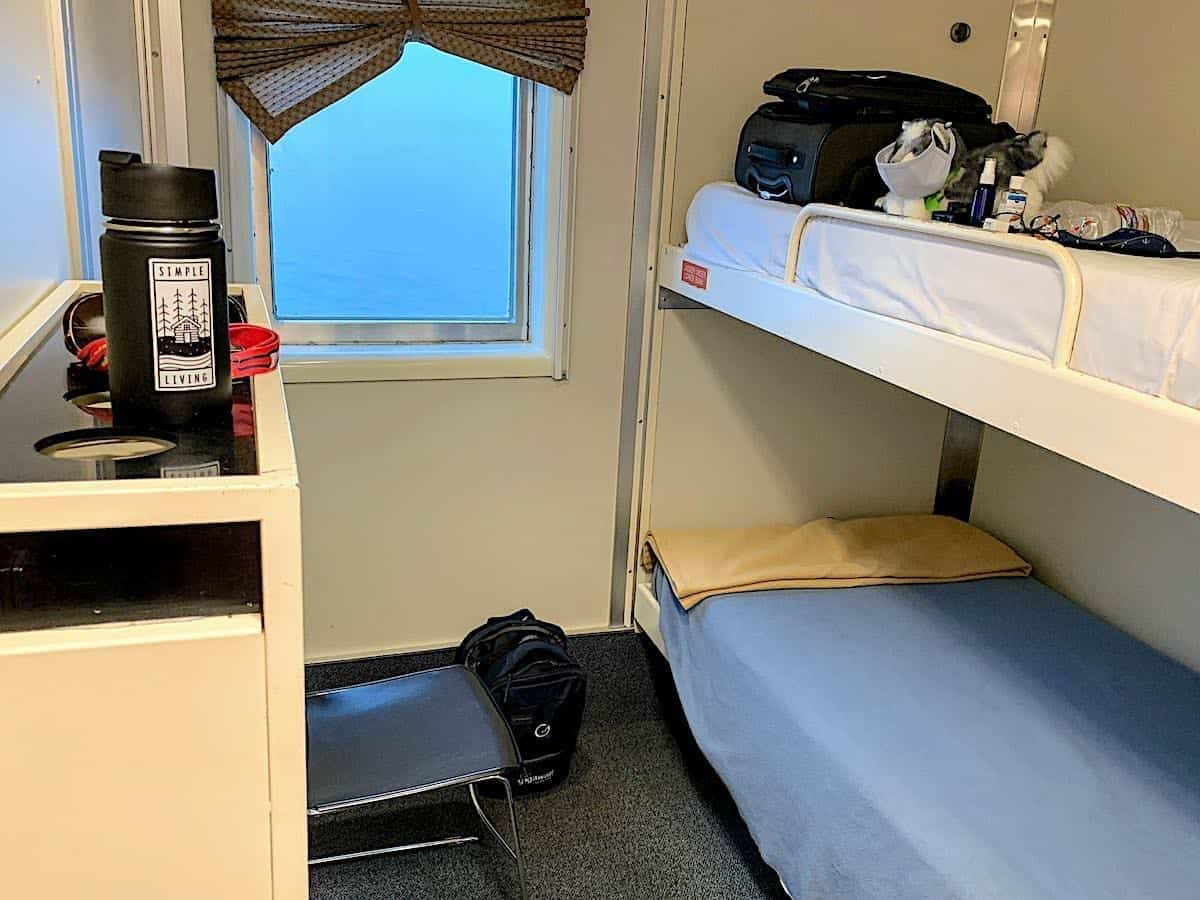 Standard metal bunk beds with thin blankets and an almost flat pillow are what you get. On the second night, I asked the Purser for another blanket and I used the pillow from the upper bunk. Perfection.
This wasn't my first time on a Mainline Ferry, but it was my first time aboard the Matanuska. I knew what to expect for accommodations and so I wasn't disappointed. It's cozy, functional and a unique way to cruise Alaska's Inside Passage.
Because of Covid-19, No One Was Allowed off the Ship
On this four-day cruise, we stopped at three ports after Sitka: Petersburg, Wrangell and Ketchikan. Unless it was your destination, no one could leave the ship. This included the crew, too. The towns didn't want tourists. Vaccines were still a dream.
I always looked forward to an hour or so off the ship to explore the port area. Not on this cruise.
People Had to Wait Longer to Walk their Dogs
The ferries have what they call Deck Calls every four or so hours. It's a 15-minute break when passengers can go below to access things in their vehicles or walk their dogs.
On this trip, it was a longer-than-usual wait time between Car Deck calls. I felt bad for people who had their dogs in their car and couldn't have access to the Car Deck to walk them. There were longer stretches in-between dog walks and access to your car. After we left Ketchikan, but not in open water on the Pacific, Car Deck calls were more frequent.
My Alaska Cruise During the Pandemic is Thankfully Over
Despite only 43 passengers, everyone scrunched together at the exit stairway, no social distance between them. There was no urgency.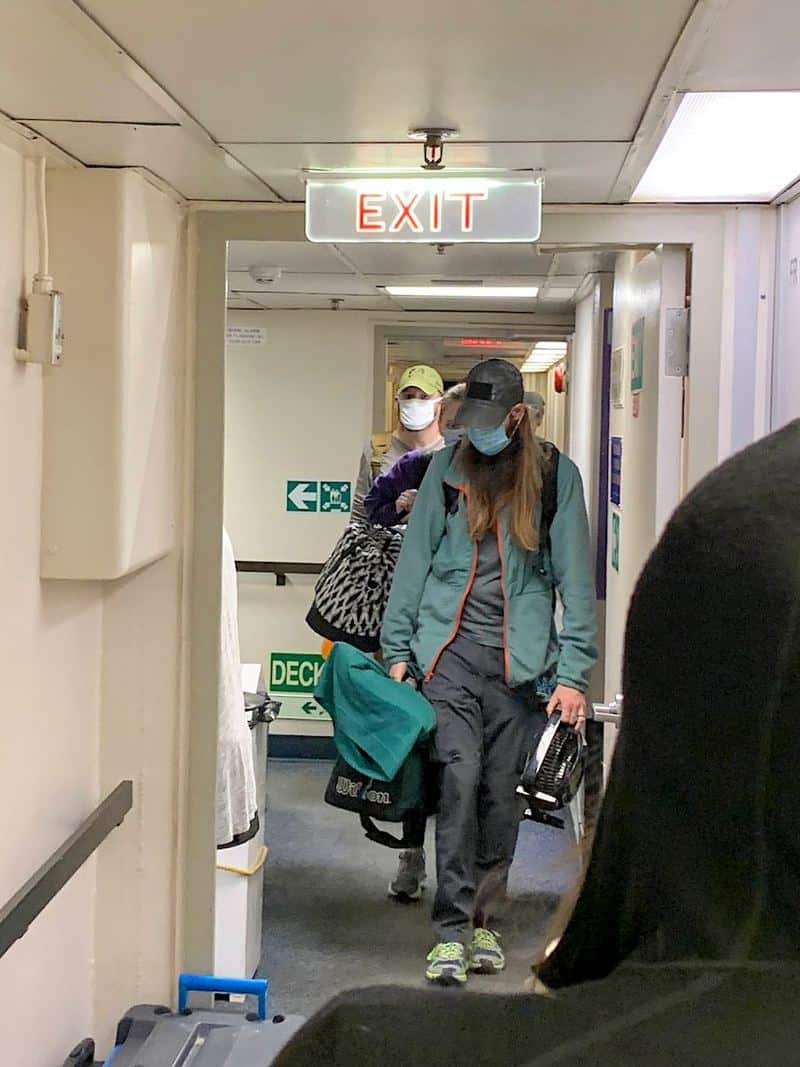 Just the familiar shoving and hurry-up attitude. If you ever had to take a tender to get ashore on a big cruise ship, think of how people pack the stairwells. This was similar. I stayed back and waited.
Parting thoughts after a cruise during the pandemic
Within minutes of getting down to the Car Deck, I was in my Honda and drove off the ferry. Same as on big cruise ships, this was also a turnaround day. The crew had to get everyone and their vehicles off the ship and prepare for the last northbound ferry voyage of the season.
In my car and eastbound for my next adventure, I thanked the powers that be for our safe passage from Alaska. Cruising during covid was unnerving. On the flip side, it was fantastic to have only 43 passengers onboard. The most amount allowed to cruise during the pandemic was 125 people out of a possible 450 travelers. It was almost like having the entire ship to yourself.
The food was pretty decent considering that funding for the entire ferry system is on the brink of collapse. My tiny en suite cabin was perfect for one person. The ocean was calm, the skies were blue almost the entire voyage.
Looking back from the comfort and security in my new apartment in Florida, I probably over-reacted to the mask debacle. Since then, I've learned that I can only control my actions, not others. Mumbling curse words through my mask at those who didn't care to protect themselves or others, is pointless.
You Should Try the Alaska Marine Highway
Would I cruise next year on the ferry or any cruise ship if the pandemic is still hot? No. But as soon as cruising is safe again, I'd hop aboard an Alaska Marine Highway ferry in a second.
It's an experience you'll never forget. If you want to sleep outside under the stars, this is the only cruise in Alaska where it's possible.
I'm the editor and creator of CruiseMaven.com, a solo traveler cruising the world on waves and wheels, collecting recipes along the way.  I hope my articles and photos entertain, advise and inspire you to travel the world without flying.  Take a breath…stop for a local meal and a glass of wine along the way.