After a week of suspended service, the Alaska Ferry MV Matanuska is scheduled to depart on time from Bellingham, Washington on Friday, August 21, 2020. What could have been a really awful situation was averted when all crew members tested negative.
Why the Alaska Ferry was forced to suspend service
Last week, the Alaska Marine Highway System (AMHS) learned of five recent MV Matanuska passengers who tested positive for COVID-19. The five were traveling together and were close contacts only with each other.
Out of an abundance of caution, AMHS issued a press release to inform the public of the positive test results and to share guidance from the Alaska Department of Health and Social Services (DHSS) for recent passengers.
READ NEXT: Take a cruise along the Alaska Marine Highway System
While in transit from Kake to Juneau on August 10, Matanuska's crew was informed that some passengers were in close contact with a COVID-19 positive person in Kake. Per AMHS protocol, those passengers were quarantined in their cabins and provided room service until they disembarked in Juneau that same evening.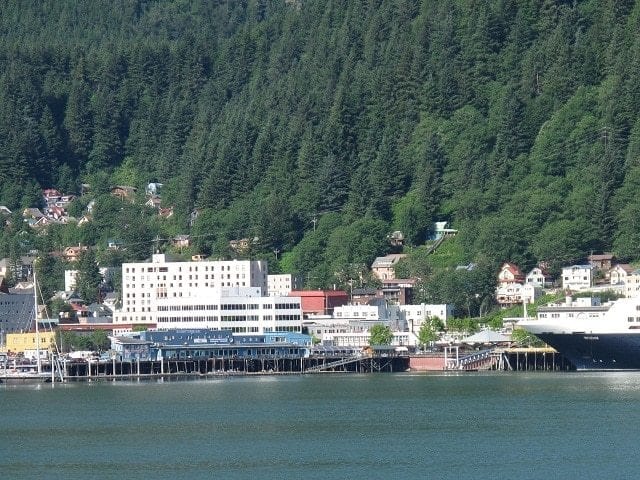 All of the 47 crew members aboard Matanuska received COVID-19 tests on August 15. On the evening of August 17 the results came back negative for the entire crew.
"This event is a testament to our crew diligently following protocol to prevent COVID-19 transmission," said Department of Transportation and Public Facilities (DOT&PF) Commissioner John MacKinnon. "What could have easily resulted in a shipboard outbreak was averted by a quick and reasoned response from a well-trained crew."
AMHS canceled Matanuska's August 14 northbound voyage from Bellingham and arranged independent testing for the ship's crew. All affected passengers were notified and rebooked or refunded as necessary. Matanuska will resume scheduled service on August 21, departing from Bellingham at 6:00 p.m.
I'm the editor and creator of CruiseMaven.com, a solo traveler cruising the world on waves and wheels, collecting recipes along the way.  I hope my articles and photos entertain, advise and inspire you to travel the world without flying.  Take a breath…stop for a local meal and a glass of wine along the way.