The Alaska cruise season just came to an abrupt, though not entirely unexpected halt. At least as far as Carnival Corporation cruise lines are concerned. Five Carnival Corp. cruise lines decided to cancel Alaska cruises for all of 2020; Holland America, Princess Cruises, Seabourn, Cunard and Carnival Cruises.
Dozens of cruises cancellations to destinations around the world, from summer and well into the fall, were also announced.
Cruise Lines Cancel Alaska Cruises in 2020
On May 4, Carnival Cruise Line decided to cancel all Alaska sailings for 2020, all of which were to depart from Seattle. Carnival had only one ship schedule to cruise Alaska, Carnival Spirit.
The Port of Seattle is closed for as long as Washington in under a state of emergency. Not to mention that Canada has closed its ports to all cruise ships until at least July 1, 2020.
Holland America Cancels Entire Alaska Cruise Season and More
When word arrived last week that Holland America was going to shutter all their Alaska hotels as well as cancel all Land + Sea Journeys in Alaska for the season, the idea to cancel all Alaska cruises wasn't too far off base.
In addition to their decision to cancel all Alaska 2020 cruises, Holland America also announced the cancellation of all Europe and Canada/New England cruises for 2020. Their popular 79-day Grand Africa Voyage aboard Amsterdam that takes place in the fall has also been canceled.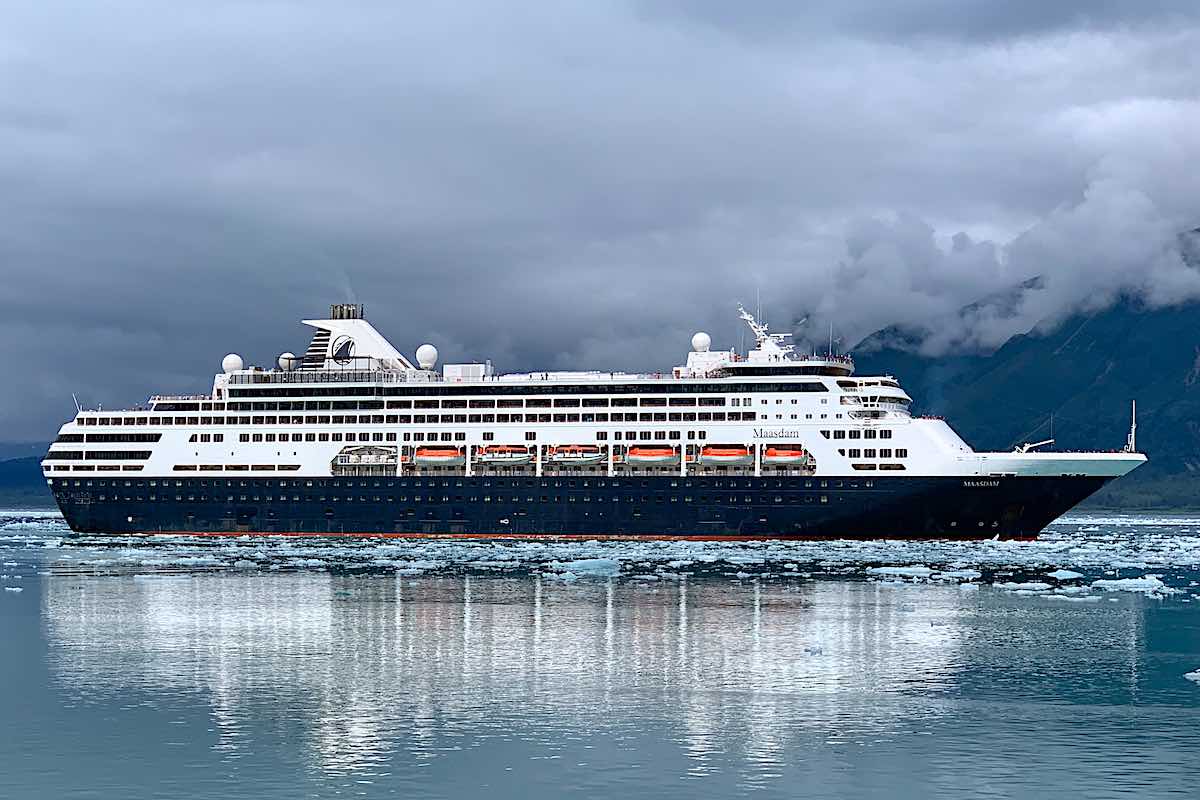 Holland America will automatically notify all guests and travel agents about the cancellations. There are three options available for guests on canceled sailings.
What to do if your Holland America cruise was canceled
Holland America will automatically apply a Future Cruise Credit to your account if you do nothing. So…
Those who paid in full: all guests will receive a Future Cruise Credit per person of 125% of the base cruise fare paid to Holland America.
Those not paid in full: bookings not paid in full will receive a Future Cruise Credit of double the amount of the deposit paid for the cruise. The minimum Future Cruise Credit is $100 and the maximum will be an amount up to the base cruise fare paid.
Full Refund Option Also Available: Guests who prefer a 100% refund of monies paid to Holland America Line can visit the Cancellation Preferences form to indicate this preference no later than June 15, 2020.
The Future Cruise Credit is valid for 12 months from the date of issue. It can be used for cruises that depart through Dec. 31, 2022.
Princess Cruises Cancellations Apply to All Alaska Cruises in 2020
While Princess Cruises doesn't come right out and say "due to the pandemic," what they do sugar-coat in their Alaska cruise cancellation email is, "Due to reduced air flight availability, the closure of cruise ports in regions around the world and other factors impacting international travel, Princess Cruises is extending its pause of global ship operations and has therefore made the extremely difficult decision to cancel select cruises through the end of the 2020 summer season…"
Princess Cruises cancellations for 2020:
All Alaska cruises on Emerald Princess and Ruby Princess
All Europe and Transatlantic cruises on Enchanted Princess, Regal Princess, Sky Princess, Crown Princess and Island Princess
Summer Caribbean cruises and all Canada & New England cruises on Caribbean Princess and Sky Princess
Summer to Fall Diamond Princess cruises departing from Japan
Australia-based cruises on Sapphire Princess and Sea Princess through August
July cruises departing from Taiwan on Majestic Princess
Fall cruises to Hawaii and French Polynesia on Pacific Princess through November
Guests currently booked on any of these canceled cruises and paid in full can received a Future Cruise Credit (FCC) equal to 100% of the cruise fare paid. They will also receive an additional bonus FCC equal to 25% of the cruise fare.
If guests only paid a deposit and don't want a cash refund, Princess will "Double the Deposit", and extend a refundable Future Cruise Credit for the amount of deposit plus match that with a bonus FCC. This can be applied to any voyage through May 1, 2022.
If either of those two options are your choice, then nothing further needs to be done.
Requesting a cash refund from a canceled Princess cruise
If you prefer to receive a cash refund for your canceled cruise instead of a Future Cruise Credit, use this link to the online form. You must submit your request by June 15, 2020, or you will automatically receive the refundable Future Cruise Credit option.
More related articles from Cruise Maven:
I'm the editor and creator of CruiseMaven.com, a solo traveler cruising the world on waves and wheels, collecting recipes along the way.  I hope my articles and photos entertain, advise and inspire you to travel the world without flying.  Take a breath…stop for a local meal and a glass of wine along the way.