Explora Journeys, a new luxury cruise line, has unique cruise departures on its new ship from the U.S. to Canada and New England.
Perfect itineraries for those who want to start their cruises closer to home.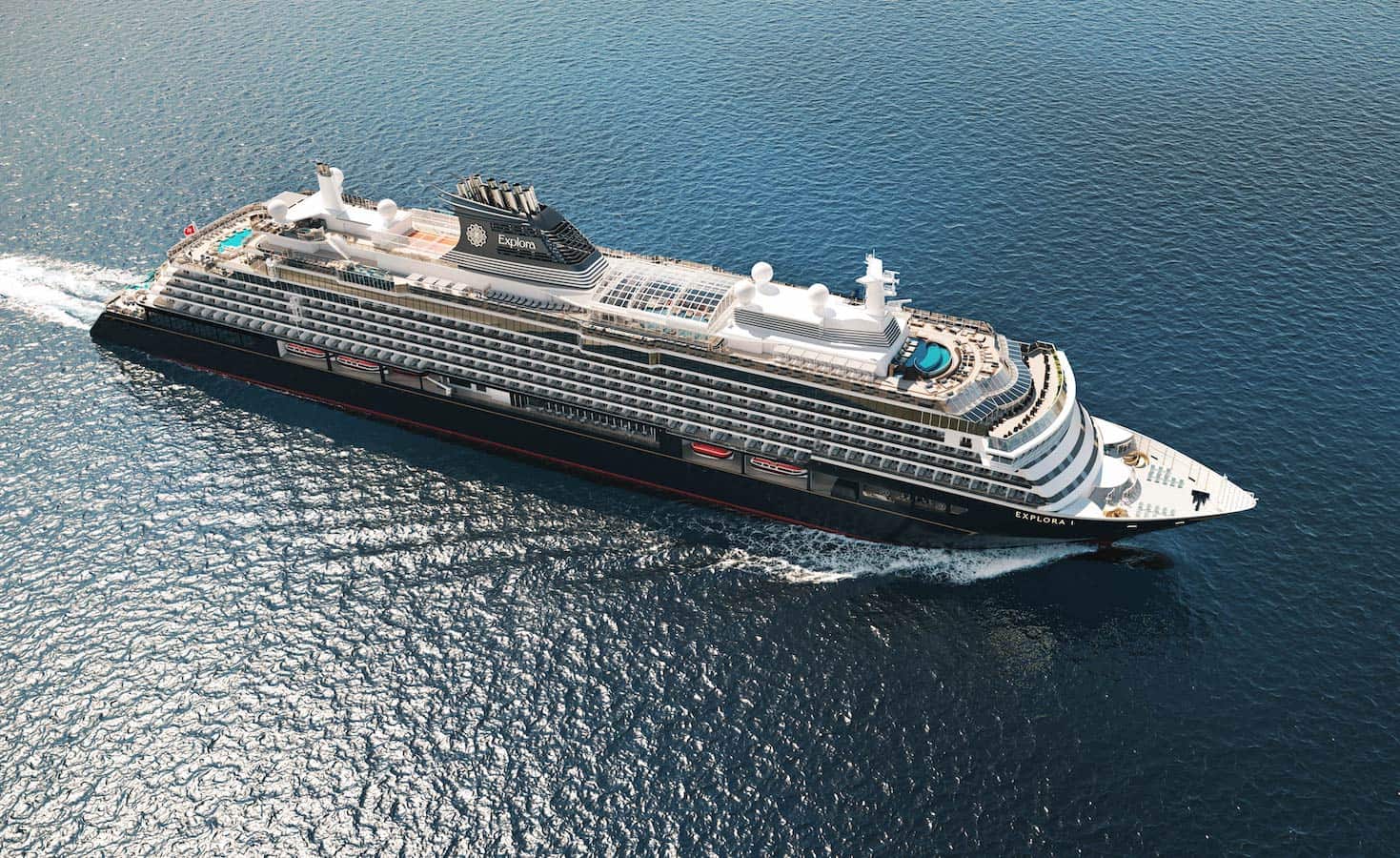 Explora Journeys Adds Canada and New England Cruises
Explora Journeys revealed the details of several unique Destination Experiences for Explora I's North American voyages. These departures are available from September to November 2023 and give guests the chance to delve deep into the East Coast of the United States, Canada and New England.
This new luxury cruise line offers a wide range of curated pursuits and experiences that are all part of its debut Inaugural Journeys Collection for North America.
These cruises showcase an eclectic mix of urban experiences in cities that include New York, Boston, Halifax and Quebec City.
In addition, guides will share their knowledge of the ports' local customs and history.
Guests will be able to experience the incredible beauty of newly snow-covered peaks, dramatic coastlines, verdant forests and preserved landscapes in Canada and the East Coast of the United States.
Both onboard and shore experiences are designed for small, intimate groups that range from two to 25 guests. Shore excursions place an emphasis on exclusive, off-the-beaten-path encounters and a slower pace of travel to allow guests to immerse themselves in each destination, leaving the places free of environmental impact.
Sacha Rougier, Head of Itinerary Planning and Destination Experiences at Explora Journeys comments, "Our team has sought out exclusive partnerships across the globe to ensure our guests are offered a wide array of curated experiences to suit their every desire. Under the umbrella of the Global Sustainable Tourism Council (GSTC) we partner with Travelife to create sustainability awareness for Tour Operators. Travelife is an internationally leading training, management, and certification program for sustainability in tourism. The ingenuity of Explora Journey's bespoke destination experiences created is set to surpass expectations, leading our guests on a journey of self, social and active discover fulfilment and enrichment, easing them into an Ocean State of Mind."
Explora Journeys Cruises from the United States
New York Experiences
Guests will be able to immerse themselves in the city that never sleeps. With a host of world-class museums and art galleries, guests have an exclusive before-it-opens private tour through the Museum of Modern Art led by an expert art historian.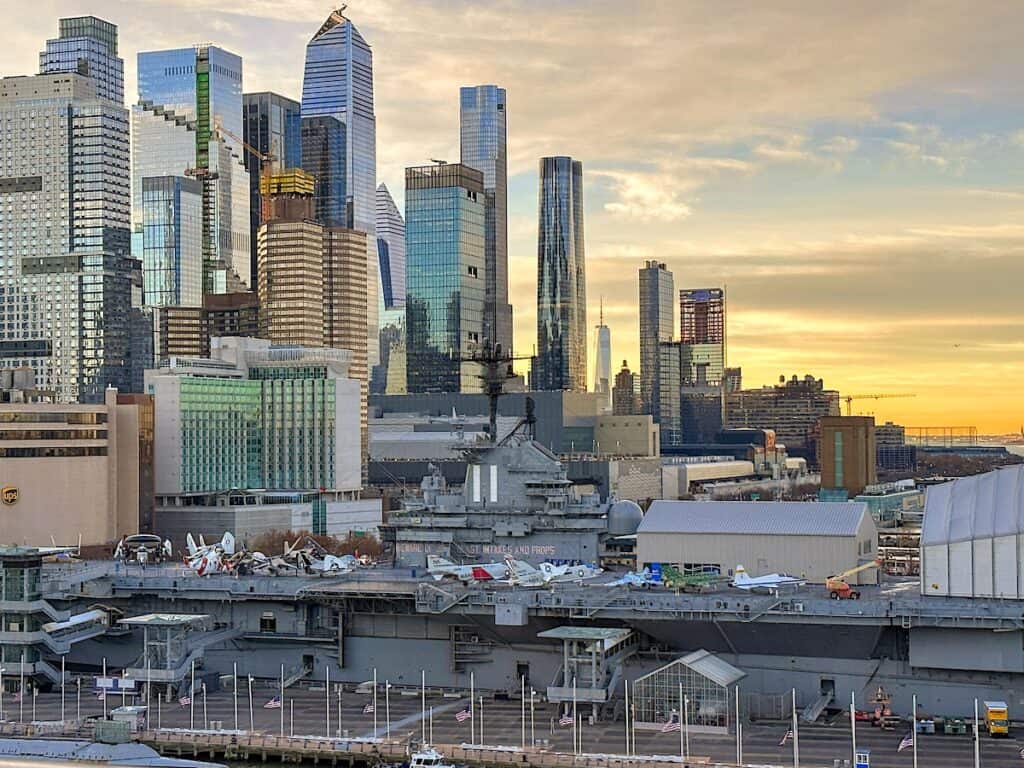 In New York City's Theatre District, guests are invited to go behind the curtain on Broadway for an exclusive encounter with a Broadway star and a dazzling performance of musical favorites.
A truly unique experience awaits during a forest bathing session in the heart of the city. Here, guests can immerse themselves into the Japanese practice of connecting to the unique energy of a place in nature.
Boston Experiences
Explora Journeys takes guests to visit many of Boston's most iconic sites. Take a visit to Fenway Park before an afternoon of arts and academia at the Isabella Stewart Gardner Museum.
Related: More Things to Do and See in Boston on a Cruise
Afterwards, sip away at an elegant traditional afternoon tea (with a New England twist). This experience takes place amid the classic art and beauty of the 1895 Beaux Arts public library on Boston's Copley Square.
Visit Port Canaveral
From the port on Florida's Space Coast, guests can visit the Kennedy Space Center, featuring a meet and greet with a NASA astronaut.
If you ever wanted to learn to surf, you can head over to nearby Cocoa Beach for a two-hour surfing lesson.
Take a walk on the historic Cocoa Beach pier and enjoy lunch over the water. Or just stroll along the wide and flat beachfront and look for shells.
A Day in Portland, Maine
Known for its lighthouses, lobsters and beautiful beaches, guests can easily explore Portland. The city's iconic food and beer culture give guests the chance to sail on a lobster boat before tasting fresh seafood at the local seafood shops.
There's time to browse coffee houses, bakeries and award-winning restaurants of the old port. For wine lovers, a trip a local winery will offer the chance to taste wines and spirits crafted from local fruits and grains, that reflect the terroir of Maine.
RELATED: Seven of My Favorite Canada and New England Ports
Cruise North to Canada
Tiny Baie Comeau
Definitely a lesser-visited port and a nature's paradise, Explora Journeys has curated shore trips that revolve around the natural landscape of Baie Comeau.
Located on the St Lawrence River, you can paddle a two-person sea kayak over still and calm waters. An expert guide could point out whales breaching and identify sea birds overhead.
Historic Charlottetown
The capital city of Prince Edward Island, Charlottetown still sports a small-town setting filled with charm and culture and great food.
Guests will watch a demonstration of the ancient sport of Falconry that highlights the way UNESCO recognizes falconry as an 'Intangible Cultural Heritage of Humanity.
Take part in the 'Fair Isle Food Tour' with farm-to-table dining featuring the best in modern Canadian cuisine from local chocolates to the best seafood chowders.
Beautiful Gaspé
At the tip of the Gaspé Peninsula, Explora Journeys has planned outdoor experiences that include a hike in the Forillon National Park, a sea excursion on the Gulf of St. Lawrence with Canada's Percé Rock as a backdrop.
Havre-Saint-Pierre
A tiny seaside village located in a remote corner of Quebec's North Shore, guests will be guided on a 90-minute walk embracing the sights of the Mignan Archipelago.
This area is known for its spectacular limestone monoliths that were sculpted and dispersed by the sea.
La Baie (Saguenay)
Explora I guests can embark on a thrilling seaplane tour with aerial views that include the inspirational Cap Éternité mountain. Other experiences include a VIP class with Chef Jonathan Grenon of three-diamond award-winning Auberge des Battures.
Sample some of Chef's delectable offerings complimented with local beers and spirits.
Quebec
In beautiful Quebec, you can try a kayak excursion through a towering fjord. Spend an evening and VIP tour at a sugar shack, 'cabane à sucre' – that features everything maple. Stop by the maple museum and celebrate with a hearty harvest set upon festive tables.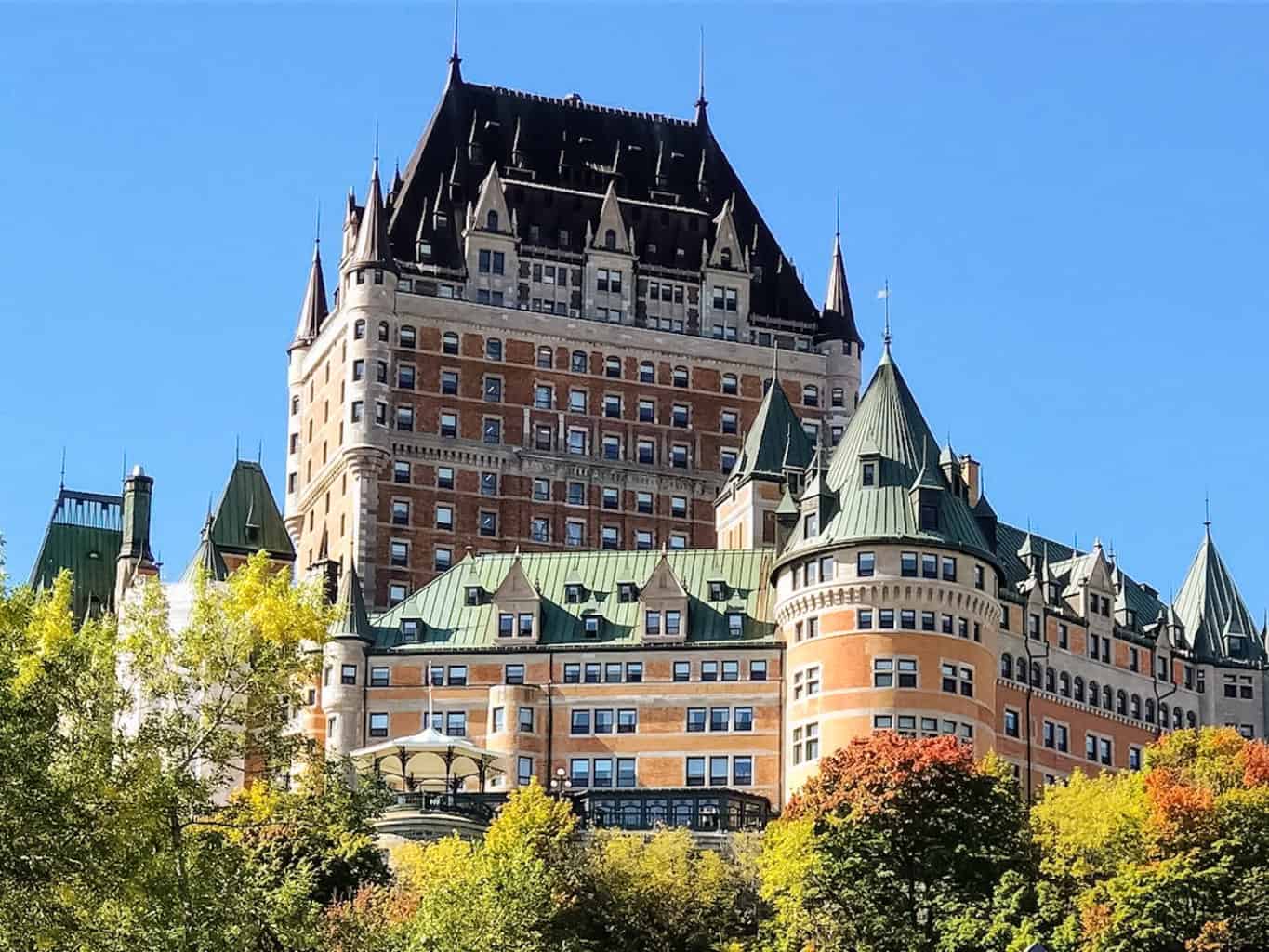 RELATED: I Visited a Real Maple Sugar Shack in Canada!
Halifax
The capital of Nova Scotia, Explora Journeys visit to Halifax offers guests the chance to partake in its flourishing culinary scene. Drive the scenic Lighthouse Route to reach and explore the iconic 1915 Peggy's Point Lighthouse, one of the most-photographed lighthouses in Canada.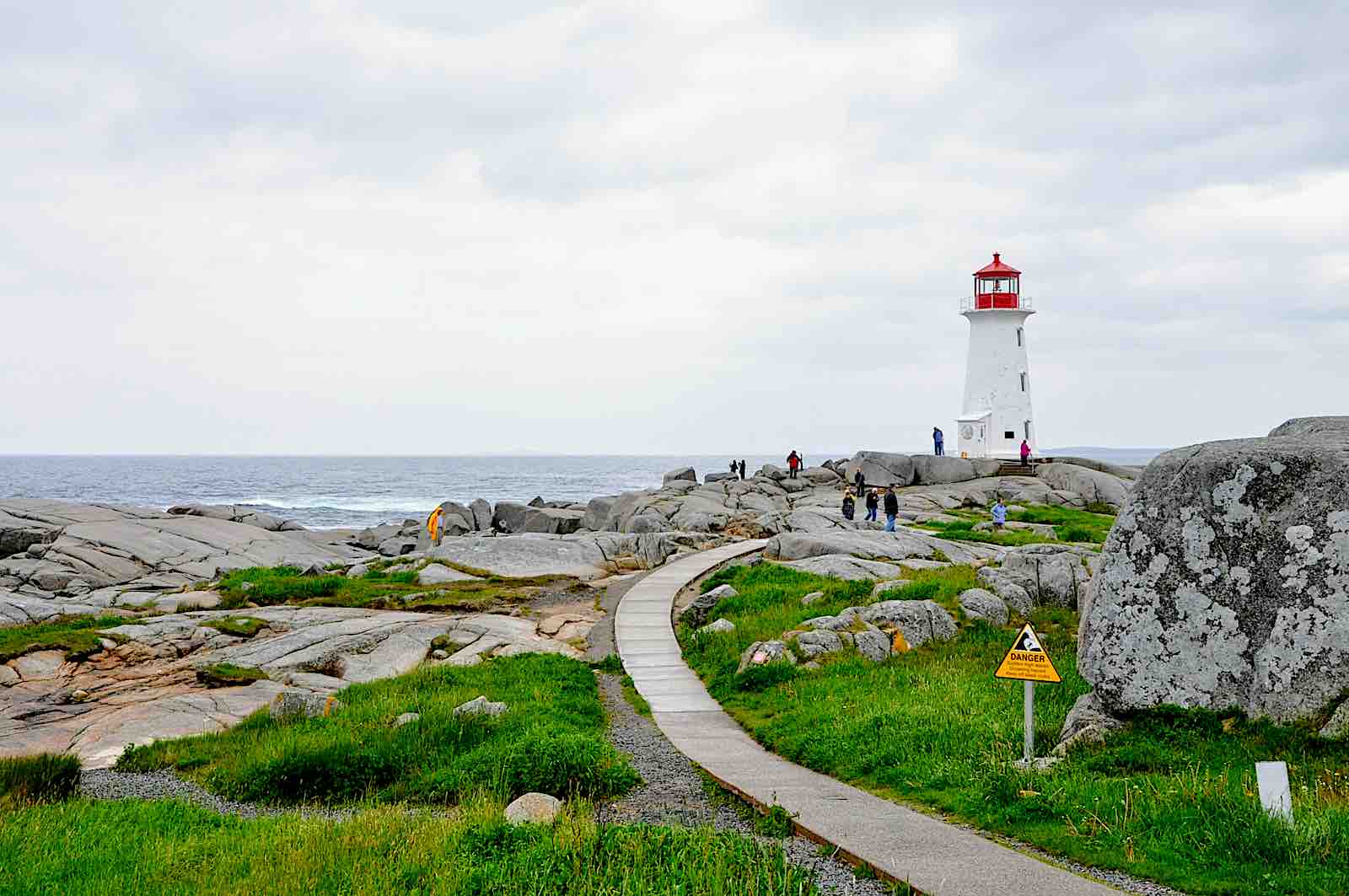 This will be followed by a hearty lunch at the Shore Club in Hubbards, with succulent lobster, salads and a selection of delicious desserts and refreshing drinks.
Itching to golf? Guests keen to tee off can do so at one of the most beloved golf courses in Canada, The Links at Brunello. You'll have time to play all 18 holes of the course, designed by the legendary Thomas McBroom.
How to Reserve Your Explora Journeys Canada and New England Cruise
Explora Journeys Destination Experiences for North America cruise are available to reserver now.
Explora I, the first of six ships of this new luxury fleet, will be officially named on July 8, 2023 in Civitavecchia near Rome, Italy. From there, the ship will head to Southampton, UK to depart on the maiden journey on July 17, 2023.
About Explora Journeys Ships
The new luxury lifestyle cruise line will have a fleet of up to six ships, two of which are under construction. The first, Explora I, will be launched from 2023 with the rest to follow through 2028.
Equipped with the latest environmental and marine technologies, Explora Journeys will introduce a new style of transformative ocean travel. Explora I will have 461 oceanfront suites, penthouses and residences designed to be 'Homes at Sea', all with sweeping ocean views and private terraces.<
There will be a choice of eleven distinct culinary experiences, across six vibrant restaurants plus in-suite dining. Plus there will be twelve bars and lounges, (eight indoor and four outdoor) Chef`s Kitchen, four swimming pools, extensive outdoor decks with private cabanas, wellness facilities, and refined entertainment.
Inspired by parent company MSC and its European heritage, Explora Journeys will provide guests with an immersive ocean experience respectful and intuitive hospitality.

I'm the editor and creator of CruiseMaven.com, a solo traveler cruising the world on waves and wheels, collecting recipes along the way.  I hope my articles and photos entertain, advise and inspire you to travel the world without flying.  Take a breath…stop for a local meal and a glass of wine along the way.