Cruises to Canada rank really high on my list of favorite cruise itineraries. Maybe it's the scenery or the ever-changing weather or just a particular port. Canada cruise ports offer so much to do, eat and see that you'll probably forget you're still in North America.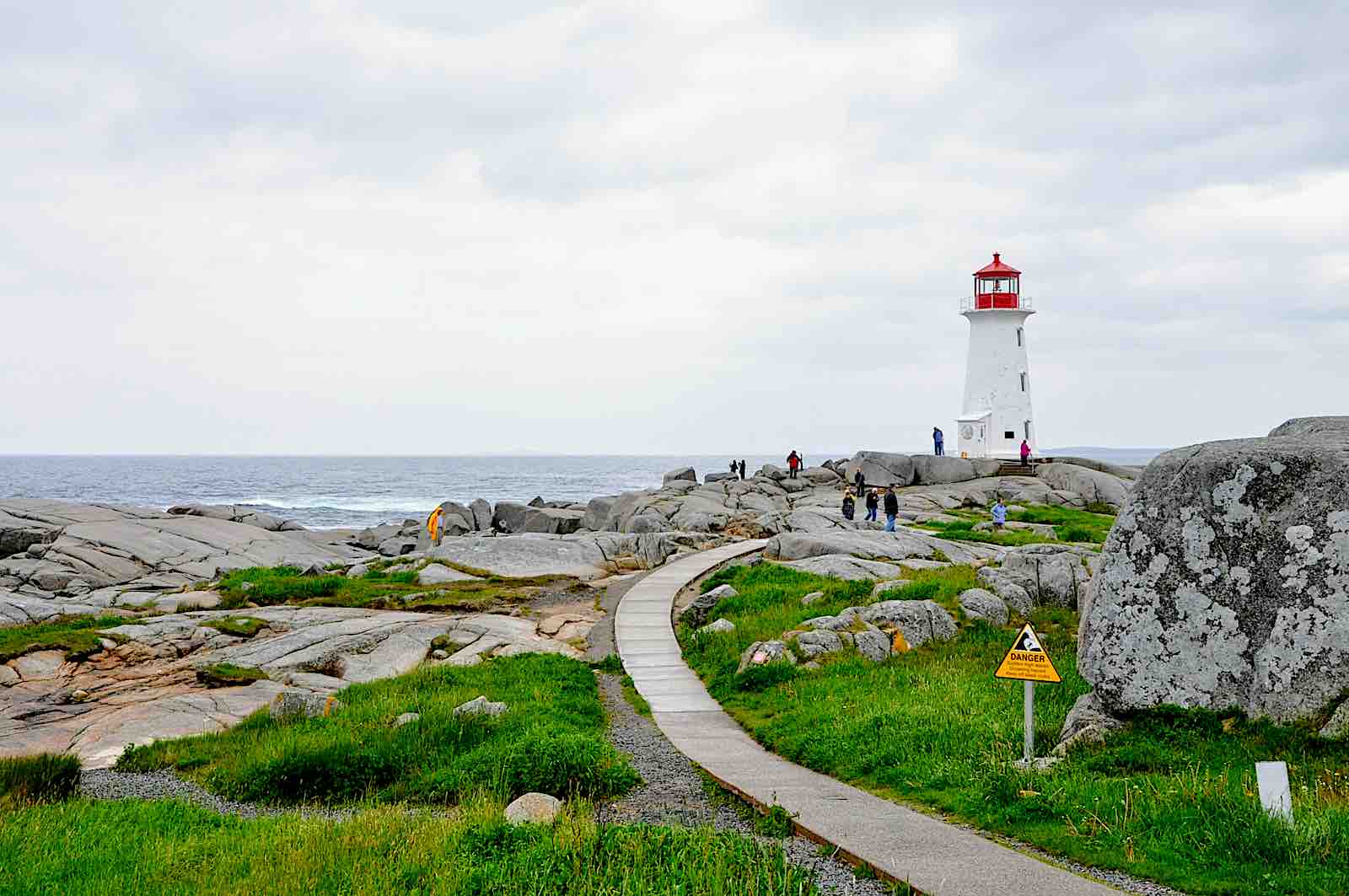 Seven Must-See Canada Cruise Ports
There's a season for cruises to Canada that runs from April through October. Lengths of these cruises generally range from four to 14 nights and may begin or end in Quebec City, Montreal, New York or Boston. If you're looking for fall foliage cruises, it's time to start planning. These time-sensitive itineraries sell out well in advance, especially for balcony staterooms.
A handful of Canada cruise ports seem to get more cruise traffic than other smaller Canada cruise ports. I'll attest that they are all wonderful to visit.
If you're lucky enough to cruise to really smaller ports, you'll meet some of the most friendly people to greet you upon arrival. But since this article is about the top seven Canada cruise ports that are most likely to be on your cruise itinerary, let's start at the beginning.
What to Do in These Popular Canada Cruise Ports
I've put together a list of what I suggest to do at the most visited Canada cruise ports. You can choose to purchase a ship shore excursion or in some cases, simply walk from your ship into town.

Sydney, Nova Scotia
A stroll through Sydney right from the cruise terminal. Chocolate lovers: be sure to visit the Cape Breton Fudge Company on Prince Street.
Take a drive along the winding Cabot Trail for awesome views of the rugged coastline and through Cape Breton Highlands National Park.
To visit the two of the oldest homes in Sydney; the Cosset House Museum and the Jost Heritage House. Both are on Charlotte Street, not far from the Cruise Terminal.
RELATED: More Details on What to do in Sydney, Nova Scotia

St. John's, Newfoundland
Meander through the narrow streets of The Battery, a quaint neighborhood which still resembles a 17th century fishing village.
When the urge to splurge strikes, head up the hill one block from the pier Water Street. Here you'll find the main shopping area and lots of down-home handicrafts.
Check out the panoramic view from Cabot Tower on Signal Hill. You can see out over the water all the way to Cape Spear as well as the city and harbor.

Saint John, New Brunswick
Follow the yellow brick road. Actually, it's a white painted strip called the Harbour Passage that goes from the cruise port all the way to the Reversing Falls Rapids. Not to be missed!
Not for the faint of heart is the zipline across the Reversing Falls Rapids, 50 feet above the water. Definitely a white-water rush!
Covered bridge fans, (remember, Bridges of Madison County?) should check out the 15-mile covered bridges bicycle tour through the tranquil New Brunswick countryside.

Halifax, Nova Scotia
One of the most popular Canada cruise ports, Halifax has great food, easy walking paths and of course, friendly people!
Take a bus ride out to Peggy's Cove to walk through their quaint and colorful fishing village and venture out to one of the most photographed lighthouses in North America.
Stroll along the 2.5 mile Harbourwalk, a dedicated waterfront path that takes you through downtown Halifax, past Victorian homes, warehouses. Stop for lunch at a café and enjoy the views.
Walk through town to the Citadel and climb to the top for a spectacular view of the harbor. Completed by the British in 1749, the pointed star-shaped fort was a major defense post. There's a daily canon firing plus you (or your kids) can dress up in period military garb. Tours are available.

Quebec City, Quebec
This Canada cruise port is almost like being in France! Tune up your high school French, sit at a café and celebrate the joie de vivre!
Head on up to the Haute-Ville (the old section) either on foot (au pied!) or ride the vintage funicular up to the top ($3.50 Canadian). Explore, dine, drink and shop along narrow streets overlooking the harbor.
Sign up for Afternoon Tea at the famous castle-like Chateau Frontenac, perched high atop the cliff. Can't miss it…just look up!
With a little pre-cruise planning, you can catch a couple of buses from the port to take you directly to roaring Montmorency Falls. Ships tours go there, too.
READ MORE: Try a Luxury Small Ship for Canada New England Cruises

Montréal
Have the lunch buffet at the celebrated Queen Elizabeth Hotel on René Lévesque Avenue. Then check out subterranean life beneath the hotel where you'll find one of the largest underground complexes in the world, nicknamed the Underground City. It's also home to ViaRail and Amtrak train stations.
A great walking city, hoof it from the port over to Old Montreal. Be sure to check out the ornate Basilique Notre Dame de Montreal. China Town is nearby, with interesting shops and of course, lunch!
Have a craving for a mile-high juicy corned beef sandwich or a world-renown bagel? Hop a taxi to Schwartz's Deli on St. Laurent Blvd. Napkins included. From there, take a ride to Montréal's famous farmer's market , Jean Talon Market, located in Little Italy. This is FoodieTown.

Charlottetown, Prince Edward Island
Anne of Green Gables anything! The story of the orphan girl, adopted and growing up on Prince Edward Island, put Charlottetown on the tourist map. Walk from the cruise port to downtown and browse the "Anne" shops and candy stores.
Enjoy a tour out to Prince Edward Island National Park. It's a wildlife and birder's paradise. Plus gorgeous coastline, beaches and sand dunes.
Foodies take note: Head over to Queen St. or Victoria St. for lunch. Savor local cuisine with regional ingredients. Suggestion: the island fish chowder and lobster cheese casserole are fabulous!
If I had to choose a season to cruise to Canada, it would have to be late fall. While you can never pinpoint when the best week for leaf-peeping will occur, your chances greatly increase from late September through the last cruise of October. Be prepared for abrupt weather changes and dress in layers. If you don't feel like a ship's shore excursion, keep in mind that so much of the charm of cruising to Canada can be experienced on a walk from the cruise port.
I'm the editor and creator of CruiseMaven.com, a solo traveler cruising the world on waves and wheels, collecting recipes along the way.  I hope my articles and photos entertain, advise and inspire you to travel the world without flying.  Take a breath…stop for a local meal and a glass of wine along the way.