Oosterdam and Zaandam new cruises from 14 to 27 days throughout the Southern Hemisphere.
From the breathtaking glaciers of Antarctica to the dense jungles of Brazil, Holland America Line's 2024-2025 South America season explores these diverse landscapes on destination-rich itineraries.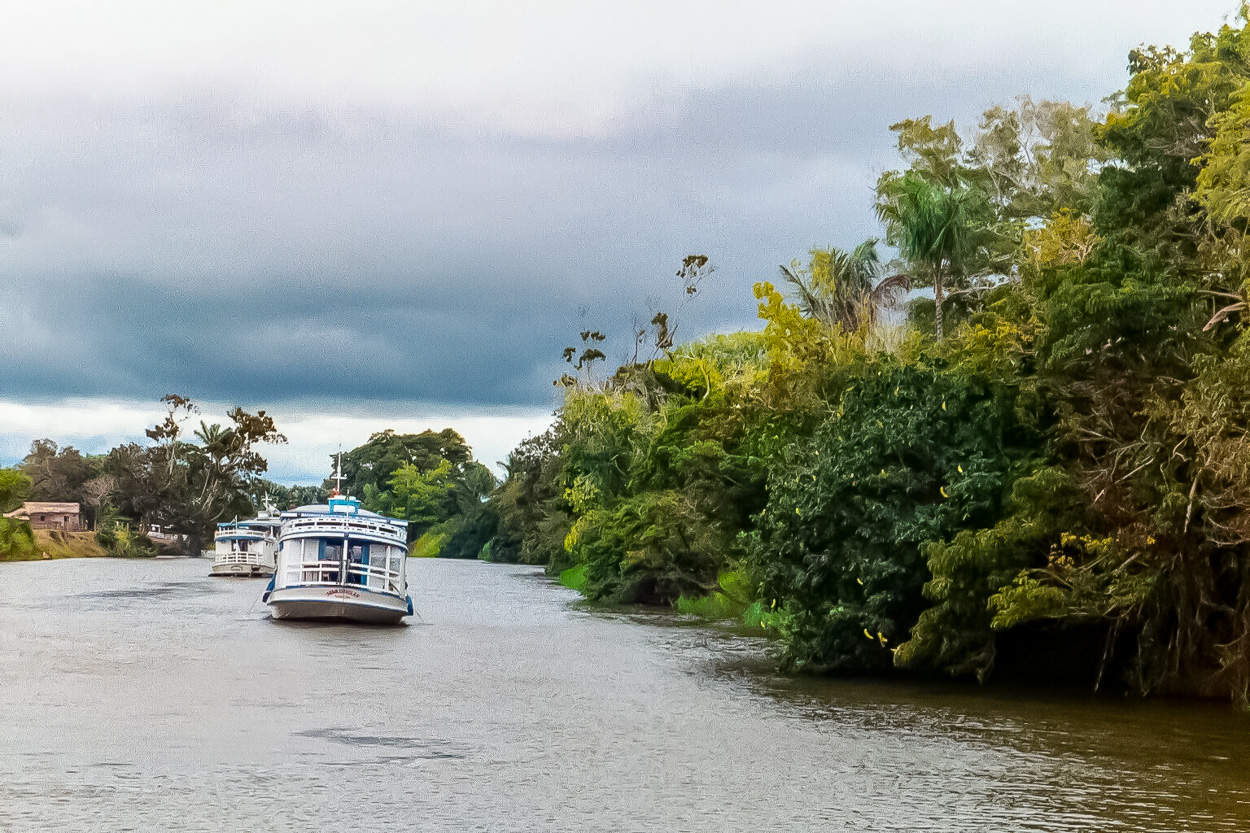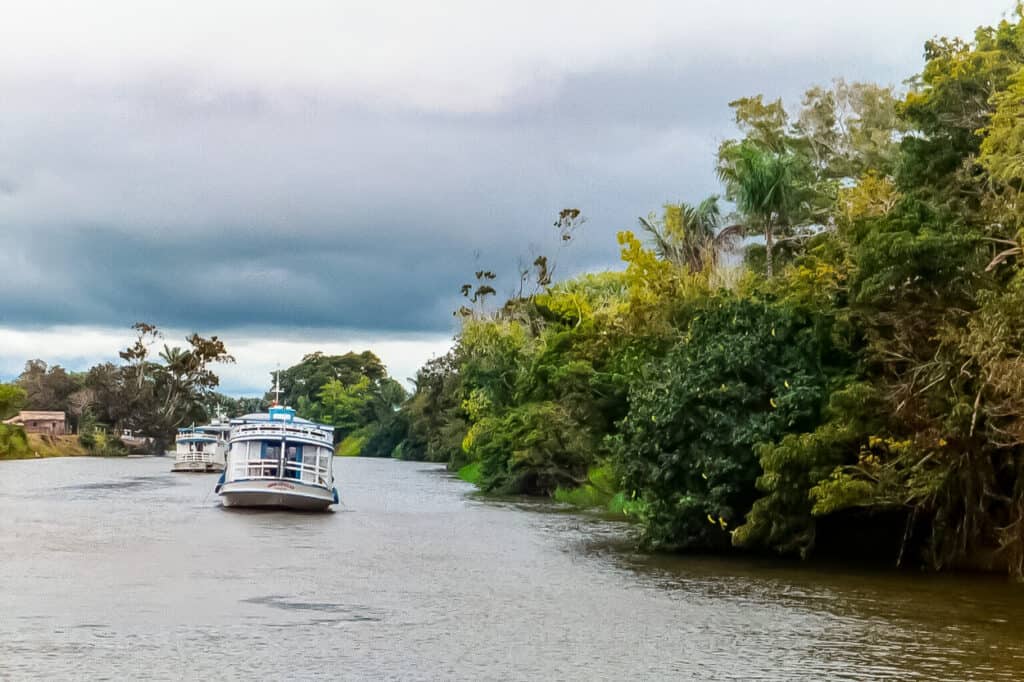 Holland America Amazon River Cruise Plus South America and Antarctic
Beginning November 2024 through March 2025, several Oosterdam voyages range from 14 to 22 days. These far-reaching itineraries head to exotic ports and offer once-in-a-lifetime experiences. Visit the Inca ruins of Macchu Pichu, round Cape Horn and sail south to the world's most remote continent.
In February 2025, Zaandam offers the ultimate Amazon river cruise; a 27-day itinerary roundtrip from Fort Lauderdale, Florida, that navigates the longest river in the world.
The ship will traverse the two-toned meeting of the waters and journey along the Amazon River. This cruise adds a legendary voyage to Holland America Line's roster of itineraries that allow travelers to explore the world with a short drive or flight to departure.
"Holland America Line's South America cruises continue to attract travelers looking for those memorable experiences like the Amazon, Macchu Pichu and Antarctica, and South America delivers not only cultural immersion but also some of the most spectacular scenery in the world," said Beth Bodensteiner, chief commercial officer, Holland America Line. "Our perfectly sized ships make it possible to explore these remote locations and visit smaller ports that give our guests a unique perspective of the continent."
Highlights of South America and Antarctica Cruises
14-day "South America Passage" itineraries cruise between San Antonio (Santiago), Chile, and Buenos Aires, Argentina:

Guests enjoy an overnight visit in Buenos Aires at the beginning or end of each cruise,
Ports include Puerto Montt, Puerto Chacabuco and Punta Arenas, Chile; Ushuaia, Argentina; Stanley, Falkland Islands; and Montevideo, Uruguay.
Scenic cruising includes the Chilean Fjords, Strait of Magellan, Beagle and Cockburn Channels, Glacier Alley and rounding Cape Horn.
Departures: Dec. 1, 2024, and Feb. 19 and March 5, 2025.

17-Day "Panama Canal and Inca Discovery" cruises sail between Fort Lauderdale and San Antonio (Santiago):

Two nights at Callao (Lima), Peru, allow extra time for guests to take an overland tour to Macchu Pichu.
Calls in Grand Cayman, Panama, Ecuador, Peru and Chile, with an overnight at Fuerte Amador, Panama.
A journey between the Atlantic and Pacific oceans with a transit through the lakes and locks of the famed Panama Canal.
Departures: Nov. 14, 2024, and March 19, 2025.

22-Day "South America and Antarctica" itineraries cruise between San Antonio (Santiago) and Buenos Aires:

An overnight visit to Buenos Aires at the beginning or end of each cruise.
Calls in Uruguay, Argentina, Falkland Islands and Chile.
Four memorable days exploring the vistas of Antarctica, guided by a naturalist who comes on board to point out penguin colonies and whale pods.
Scenic cruising includes the Chilean fjords, Drake Passage, Beagle Channel and Glacier Alley.
Departures: Dec. 15, 2024 (holiday cruise), and Jan. 6 and 28, 2025.
Holland America Amazon River Cruise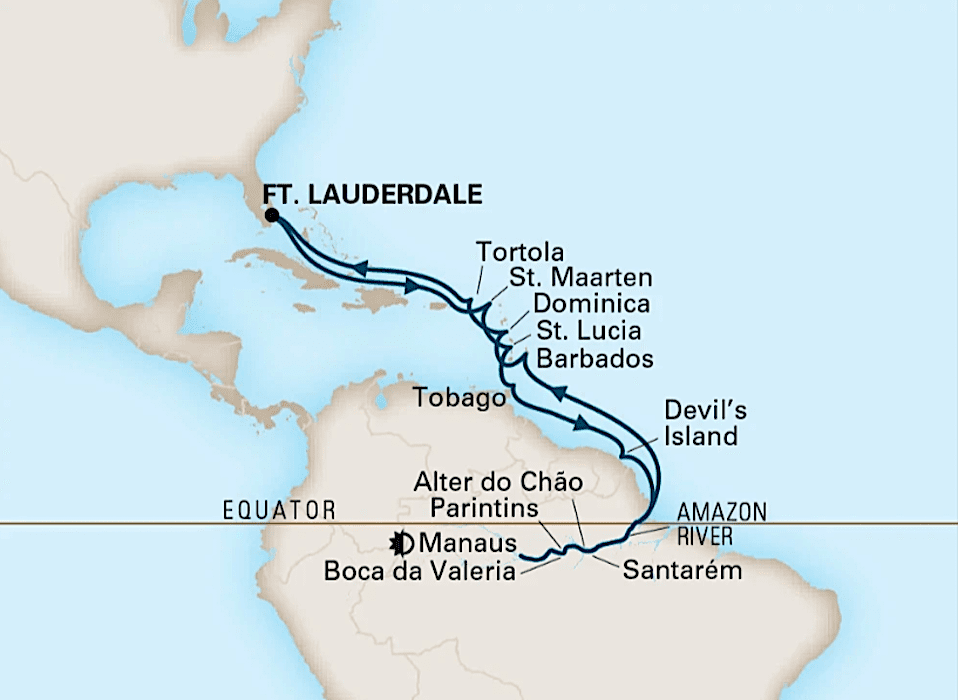 27 days, departing Feb. 8, 2025, aboard Zaandam:

Roundtrip from Fort Lauderdale; cruise to the Amazon without flying to South America
12 total ports in the Caribbean and Brazil, as well as French Guiana.
Caribbean islands include St. Maarten, St. Lucia, Trinidad and Tobago, Barbados, Dominica and Tortola.
5 ports throughout Brazil, including an overnight at Manaus at the heart of the Amazon.
Several days cruising along the Amazon River with the famed "meeting of the waters" where the deep, dark Rio Negro flows side by side with the sandy waters of the Amazon's Rio Solimões.
Two equator crossings where guests and team members who've never crossed get the Pollywog to Shellback treatment.
Have It All Early Booking Bonus
For a limited time, when you book a 2024-2025 South America and Antarctica cruises with the Have It All premium package, the standard package amenities of shore excursions, specialty dining, a Signature Beverage Package and Surf Wi-Fi are included.
Plus, there's the added perk of prepaid Crew Appreciation, free upgrades to the Elite Beverage Package and Premium Wi-Fi. Guests can also take advantage of Holland America Line's Exclusive Mariner Society Early Booking Bonus.
Mariner Society loyalty members can enjoy up to $400 onboard credit per stateroom when select cruises open for sale.
You must book by June 5, 2023, to take advantage of the Exclusive Mariner Society Early Booking Bonus.
Source: Holland America

I'm the editor and creator of CruiseMaven.com, a solo traveler cruising the world on waves and wheels, collecting recipes along the way.  I hope my articles and photos entertain, advise and inspire you to travel the world without flying.  Take a breath…stop for a local meal and a glass of wine along the way.