Ahhh. Our first of three relaxing sea days. I can try to revisit as much as possible from my last two cruises on the Epic and see if anything has changed…or looks familiar…or try some things completely different. I can so get into the Freestyle cruising concept that Norwegian Cruise Lines pioneered over a decade ago.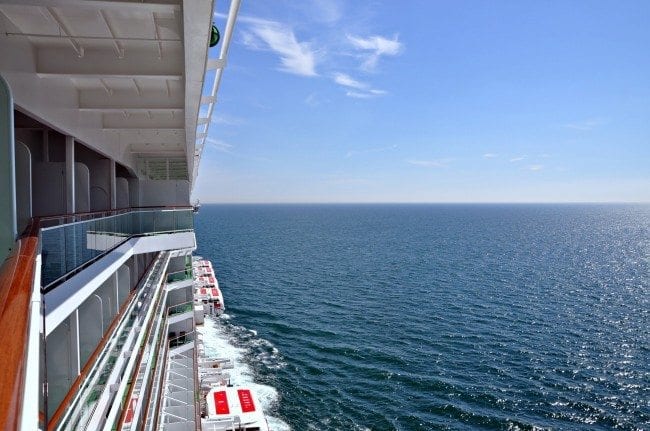 One thing for sure, despite the ship's size, it is very easy to get around without being totally lost. There are two elevator banks, each with eight roomy elevators, and they are positioned not too far forward or aft so walking to them from anywhere seems quite comfortable. But whenever possible I'll try to use the stairs. (Good intentions, right?)
Of course, being a family ship and working with Nickelodeon, there are family-type activities planned throughout the day, including a game show situation where someone will get "Slimed." I'll pass on that one although it would be interesting to watch. Activities for everyone begin around 8:30am with a Nickelodeon breakfast but the enormous fitness center opens at 6am.
By 7am the gym is in full swing beginning with complimentary "Stretch and Relax" classes which segue at 7:30am into "Pathway to Yoga" for $12 per person. Fitness activities continue throughout the day on sea days until the last class at 5pm which could be "Total Body Conditioning or "Fab Abs, both complimentary. When in port, the Fitness Center is still open, but with limited classes since most people are ashore.
Aside from composing photos, doing interviews and of course dining, I was also escorting a group of 20 travel agents and providing a learning at sea experience for them. I was on a mission to make sure that they would learn about the Norwegian Epic and I would also conduct two classroom-type meetings. This would be a very busy week.
When our first meeting on day one ended, just in time for lunch, ten of us meandered to Taste, the restaurant on Deck 5 aft, serving contemporary and familiar cuisine. Ten people showing up at noon and we didn't have to wait to be seated. Probably because there are twenty-plus options for meals the Epic, rarely does anyone have to wait more than a few minutes if at all. Reservations for dinner are a good idea and can be done at home from your computer before you leave for your cruise. Most of the restaurants have a cover charge ranging from $10 – 25 per person, including gratuity. Well worth the price, in my opinion.
Nap Time! One of the best things about sea days is pulling the curtains closed in your cabin at mid-afternoon and taking a wonderful, guilt-free power nap.
Tonight would be fun; dinner at Moderno, the Brazilian Churrascaria, a visit to the Ice Bar ($20 gets you a warm "fur" trimmed parka, gloves and two very icy drinks – more on that later), a stop to hear the Slam Allen Blues Band (they are spectacular.)
Dinner in Moderno ($20). If you haven't experienced a Churrascaria-type dining, then you might want to know the ground rules. First, it's all about the meat. Second, it's all about the salad bar. For non-meat eaters, there isn't a "salad bar only" option.
After your trip to the salad bar (or second or third), the slow procession of meat-on-a-skewer carvers, called Gauchos, begins.
How it works: on your table, along with a platter of two types of potatoes, rice and beans, you also are given a little disc; red on one side and green on the other. When you are ready for the next Gaucho/meat carver to refill your plate, you turn the little disc to the green (go) side. If you are enjoying your current portion and don't want more right away, turn it to red. Then back again when you are ready.
There were at least five different types of meats and chicken and pork with different seasonings and different cuts of meat. Even the Filet Mignon was fork-tender. Other selections were Linguica-Portuguese sausages flavored with herbs and garlic, chicken breasts rapped in hardwood smoked peppered bacon and Garlic Beef-a center cut sirloin marinated in garlic and sea salt.
Desserts were included, ranging from a beautiful caramel flan to their signature crispy fried Portuguese sweet bread puffs with caramel vanilla sauce.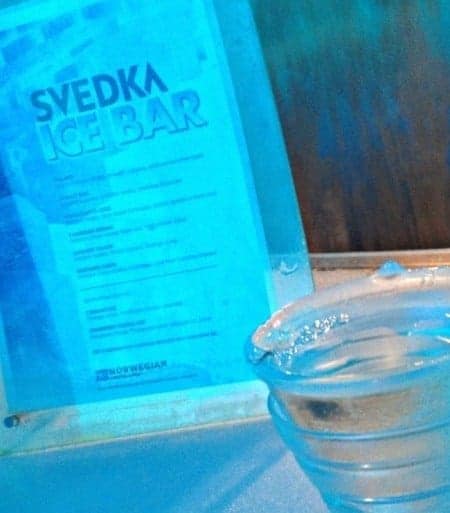 Let me say a few words about the Norwegian Epic Ice Bar. It's not just a frozen bartop as on some other cruise lines' ships. NO. This is a icily decorated walk-in freezer kept at a frigid 17 degrees F. And SO much fun!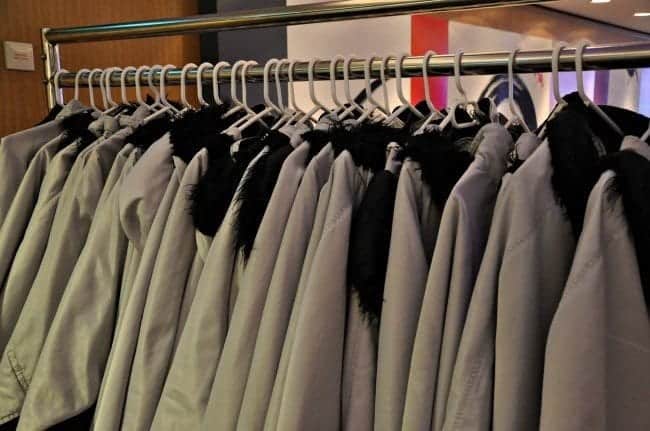 Here's how it works: You can (and should) make a reservation. Ours was for 9:45PM which allowed enough time for dinner and a stroll through the enormous casino. Once you check in at the reception stand, you are escorted into a "foyer" of sorts where you then go through the main entrance to the Ice Bar. How cold could it really be? Well, the tables and chairs are made out of ice, if that's any indication.
At the actual bar, you order your drink and it's served in an ice-glass, shaped in a cone so it fits nicely inside of a "real" bar glass, so the ice-glass doesn't get all melty and fuzzy from your gloves. My frozen concoction was called a Polaris; a blend of Svedka Citron Vodka (their sponsored brand), Inniskillin Icewine and lemon-lime soda. Kind of fizzy, it tasted like limoncello. Delish!
After no more than twenty minutes on what felt like the Polar Icecap, I decided to take my one Polaris and exit stage left. If you don't order both of your prepaid drinks, they will issue a ticket to you so that you can return another time and someone will go into the Ice Bar and return with your drink. I liked that concept. And I loved the Ice Bar. It's a must-do.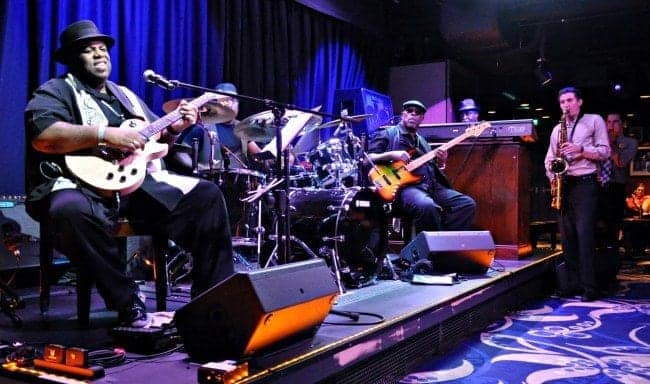 Onto Fat Cats for some Blues. When the Slam Allen Blues Band gets going, they really get going. Depending on how much the audience gives back, as always determines how much the performers give in return. Once the room caught on to the music, they were dancing in the aisles. Excellent and not to be missed entertainment (as if this entire ship was lacking in excellent entertainment…NOT!)
Here's today's wrap-up: breakfast was room service (croissants were fabulous though the service/delivery was a bit slow), meeting with travel agents, lunch at Taste, nap, coffee bar, change clothes for dinner at Moderno, Ice Bar, Slam Allen Blues Band. And this was only the first day. Tomorrow I'd definitely find time for a workout either at the gym or outside on the walking track. Hopefully.
Photo credit: Sherry Laskin
I'm the editor and creator of CruiseMaven.com, a solo traveler cruising the world on waves and wheels, collecting recipes along the way.  I hope my articles and photos entertain, advise and inspire you to travel the world without flying.  Take a breath…stop for a local meal and a glass of wine along the way.