Subscribe to Receive New Posts by Email
The majestic Queen Mary 2 cruise liner, expected to arrive in Durban on Saturday morning, would now only arrive on Sunday at about 6am, a spokesman said on Friday.
The delay is the result of "terrible" high winds in Cape Town.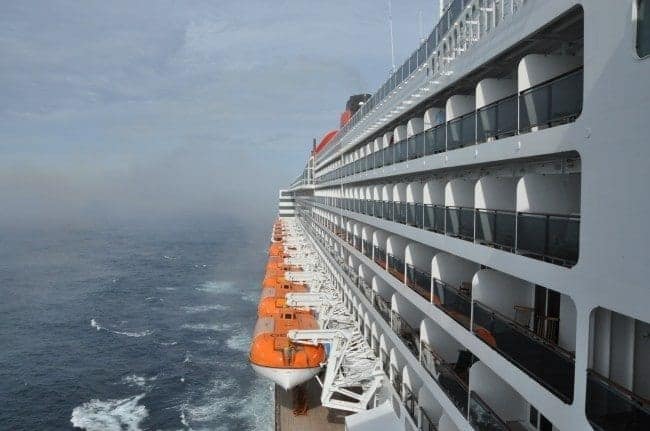 And it is not known how long the crowd-pulling vessel, the Cunard Line's flagship, will be in Durban because that too will depend on weather conditions and Cyclone Funso presently off Mozambique.
The delay is a disappointment for the lucky local people who had been invited on board for a tour and lunch on Saturday – and for the thousands drawn to the harbour just to see it.
Source: South Africa Independent Online
Photo credit: Brenton Geach, Sherry Laskin