If you've been reading the cruise blogs lately, you'll notice that everyone is buzzing about the the dozen or so new ships coming out this year and a nearly equal amount are being refitted/refurbished and rehabbed.
When it comes to an all-out daunting commitment,  Celebrity Cruises wins the prize.  Their most recent undertaking is to refit their four, much-loved Millennium-class ships via a procedure they've called, "Solsticizing."  Translation: take the best features of the new Solstice-class ships (the Solstice was the prototype vessel in a series of five ships) and tear out the old and bring in the new for the Millennium ships.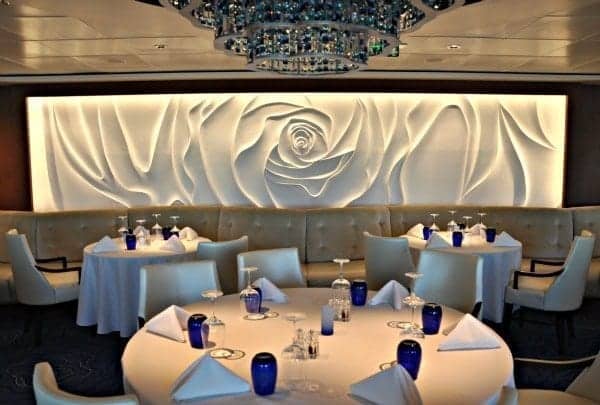 As if the existing restaurant selections weren't enough, Celebrity is adding three of their most popular dining venues from the Solstice-class ships, AquaClass, Blu and Qsine to the Constellation, Infinity, Summit and Millennium.
In addition, joining in the "Solsticizing" will be:
the hip Celebrity iLounge, which debuted on Celebrity Eclipse and made Celebrity Cruises the industry's first Authorized Apple Reseller
the "cool," ice-topped Martini Bar and Crush
Celebrity's vibrant creperie, Bistro on Five
the inviting Café al Bacio (the best Nutella and banana crepes anywhere!) and Gelateria
Cellarmasters wine bar, complete with the "Enomatic" state-of-the-art wine serving system
entirely new verandas added to the ship's spacious, luxurious Celebrity Suites
additional new oceanview and inside staterooms
an expanded collection of original, contemporary art
What good is a $120 million investment if the staff and crew aren't up to speed on all of the innovations and concepts? None. That's why Celebrity is training their crew to be familiar with the newest features and to fully understand the motivation and feeling of Celebrity Cruises' new tag line; "Modern Luxury."