The saga began on February 23 when MSC Meraviglia set out from Miami on a seven-night Western Caribbean cruise.
MSC Meraviglia crew member becomes ill
Boarding that day, along with a few thousand passengers, was a new crew member just starting his contract. He had flown to Miami from Manila, Philippines connecting through Istanbul, Turkey. This crew member, along with everyone boarding the ship, passed the mandatory health screening that all passengers and crew members receive before embarking on the cruise.
After the ship was underway, this crew member reported to the Infirmary and was found to have a case of seasonal Type A Influenza. By this time, February 25, Meraviglia was approaching the port of Ocho Rios, Jamaica.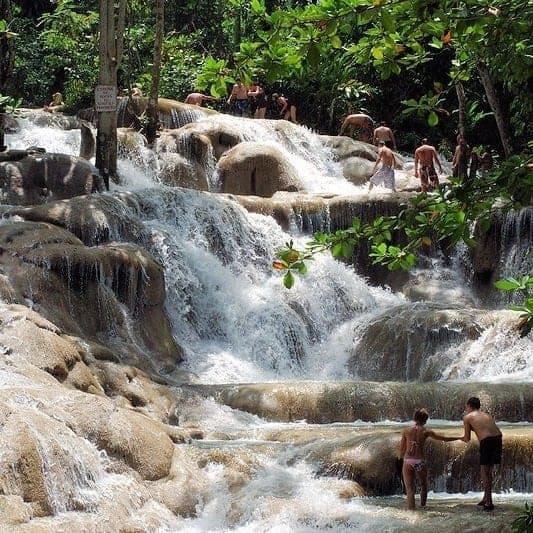 When a ship is set to dock at a port, the ship is required to report any illness on board to the appropriate local health authorities for the port. The ship's command followed protocol. Meraviglia moved alongside and was awaiting permission to allow passengers to disembark in Ocho Rios.
MSC Meraviglia waits for clearance at Ocho Rios
But, before the Ocho Rios port authority would allow the passengers to disembark, they notified and consulted with Jamaica's National Ministry of Health about the crew member with Type A Influenza. The port authority needed the official go-ahead from the Ministry of Health before letting people off the ship. So Meraviglia, with all passengers and crew still onboard, had to wait dockside until cleared.
Quite often, time spent in port when on a cruise is never really enough. So when nearly four hours had passed and still no clearance to disembark had been received, the captain had to make the decision and untie the vessel and leave. The time remaining in port was not enough for passengers to take part in many of the planned shore excursions or simply do their own thing in Ocho Rios.
Grand Cayman doesn't allow the ship to dock
The next day, Meraviglia was supposed to spend the day at nearby Grand Cayman. But sometime during the night, Grand Cayman authorities decided not to allow the ship to dock at their island, either. The thought of possible coronavirus was too dire for the island to want to take any chances, despite the crew member diagnosed with seasonal flu.
According to a statement by MSC Cruises,
Similarly, the decision taken overnight by the Grand Cayman authorities to refuse disembarkation at Georgetown was made without even reviewing the ship's medical records, which show one single case of common seasonal flu (type A influenza) affecting one crew member with a travel history clearly showing no passages through territories either affected by COVID-19 (Coronavirus) or subject to any international health restrictions. In both instances, the ship was effectively turned away simply based on fears.
The good news is that on February 26, Meraviglia received welcomed news from the authorities from the Mexican island of Cozumel. They would permit the ship to dock. Arrival was anticipated to happen later that night but rough seas and high winds prevented the ship from docking until the morning of February 27.
Meraviglia cleared to dock in Cozumel, Mexico
Good news…at 8:30am Thursday morning, Meraviglia was alongside and tied up at the port in Cozumel. No one was permitted to leave the ship, however, until local health authorities could board the ship and give the final okay. Finally, they arrived, boarded the ship and administered their own medical testing to the crew member who was diagnosed with the flu as well as a woman passenger who showed signs of the flu as well.
By of mid-afternoon on Thursday, test results had not been confirmed and no one had been allowed to disembark. Results could take from a few up to 12 hours to come back so it was a waiting game.
When medical test results are in and the ship is cleared to allow guests to disembark, it will stay in Cozumel through the end of the day on Friday, February 28.
The ship has been keeping passengers informed of the progress and has apologized for the missed ports. It is not known at this time if and when passengers and crew will be allowed to leave the ship in Cozumel.
As summed up by MSC on their website,
"The crewmember who was diagnosed with common seasonal flu is in a stable condition, receiving anti-viral treatment and medication, and is now free of fever and nearly recovered. Out of precaution he was isolated from other crew members and guests from the moment that he showed symptoms and will remain so until he is fully recovered. No other cases of type A influenza have been reported on board MSC Meraviglia."
As is procedure, all MSC Meraviglia's guests and crew were screened individually upon embarkation, both in terms of their travel history as well as their health.
UPDATE: February 28, 2020
Overnight, after two visits by the Mexican Health Authorities and additional testing of the two people, a crew member and a passenger, the Mexican Ministry of Public Health laboratory, located in the city of Chetumal, gave the green light that neither person had COVID-19 coronavirus. Everyone onboard was given a clean bill of health and will enjoy the rest of the day in Cozumel.
Related Articles from Cruise Maven
I'm the editor and creator of CruiseMaven.com, a solo traveler cruising the world on waves and wheels, collecting recipes along the way.  I hope my articles and photos entertain, advise and inspire you to travel the world without flying.  Take a breath…stop for a local meal and a glass of wine along the way.