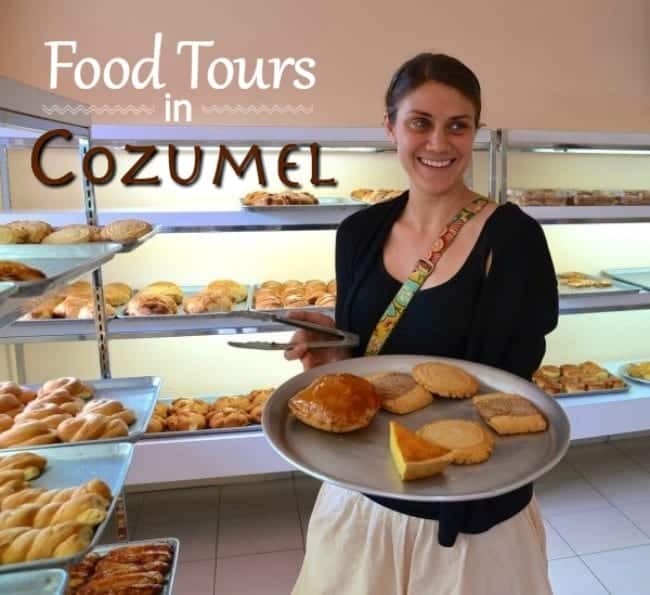 Food Tours of course!
What to do in Cozumel, whether your first or umpteenth visit, can be a real treat if you like food. Particularly Mexican food.
It's taken me several tries to figure this out, but now I know what to do in Cozumel. I don't snorkel or scuba dive, and while I love the beaches and the beach clubs, it's nice to do something different.
Cozumel has some wonderful places for lunch on a port day. I usually take a taxi to the end of the Forum Shops and have lunch at Pancho's Backyard, a lovely quasi-outdoors dining venue with live music. But I wanted to see where the locals shopped, how they cooked and dined.
I found these food-centric shore excursions on accident, mainly through Google search. The prices are competitive with what the cruise ship offers and much smaller in size. Why not try something new to do in Cozumel?
Josefina's Kitchen
A truly personal food tour, led by Josefina, begins at her home near downtown Cozumel. From there, it's a short walk to the Mercado where she chooses the food that everyone will have a hand in to prepare. Once back at her home, the culinary process begins. Along with the help of Josefina's assistant, you'll learn how to make corn tortillas, and depending upon what's on the menu, maybe Pollo Adobado Veracruzano, a Mexican salad and much more. Finally, it's time to eat!
Read more:

Josefina's Kitchen Food Tour
Cozumel Chef, Emily Egge
This is a really fun tour and a great way to see parts of Cozumel that you've probably never seen. Cozumel Chef Emily is a Texas transplant and a classically trained chef. She and her husband moved to Cozumel a few years ago. It didn't take long before Emily created her food tour around town.
With only enough people that can fit into her minivan, Emily begins the tour which will encompass five restaurants and a visit to the Market. From breakfast to snacks to a full lunch, you'll get an insider's view of Cozumel and all the wonderful eateries in town.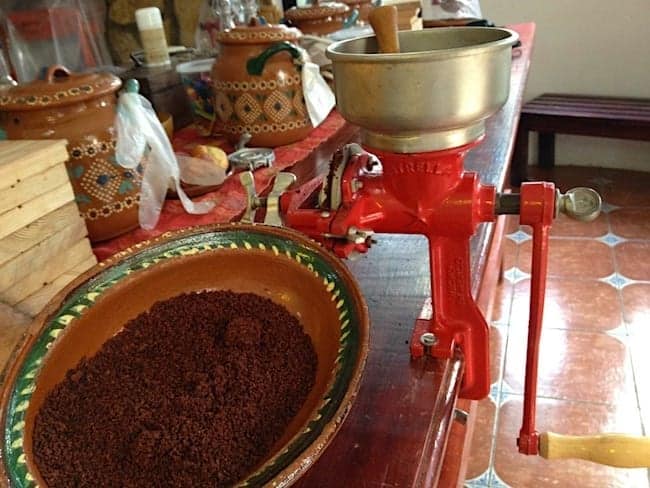 Kakao Chocolate Factory Tour
Third on a must-see food shore excursion is the family-owned Kakao Factory Tour. You'll hear a bit of the history about the discovery and importance that kakao has played over the centuries to Mayan culture.
There's a hands-on opportunity to grind the kakao beans and of course a little taste. You can also purchase their homemade chocolate bars right at the factory. The place is very small with hardly any walking involved. You might even be able to fit this 90-minute tour into other activities. I added this tour to the end of Josefina's Kitchen with enough time to get back to the ship…and not be the last person running for the gangway!
Any of these three culinary shore tours fits the bill for what to do in Cozumel. They're priced right, not too technical, very tasty and a lot of fun. For more information and to reserve your tour, visit:
I'm the editor and creator of CruiseMaven.com, a solo traveler cruising the world on waves and wheels, collecting recipes along the way.  I hope my articles and photos entertain, advise and inspire you to travel the world without flying.  Take a breath…stop for a local meal and a glass of wine along the way.