Almost every cruise line has some sort of alcoholic drink package that you can purchase before your cruise (with a discount) or when your cruise begins. Aboard Carnival, it's called CHEERS! and here's what you need to know, including price lists, rules and restrictions.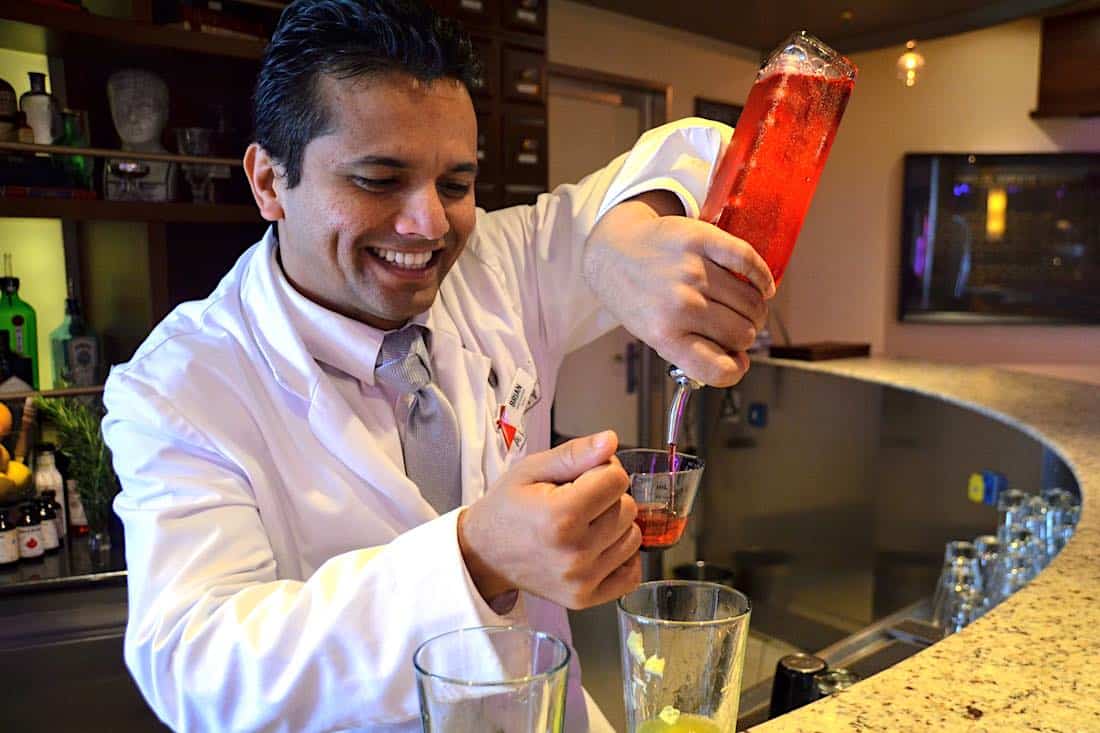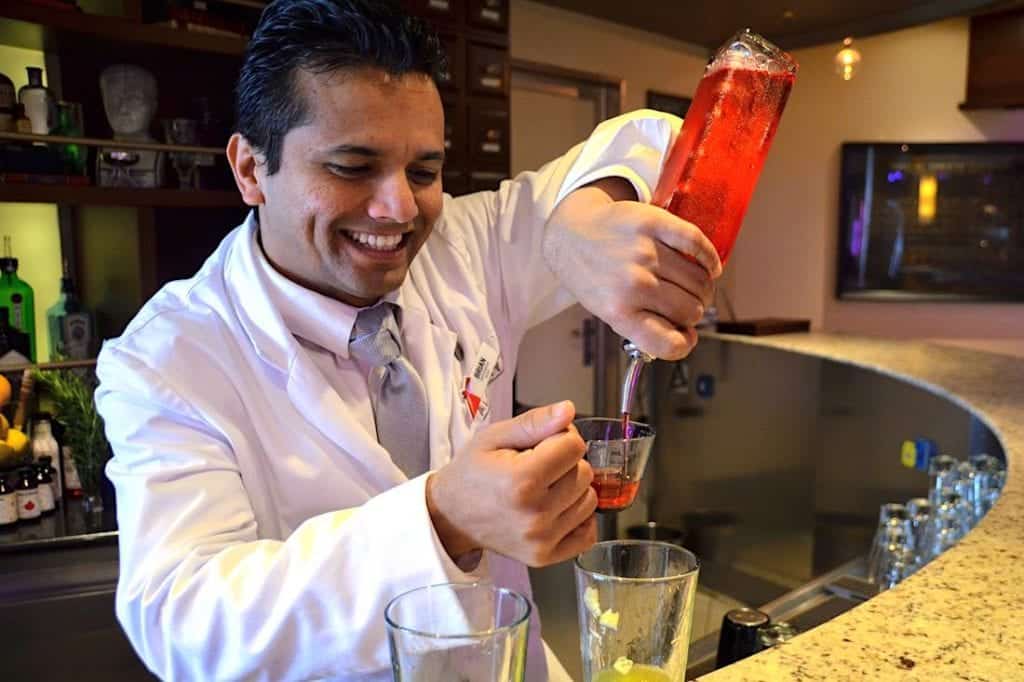 Pay before leaving on your cruise and save 10% off the cost of the CHEERS! package. One flat price and that's it for the entire cruise. You must purchase the package online by 11:59PM the day before embarkation and by 9PM EST if you prefer to use Carnival's call center.
What does Carnival CHEERS! drink package include?
All spirits (including cocktails), plus beer and wine by the glass that has a $20.00 or lower menu price
Sodas, Zero-Proof frozen cocktails, energy drinks, specialty coffee, hot tea, 500ml bottled water and other non-alcoholic bottled beverages
Packaged water in the Dining Room and Specialty Restaurants
25% discount off the menu price for any spirit or wine by the glass above $20.00
25% discount off the menu price for wine and champagne by the bottle
25% discount off beverage seminars and classes
​​​​​​​What is excluded in the CHEERS! drink package?
Beverages promoted and sold in souvenir glasses (drink of the day)
Bottles of liquor
Beverages offered at gangway (similar to promotional drinks)
Beverages offered through room service, mini bars and/or in-stateroom beverage programs
Sharing cocktails, floaters, pitchers, tubes and buckets
Beverages offered through enomatic wine machines
All other beverage-related programs including merchandise, cigars and cigarettes
Food items
Keep in mind that if you order your Carnival CHEERS! drink while in a US port (embarkation day or any US ports of call) you will be charged applicable state and/or local taxes based on the cost of the drink. Yes, even with the beverage program, you'll pay taxes if in US and the fee will go onto your Sail & Sign card.
As you might expect, there is a long list of restrictions that apply. From age requirement to sharing your drinks, it's all here:
CHEERS! Restrictions
You must be 21 years or older to purchase the drink package and agree not to give to minors.
Each adult assigned to the same stateroom must purchase the program. This applies even if your stateroom-mate doesn't drink. Both must purchase it.
CHEERS! is non-transferable. To use the program, a sticker is placed on your Sail & Sign card, that you show when ordering your drink. Sharing is not permitted.
The program isn't offered on a per day basis. You must purchase it for the entire cruise.
CHEERS! is non-refundable. If you purchased the package before the cruise, you have up to 10:00pm ET before embarkation day to cancel.
Carnival has the right to raise (or lower!) prices on sailing day. Another reason to purchase before you leave home.
Only one drink at a time may be ordered. And again, sharing is not permitted.
If you order a double-shot, this is considered two drinks and you can't order two drinks at once.
Soft drinks and juices are included in the beverage program, but you still can order only one drink at a time. And still no sharing.
You have to wait five minutes between drink orders. It's all recorded on the computers, so moving to another bar won't change a thing.
With CHEERS! you can order up to 15 alcoholic drinks per 24 hour period (6:00am-6:00am). Forget about that 16th drink…it won't happen.
Program only applicable for onboard purchases.
You can't take it with you…all bottles and cans will be served opened.
If you or anyone else is so totally blitzed, Carnival reserves the right to refuse service for any reason.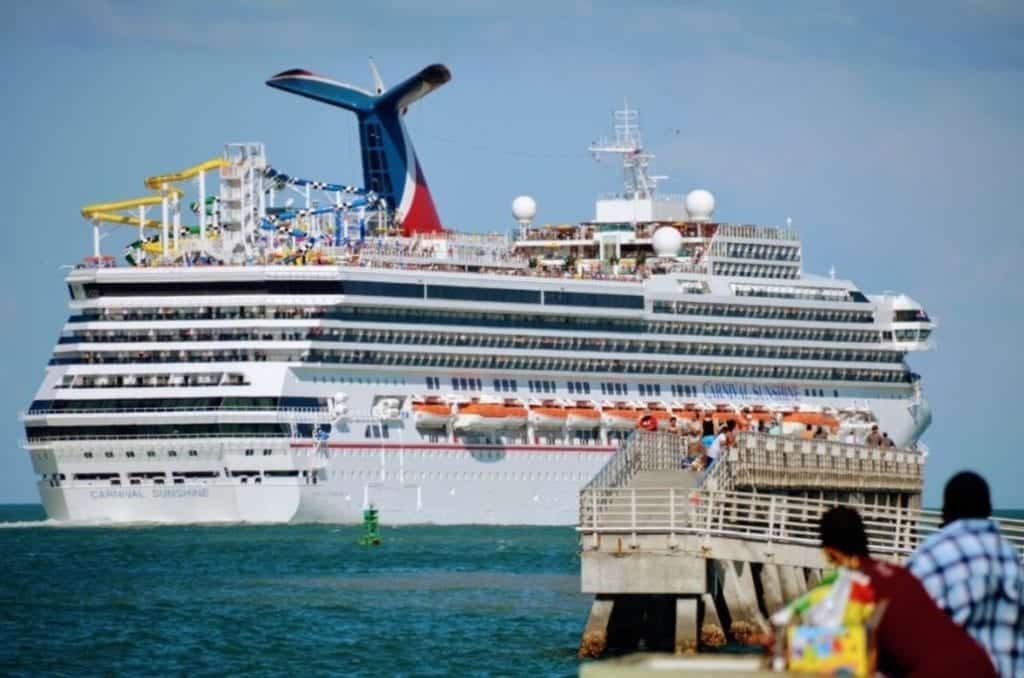 Where and when you can't use CHEERS!
Because of state laws in New York and Texas, the purchase of a Carnival CHEERS! beverage package onboard cannot happen until the second day of the cruise, beginning at 6:00am (Bloody Mary, anyone?) local time. Any drinks purchased on the first day will be charged to your Sail & Sign card. You won't be charged the full price if purchasing onboard on the second day and the cost of the first day will be deducted.
If you are cruising from New York or Texas, the program will not be activated until 6:00am the next morning. Your sailaway cocktail price will appear on your Sail & Sign card.
If you pre-purchased the CHEERS! package before the cruise, it will be activated when you board. Carnival will place a note in your stateroom that directs you to go to the Casino Bar and receive a sticker for your Sail & Sign card, and you're all set and ready to go! In the event that you go straight to the Casino Bar and not your stateroom, when you order your drink, it will notify the bartender and the sticker will be put on your cruise card.
Cruising with a group
When cruising with at least eight staterooms or 16 adults, the CHEERS! package can be purchased before the cruise through the Group Event Planning department. All adults in the group must purchase the package. Minors must purchase the Bottomless Bubbles package.
Where CHEERS! is not available
2-day cruises
Charter cruises
Ships sailing from Australia (Carnival Spirit and Carnival Splendor)
Beverage purchases made at Half Moon Cay and Princess Cays in The Bahamas
Drink prices – is the Carnival CHEERS! package worth it for you?
Sample of Carnival beverage prices. These prices and product availability are subject to change without notice.
• Beer: $6.00 – $7.95 (mostly 16 oz.)
• Wine by the glass: $8.00 – $14.00
• Mixed Drinks: $6.95 – $20.00
• Specialty Cocktails: $8.95 -$12.95 (excluding souvenir glassware and premium selections)
• Soft Drinks: $2.50
• Specialty Drinks (Powerade, Iced Tea, Honest Tea and Ginger Beer) $2.00 – $4.95
• Energy Drinks: $4.95 and up
• Water (San Pellegrino, Perrier, Vitamin Water, Bottled Water and Coconut Water): $1.25 – $5.00
CHEERS! Price List
Cruise Duration

Pre – Purchase Price
$51.95 USD Per Day

On Board Purchase Price
$56.95 USD Per Day

Price Including 18% Gratuity

Price Including 18% Gratuity

3 day

$ 183.90

$ 201.60

4 day

$ 245.20

$ 268.80

5 day

$ 306.51

$ 336.01

6 day

$ 367.81

$ 403.21

7 day

$ 429.11

$ 470.41

8 day

$ 490.41

$ 537.61

9 day

$ 551.71

$ 604.81

10 day

$ 613.01

$ 672.01

11 day

$ 674.31

$ 739.21

12 day

$ 735.61

$ 806.41

13 day

$ 796.91

$ 873.61

14 day

$ 858.21

$ 940.81

15 day

$ 919.52

$ 1008.02

16 day

$ 980.82

$ 1075.22

17 day

$ 1042.12

$ 1142.42

19 day

$ 1164.72

$ 1276.82

24 day

$ 1471.22

$ 1612.80

27 day

$ 1655.13

$ 1814.43
Take the time to compare individual drink prices to Carnival CHEERS! daily cost to see if it's really worth the cost.
Related Articles from Cruise Maven
I'm the editor and creator of CruiseMaven.com, a solo traveler cruising the world on waves and wheels, collecting recipes along the way.  I hope my articles and photos entertain, advise and inspire you to travel the world without flying.  Take a breath…stop for a local meal and a glass of wine along the way.