With all the yakking on TV about how people seem to totally disregard reality and are flocking to Washington D.C. to view the beautiful cherry blossoms, tulips and other flowers, I thought I'd share a few photos from last year's visit.
Amtrak's Silver Meteor arrived into D.C. just after 7 AM, so my daughter and I had a few hours until the next train to Chicago.
We stashed our luggage in the Metropolitan/Acela lounge, stopped for a quick breakfast at Johnny Rocket's, headed through the grand lobby and out the doors. Plenty of time and a beautiful day to experience the cherry blossoms. We practically had the mall area to ourselves for an hour or so.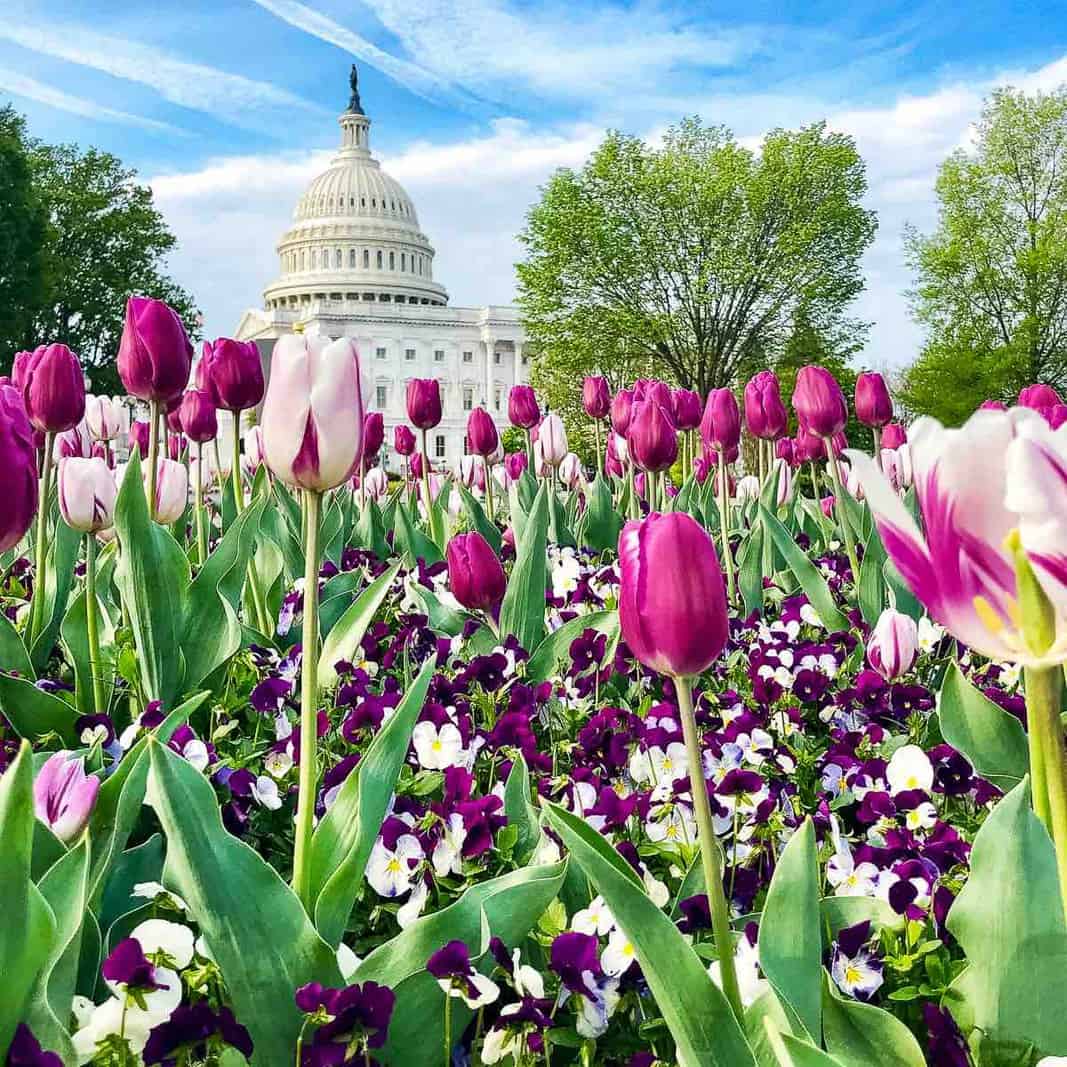 Even though I've been to D.C. a zillion times passing through on the train, I'd never timed it to coincide with cherry blossom time. It was apparent in a moment that D.C. really looks pretty in pink. And green. While not exactly Monet's garden, this was probably the prettiest and most colorful landscape I have seen in America.
So now you don't have to head out into the crowds to at least get a peek at Washington's famous Cherry Blossoms. As you safely distance yourselves from strangers and friends, stop to smell the spring flowers, if only for a minute.
I'm the editor and creator of CruiseMaven.com, a solo traveler cruising the world on waves and wheels, collecting recipes along the way.  I hope my articles and photos entertain, advise and inspire you to travel the world without flying.  Take a breath…stop for a local meal and a glass of wine along the way.