It's been over a week now when I wake up, the first thing that pops into my head is maybe this coronavirus pandemic never really happened. Maybe all a bad dream. Within seconds, my mind goes straight to Frasier, Season 1 Ep. 2: Space Quest.
In this first-season episode, Frasier walks out of his bedroom and into the living room to see his dad's slightly decrepit, duct-taped striped recliner. With a deep sigh, he utters, "Oh, dear God, it wasn't a dream." And sadly, this isn't, either.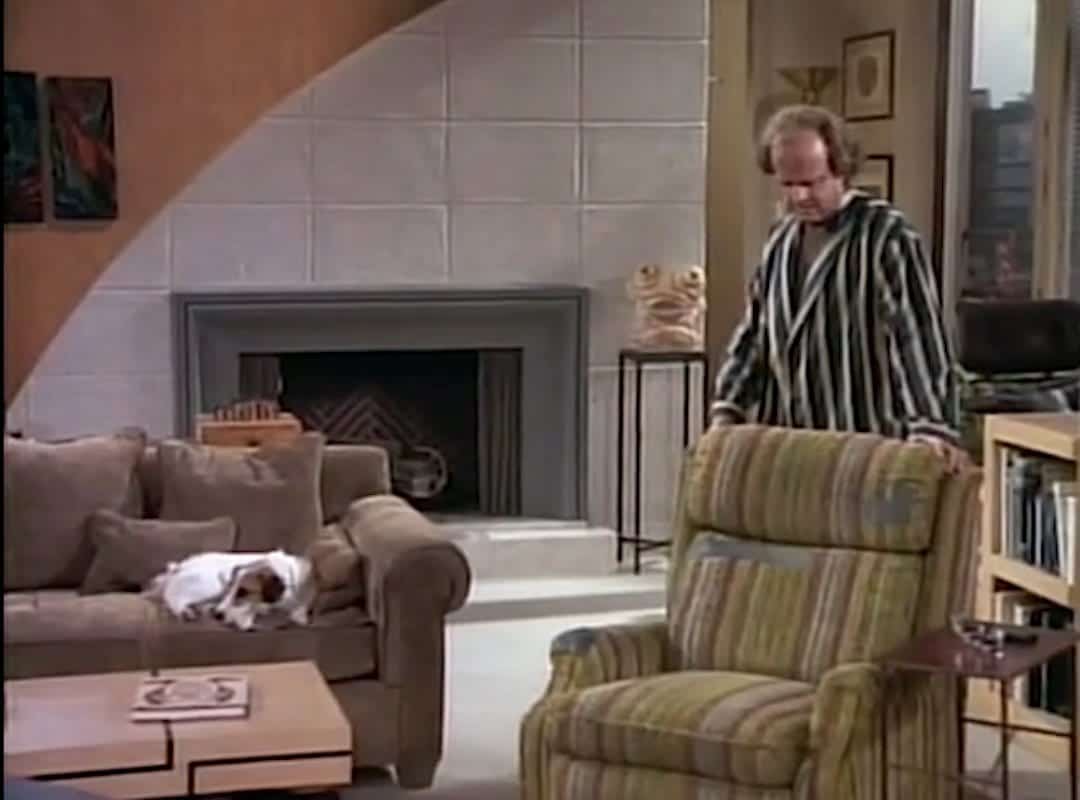 Did you remember Saturday was the first day of spring?
I did not. I didn't even hear it on the news. But it's here and the long dark days of winter in Alaska are quickly coming to an end.
It's pretty amazing how fast we gain daylight up here. About four to five minutes each day from December 21 and onward until it's time to spring ahead in March. What is also weird is the low angle that the sun travels from September til close to May.
Right now, if you hold your arm straight out and point your fingertips upward with the bottom of your palm at the horizon, that's about how high the sun gets from fall to spring. However, living in a rainforest, sunny days are usually few and far between.
It's also when Sitka welcomes the return of the herring
Seriously, this is an important event throughout Southeast Alaska. And Sitka and Sitka Sound is the hub. Under normal circumstances, mid-March is the time for the Sitka Herring Festival. Not this year. To mark the beginning of Sitka's ancestral herring run, there's the Blessing of Herring Rock, or Yaaw T'eiyí in Tlinglit.
The ceremony attracts curious locals, Tlinglit and Haida, journalists, fishermen/women, to watch as a member of the Kiks.ádi clan performs the ceremony by pouring sea water over the rock. Last week, the ceremony was basically a private event, attended by a handful of Tlinglit, clad in beautiful red and black traditional capes and clothing.
No herring fishery operations this year
This is the second year in a row that the herring are in decline. A 10,000-year old tradition for natives throughout Southeast Alaska is marked with the gathering of herring sac roe. Herring are at the bottom of Alaska's ocean food chain, attracting whales, sea lions, and especially salmon back to Sitka Sound from their winter habitat.
It was just announced that, for the second year in a row, there would be no operating of the herring fisheries. As you might expect, the coastal waters have been over-fished for years and finally the importance of the herring is changing the industry.
Back to Frasier
Life imitates art in so many ways and the brilliant dialogue in Frasier was and is no exception. I've also started to watch Cheers from Season 1. A friend reminded me about old black and white movies on Amazon Prime so I'll start to dig into those this week. Enough rambling for today. I think I'm going to unpack my new Ninja Air Fryer. More on that challenge later.
What movies or old TV shows are you watching? Please leave your comments below.
Stay safe.
I'm the editor and creator of CruiseMaven.com, a solo traveler cruising the world on waves and wheels, collecting recipes along the way.  I hope my articles and photos entertain, advise and inspire you to travel the world without flying.  Take a breath…stop for a local meal and a glass of wine along the way.