Last week on National Pizza Day, Carnival Cruise Line revealed some well-timed details for its newest ship, Mardi Gras. Italian-themed La Piazza is one of the six distinctive zones on Mardi Gras, scheduled to debut in May.
Carnival Mardi Gras La Piazza Italian Zone
With a nod to Italy's unique culture and amazing food, La Piazza is the go-to place for a variety of new food and beverage outlets. Plus, you'll find expanded versions of longtime Carnival favorite dining venues.
Take a walk, or an evening passaggiata, though La Piazza's Italian courtyard. Designed with red brick, street lights and ornate iron and tile work to add to the feel of Italy. There are also several murals reminiscent of famous piazzas in Rome, Venice and other Italian cities.
In addition, La Piazza also features the perfect photo-op stop with a vintage 1972 Vespa scooter and a bright red Fiat. That's the same year Carnival Cruise Line launched the first Mardi Gras ship.
Stop for a sip at Mardi Gras' Bar Della Rosa
New venues include Bar della Rosa wine and cocktail café, with traditional Italian cocktails such as an Aperol Spritz, Italian wines and beers, and of course prosecco. You can also order a freshly brewed espresso or cappuccino, made from Lavazza coffee.
Sandwiches Hot Off the Panini Press
Stop by at Piazza Panini for a hand-pressed sandwich like a Salumeria, stuffed assorted Italian meats, provolone and roasted peppers.
Or try the Peppe, an Italian version of a ham and cheese sandwich with tomatoes and spicy olives. Or just get a crispy cannoli!
Carnival's signature Italian restaurant, Cucina del Capitano, will be larger on Mardi Gras and the largest found on any Carnival ship. The restaurant's décor features historical photos, artwork and memorabilia from Carnival's officers, most of whom are Italian.
Also featured in Capitano are unique oil paintings of the original Mardi Gras that entered service five decades ago.
La Piazza Pizzeria del Capitano
Pizzeria del Capitano will offer five different freshly baked pizzas, available by the pie or the slice 24 hours a day. You can enjoy your La Piazza pizza inside at tables that dot the promenade or head outside and dine al fresco on the Lanai.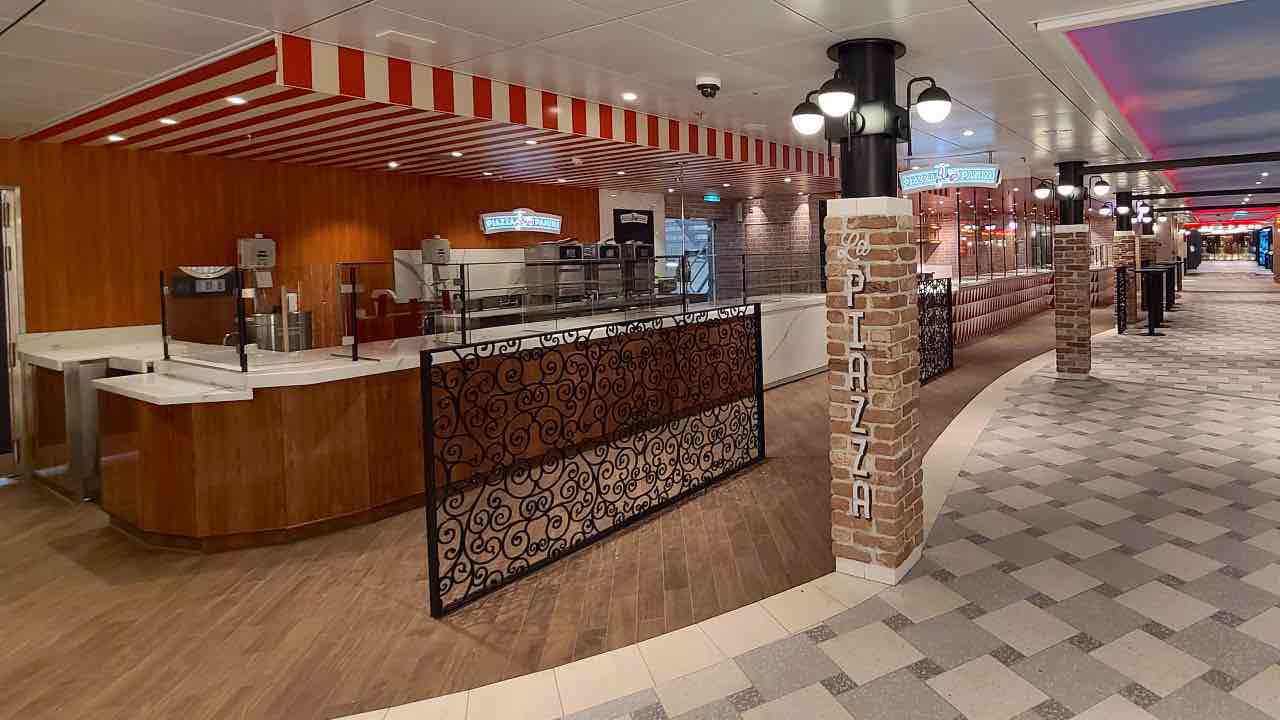 La Piazza is just one of the six themed zones on Mardi Gras. There's also The French Quarter with an Emeril Lagasse restaurant, Grand Central, The Lido, Summer Landing, and The Ultimate Playground, home to BOLT, the first roller coaster at sea.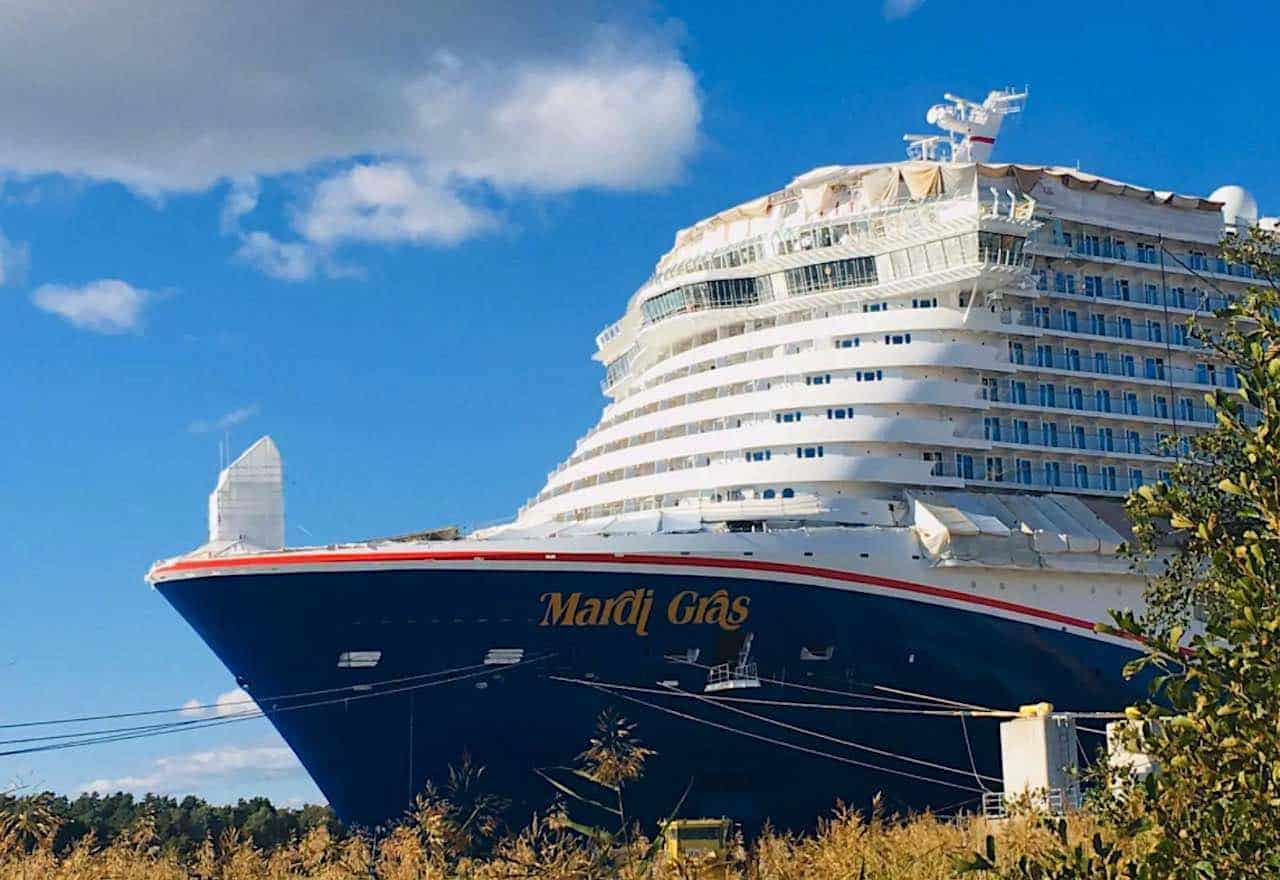 Mardi Gras will debut from Port Canaveral, on Florida's Space Coast, May 29, 2021. It is the first ship in North America powered by Liquified Natural Gas (LNG),

I'm the editor and creator of CruiseMaven.com, a solo traveler cruising the world on waves and wheels, collecting recipes along the way.  I hope my articles and photos entertain, advise and inspire you to travel the world without flying.  Take a breath…stop for a local meal and a glass of wine along the way.