There's something special about small ships. And small ships that are replicas of the golden age of Pacific Northwest steamship travel are even more exceptional.
Whatever it is, the beautifully restored UnCruise Legacy and every cabin, including the opulent Owner's Suite, are reminiscent of steamer service for wealthy adventure-seeking travelers must have been like over a century ago.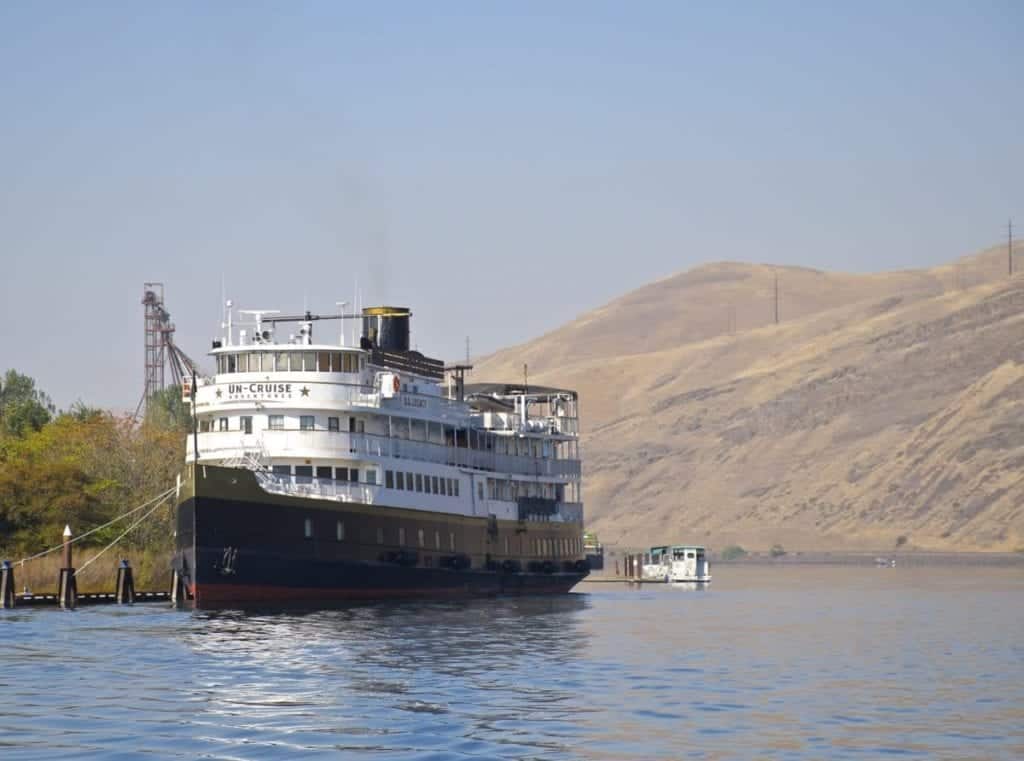 UnCruise Legacy Cabin Photos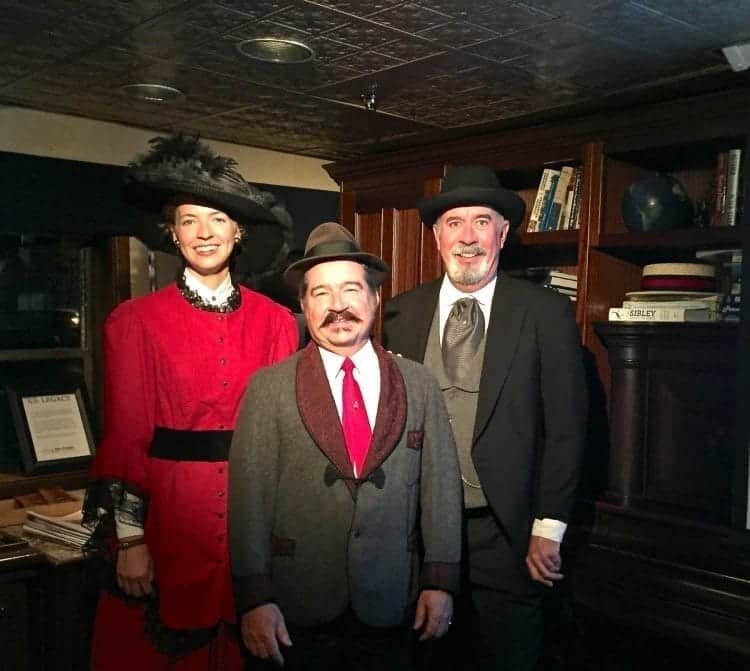 Boarding for our Un-Cruise Adventure was an "un-embarkation" revelation. Everyone met in a beautiful, glass-walled reception lounge built right across the street from the harbor. At 4:30 PM, Julie, our Heritage Guide dressed in Victorian garb, walked all of us across the street and along the wide river promenade to the gangway.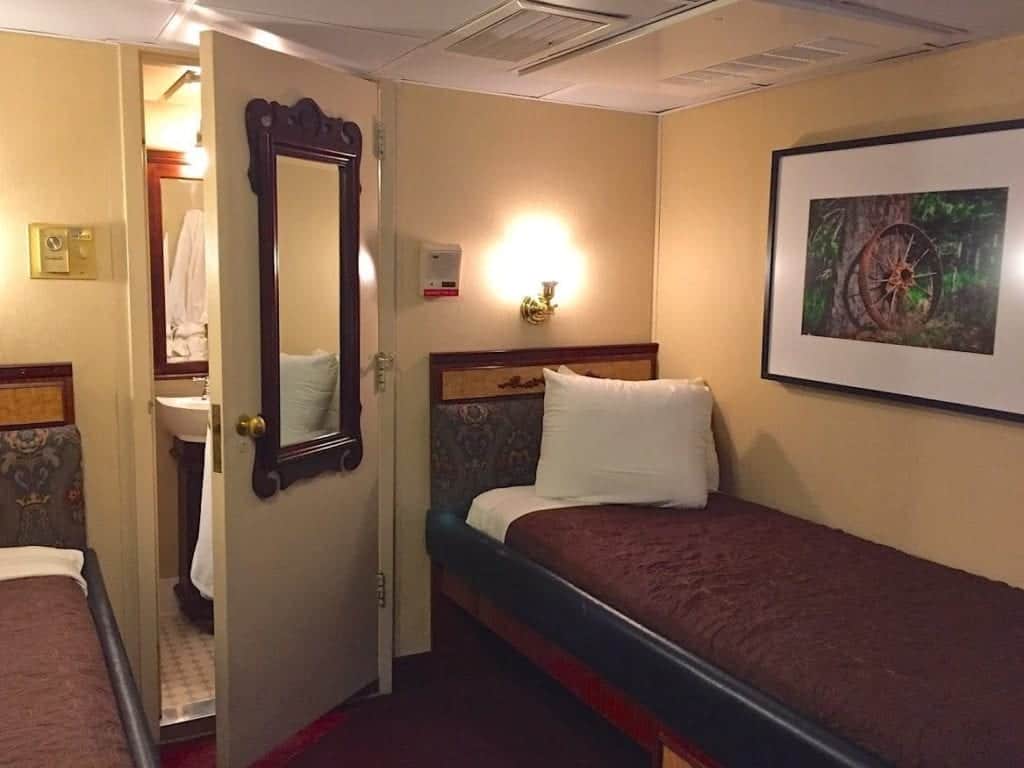 The Captain and uniformed crew greeted everyone and within minutes, our "un-embarkation" process was complete.
I was in a Commodore Category, Cabin #236. When I opened the door to my cabin, all I could say was, "Oh my!" as I entered my room. It was like stepping through standing stones into the past.
The décor was a lovely Victorian re-creation. Beautiful, polished dark wood gleamed against the embossed burgundy bed spreads. Light fixtures and hardware enhanced the bygone era feeling.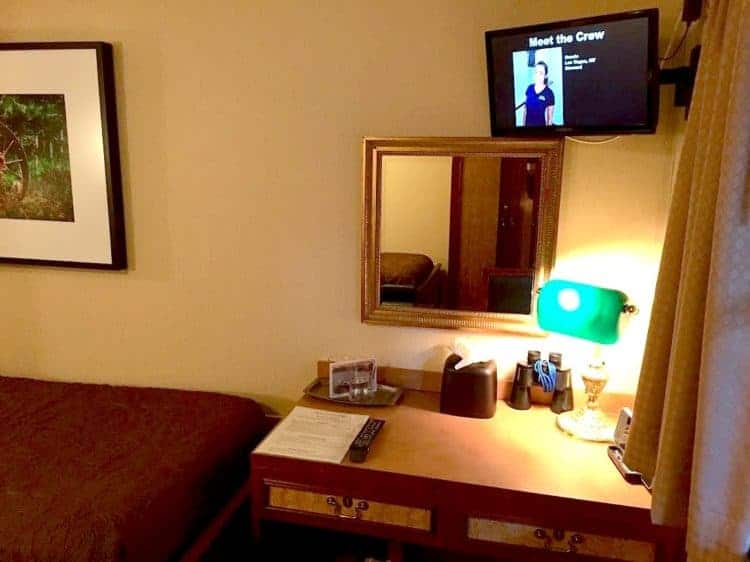 The cozy writing desk had just enough room for my laptop and a couple of electric outlets for charging it and other electronics. The two desk drawers had room to stash my makeup and hair tools. The binoculars were a nice touch.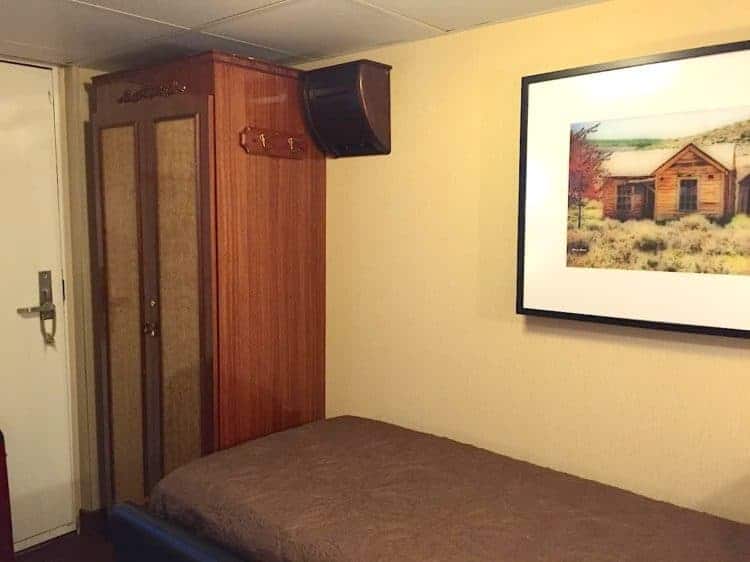 The two hooks on the armoire came in handy for hanging up my jacket and scarf. The armoire had a top shelf and about a dozen hangers. More were available upon request.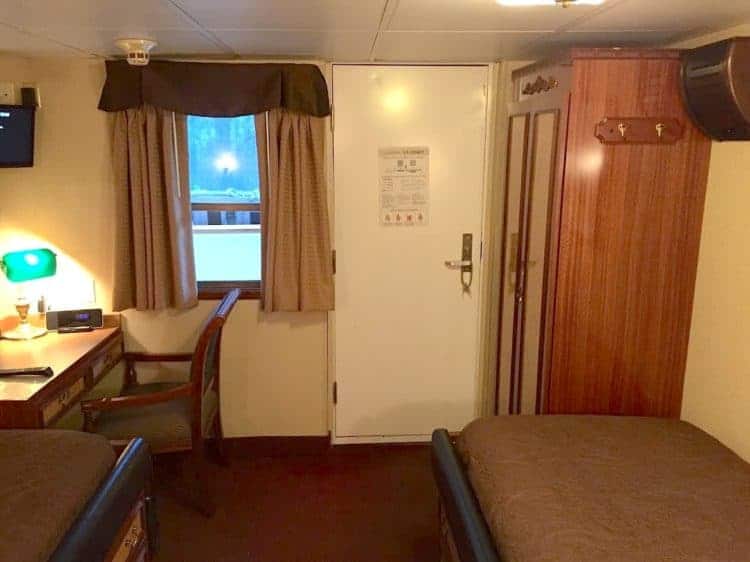 In lieu of dressers, large storage drawers were built into the bed frame. You can see the gold handle on the drawer on the left. All of the guests were seasoned travelers and traveling light was second nature. There was plenty of room to put things away and out of sight.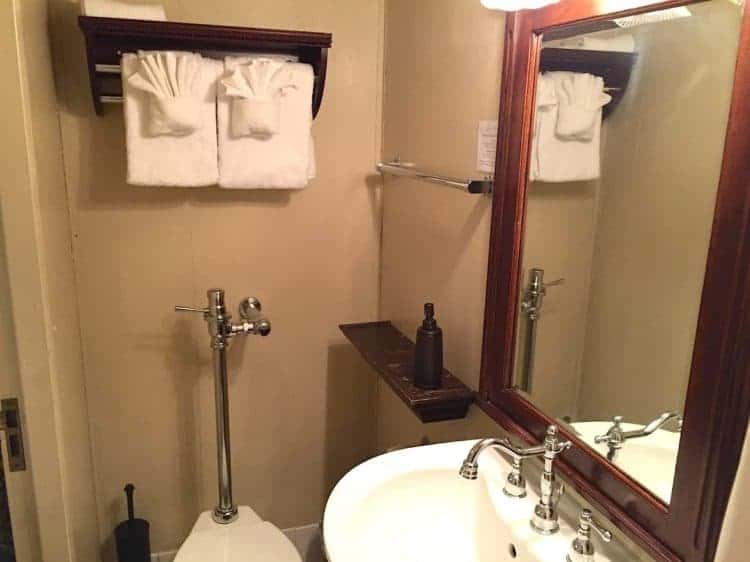 While not huge, the bathroom was furnished with just enough shelf space to put necessities. Water pressure was perfect and the sink was deep enough to avoid splashing over the edges.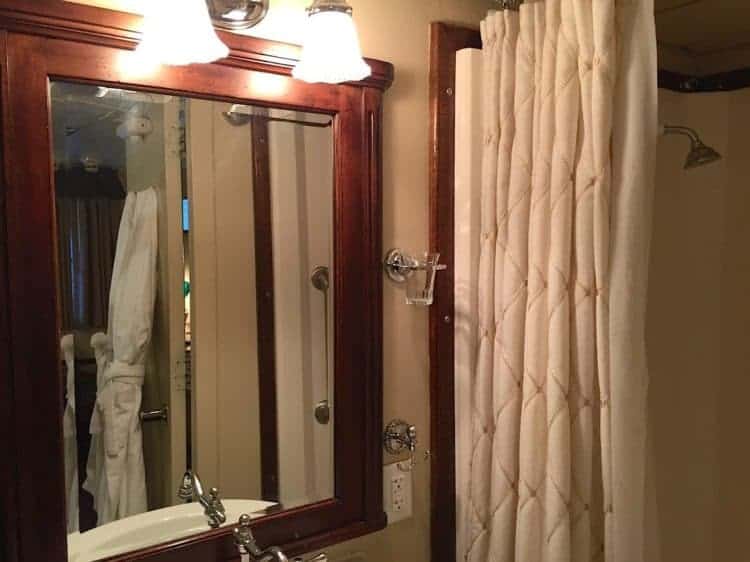 A fabric shower curtain added to the richness of the décor with additional dark wood bathroom fixtures and trim. Dual overhead lights were just bright enough to put on makeup, though I did go over to the window just to make sure I didn't put on too much! You can see in the mirror a reflection of the grab-bar for the shower.
Though there really wasn't much time to sit around and watch TV, there was good programming and reception plus complimentary DVDs to borrow.
I had hoped to spend a little more time in my cabin, but I really only was there to sleep and change clothes. I did my work at a table in the lounge but even that time was limited. On a small ship, people are just naturally more social and it was easier to meet and chat with people than to be diligent about work.
Unfortunately, the week too quickly passed. Leaving the ship was as easy as the boarding process. Our luggage was neatly in rows alongside Legacy so all we had to do was walk down the gangway, pull up the handle on our suitcase and walk back across the street to the reception lounge.
From there, passengers could board an airport motor coach, arrange a taxi or leave their luggage and walk through downtown while passing time til they had to leave.
I was to board the Amtrak Cascades train to Seattle mid-afternoon, so I lingered a little longer, used the wifi and enjoyed a coffee and snack before going to the train station.
Need more river cruise inspiration? Begin here:
I'm the editor and creator of CruiseMaven.com, a solo traveler cruising the world on waves and wheels, collecting recipes along the way.  I hope my articles and photos entertain, advise and inspire you to travel the world without flying.  Take a breath…stop for a local meal and a glass of wine along the way.