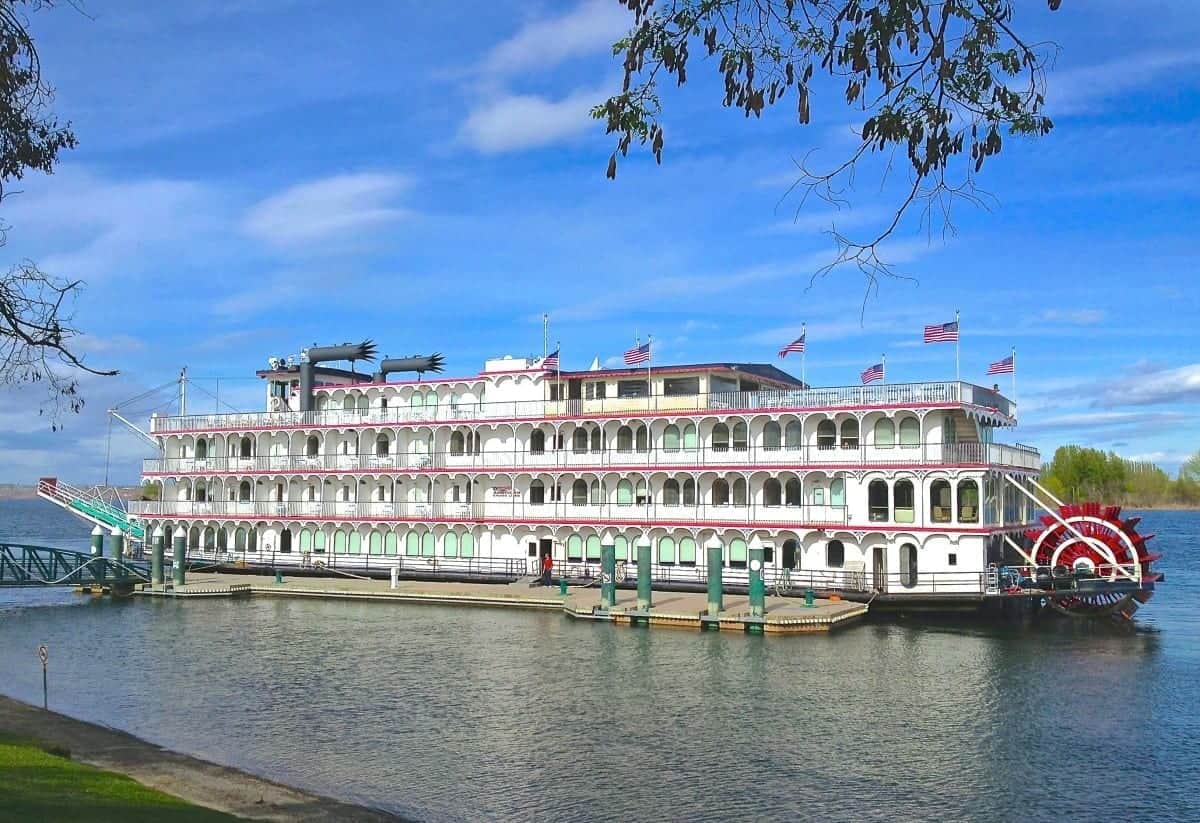 Explore the Pacific Northwest on a paddlewheeler.
After a little snooping, I found that American Cruise Lines has lowered the rates on the Queen of the West this summer and fall, making a cruise on the Columbia and Snake rivers very affordable. Great news for anyone who wants to experience some of America's most rugged, remote and unusual scenery, in cruising comfort.
Sounds good…but where exactly are the Columbia and Snake rivers? Located in the Pacific Northwest, the Columbia River flows from Columbia Lake, nestled high in Canada's Rocky Mountains in British Columbia. From there, the river twists and turns its way into Washington State and forms a natural border between Washington and Oregon. After a journey of 1,243 miles, the Columbia River reaches the Pacific Ocean just west Astoria, Oregon.
Much of this path is the same one followed by Lewis and Clark and their Corp of Discovery. The Columbia River's largest tributary, the cliff-lined Snake River, was created along the way. Now you know.
→Take a look at my photo tour from a Queen of the West cruise in 2014.←
Queen of the West was built in 1995 and extensively renovated in 2011. Among the extras added during the refit were several solo staterooms, a library and sitting area plus what everyone wants: balconies.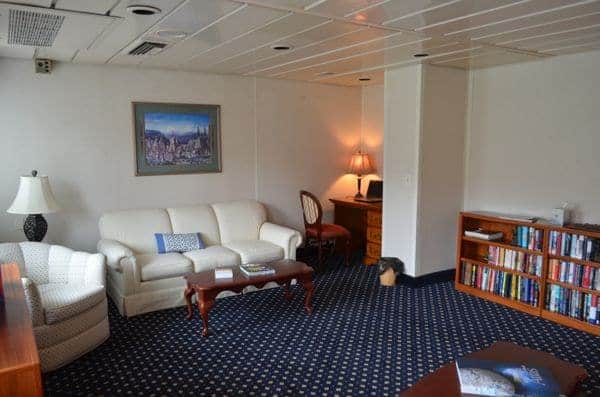 When launched in 1995 by Majestic America Line, the Queen of the West was the first paddlewheeler in nearly 80 years to offer overnight cruises on the Columbia River. Three special four-night "Highlights of the Columbia River" cruises are offered at the end of the 2016 season on Sept. 17, 21 and 25. Next season, Queen of the West will again offer these three special cruises on April 24, 28 and May 2, 2017. Prices for these "Highlight" cruises begin at only $1,975 per person.
American Cruise Lines recently added the slightly larger 150-passenger American Pride to their fleet. Built in 2012 and also cruising the Columbia and Snake Rivers, both paddlewheelers cruise 7-nights either east or west between Portland, Oregon and Clarkston, Washington.
Contact your travel agent or visit American Cruise Lines for more information.

I'm the editor and creator of CruiseMaven.com, a solo traveler cruising the world on waves and wheels, collecting recipes along the way.  I hope my articles and photos entertain, advise and inspire you to travel the world without flying.  Take a breath…stop for a local meal and a glass of wine along the way.