If the Beach Boys song, "Kokomo" jumps into your head, you're not alone. When Royal Caribbean announced it would start cruising from Bermuda and Bahamas, their 1988 hit starting playing in my brain.
But these Royal Caribbean cruises to Bermuda and the Bahamas won't set sail from a U.S. port this summer.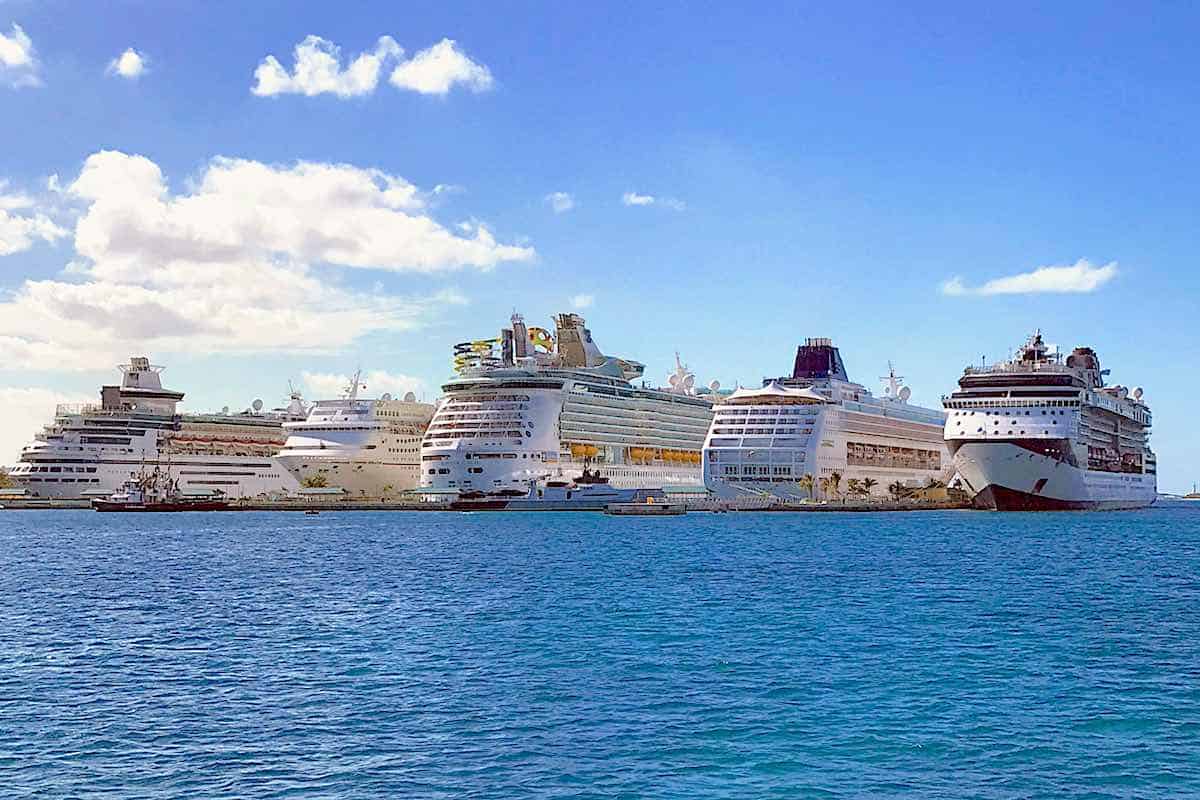 Royal Caribbean Restarts Cruises from Bermuda and Bahamas
In an effort to kickstart cruising and generate revenue, Royal Caribbean will restart cruises from nearby foreign ports. Bermuda and Nassau, Bahamas will soon see two Royal Caribbean ships move into their new, temporary, homeports.
For both foreign departures, passengers will have to follow each country's COVID-19 health and safety requirements. This includes a PCR test with negative results taken within a set time frame before arrival.
Passengers arriving into either country will need to take another PCR test upon arrival and fill out appropriate entry forms.
RELATED: Which Should You Have – Passport Book or Passport Card?
Where the Seven-Night Bahamas Cruises Will Go
For Adventure of the Seas, Royal Caribbean created seven-night cruises round-trip from Nassau, Bahamas. From there, the ship will spend two back-to-back days on Perfect Day at CocoCay, the cruise line's private island destination in The Bahamas. From there, Adventure of the Seas heads to nearby Grand Bahama Island and then over to Cozumel, Mexico.
Shore excursions in Grand Bahama and Cozumel will be available through Royal Caribbean. These small-group shore excursions are necessary if you want to go ashore. When on shore, the cruise line needs to keep everyone in a "bubble" so going ashore on your own is not allowed.
READ NEXT: Do you need a passport to cruise from the Bahamas?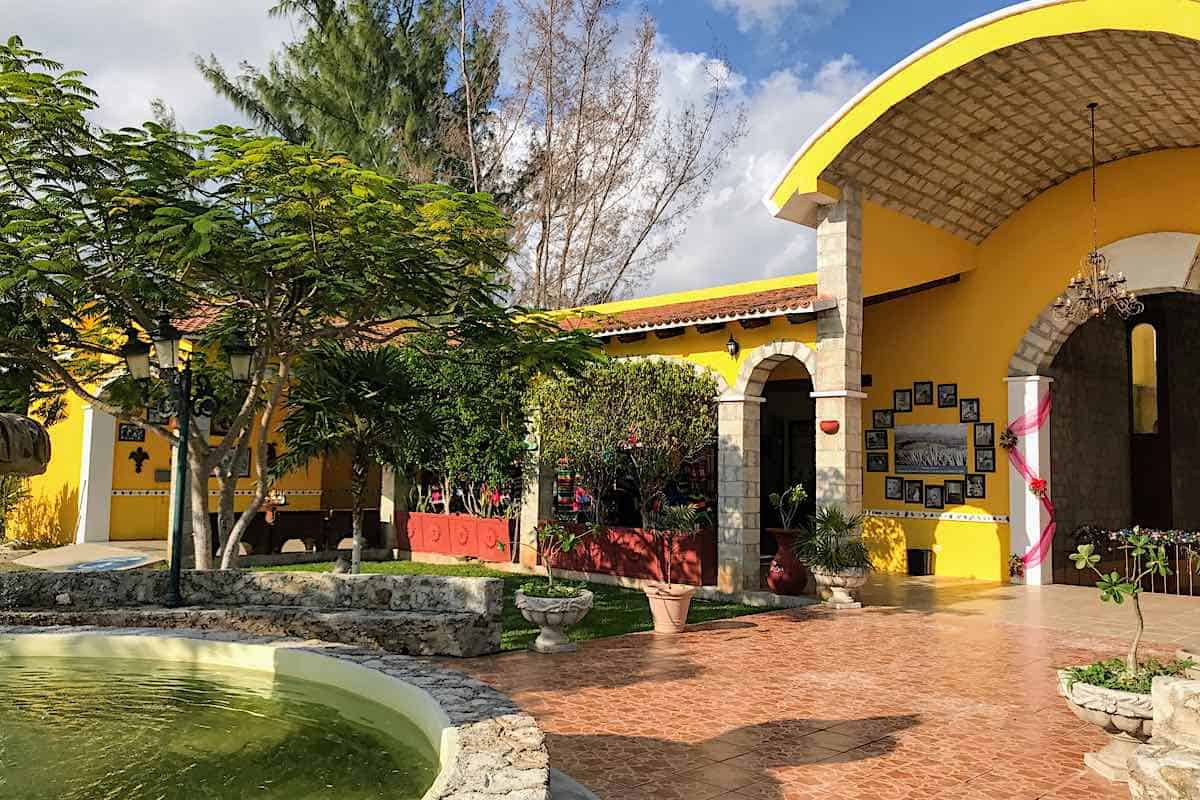 The first Bahamas cruise is scheduled to depart from Nassau on June 12 and continue through August, 2021.
"We are excited to get back to delivering memorable vacations in the Caribbean, gradually and safely. The vaccines are clearly a game changer for all of us, and with the number of vaccinations and their impact growing rapidly, we believe starting with cruises for vaccinated adult guests and crew is the right choice. As we move forward, we expect this requirement and other measures will inevitably evolve over time," said Michael Bayley, president and CEO, Royal Caribbean International.
Royal Caribbean Bermuda Cruises This Summer
Beginning June 26th and going through August, Royal Caribbean sends Vision of the Seas to its new homeport in Bermuda. The ship will dock at Bermuda's Royal Naval Dockyard. While this port is somewhat out of the way of say, Hamilton, or Bermuda's beautiful pink sand beaches, there's plenty to do where you'll dock.
A short walk from the ship is where you'll find stone buildings dating from the 1700s. Inside, are full-service restaurants, English pubs and local artists and arts and crafts stands.
Vision of the Seas will spend the first night of the weeklong cruise in port at Royal Naval Dockyard. This should give most people time to explore most of Bermuda, head to the beach, or eat/sip/shop.
From Bermuda, you'll have some time at sea as the ship sails to CocoCay to spend a full day. That's the only destination on this cruise, aside from the one overnight in Bermuda.
To Recap, Royal Caribbean Requirements to Cruise this Summer
As mentioned above, the requirements to cruise on either Adventure of the Seas from the Bahamas or Vision of the Seas from Bermuda, are clear. For both cruises, everyone 18 years and older needs to have completed their COVID-19 vaccinations. A negative PCR test needs to be done within 72-hours before sailing as well as another test upon arrival in either country.
Those under 18 years will need to show proof of a negative PCR test before boarding the ship.
As stated on Royal Caribbean's website, "If a certain threshold level of COVID-19 is detected onboard the ship during your voyage, the voyage will end immediately, the ship will return to the port of embarkation, and your subsequent travel, including your return home, may be restricted or delayed. Health and safety protocols, guest conduct rules, and regional travel restrictions vary by ship and destination, and are subject to change without notice."
This translates to be sure and purchase travel insurance that would cover a COVID-19 outbreak, to help insure your return home.
Stay tuned as more cruise lines homeport their ships outside of the U.S. but close enough for Americans to easily fly to the port to embark.
I'm the editor and creator of CruiseMaven.com, a solo traveler cruising the world on waves and wheels, collecting recipes along the way.  I hope my articles and photos entertain, advise and inspire you to travel the world without flying.  Take a breath…stop for a local meal and a glass of wine along the way.