With the Bahamas as the closest island vacation and cruise destination to the U.S., a common question is, "Do I need a passport to visit the Bahamas?"
The answer depends a lot on how you plan to go to the Bahamas. Arriving by airplane or cruise ship makes a difference.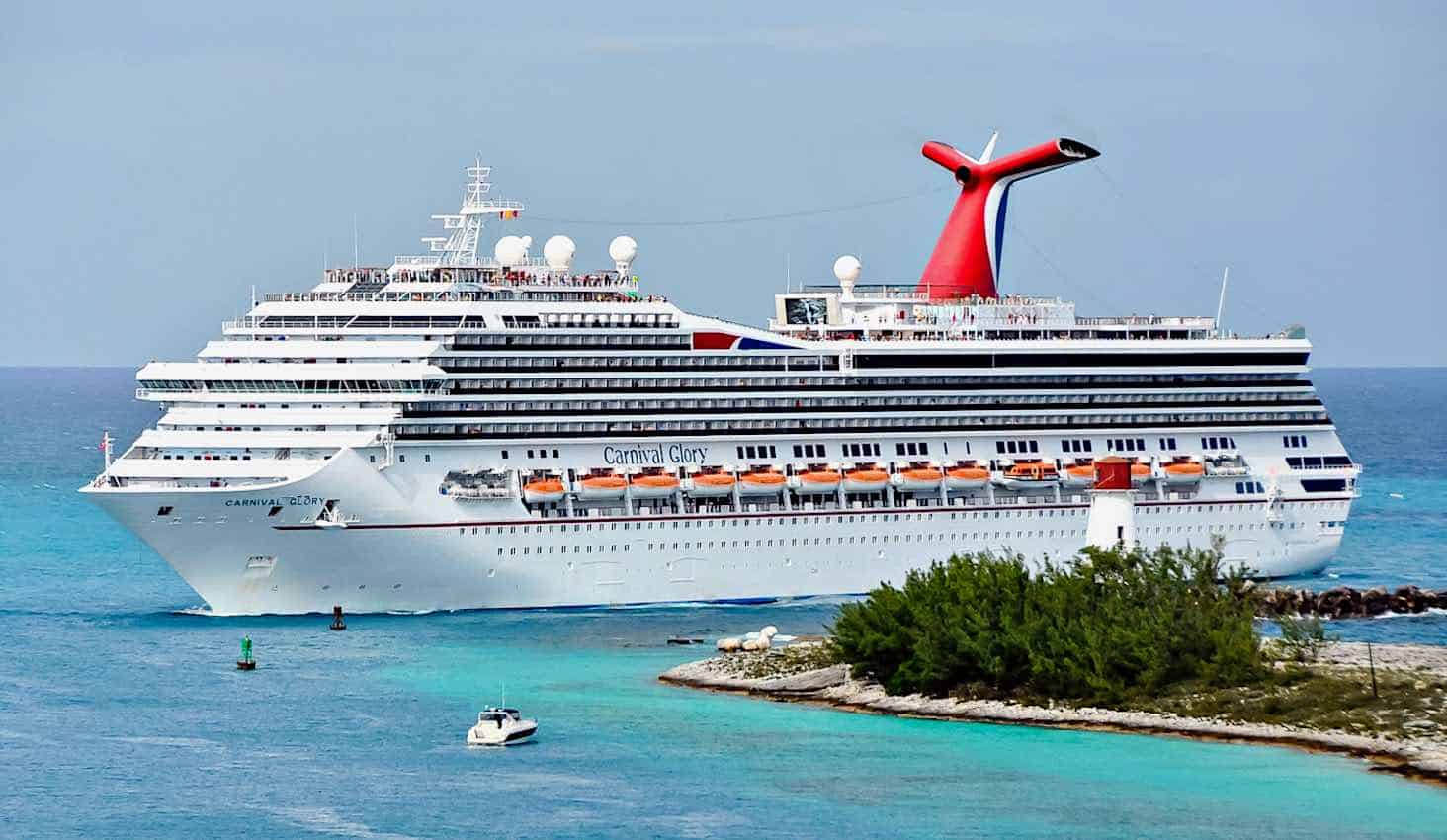 Do You Need a Passport to Fly to the Bahamas
To visit the Bahamas by plane, less than 200 miles from Miami, all U.S. citizens need a passport. And that means a passport book, not the less expensive passport card.
Also, it's important to keep in mind that passports are only valid for 10 years. Countries have rules about traveling with a passport book that's near the end of its validity.
For example, you should renew your passport sometime before six months until expiration, if you plan to travel with it. This is important because many countries will not allow you to enter if your passport has less than six months until it expires.
Or you could be turned away at the airport when you check-in to board your international flight. Don't let this sneak up on you. Be sure to always have at least six months more on your passport from the date that you plan to return to the U.S.
Do you Need a Passport to Cruise to the Bahamas
If you're on a cruise that departed from the U.S. and will visit Nassau or Freeport, Bahamas during your cruise and return to the U.S., you are permitted to travel with a passport card.
This is called a closed-loop cruise and requirements are more lenient.
If you don't have a passport book or passport card, you can also go on a closed-loop cruise with a U.S. government-issued photo ID like a driver's license, and an official birth certificate.
But that is probably the worst way to ensure a speedy return to the U.S. in case of an emergency. Here's why…
If a medical or personal emergency occurs that requires you to fly home from the Bahamas, or any foreign port for that matter, you will need a passport book. Again, it's because you are flying back to the U.S. and not returning by ship.
READ MORE: Should You Get the Cheaper Passport Card or a Passport Book?
What happens if you stay too long at the shops or Señor Frog's and miss your ship? You'll need to catch a plane to meet your ship at the next port. To do so you will need a passport book.
Do You Need a Passport to Cruise From the Bahamas
The simple answer is YES. Be aware that if your cruise originates in the Bahamas, from Nassau for example, you need a passport book.
Why? Because even though you are taking a cruise in the Bahamas, you are flying from the U.S. to go to the Bahamas to embark your ship.
If you plan to begin your cruise in the Bahamas or elsewhere in the Caribbean, you will need a passport book.
Visiting the Bahamas by Air or Cruise Ship
Understanding the ins and outs of international travel can be confusing, especially for un-seasoned travelers and cruisers. Even though the 700 islands in the Bahamas are so close to the U.S., it's still an international destination.
READ: How to go from Nassau Cruise Port to Atlantis on Paradise Island
Whether you arrive by plane to board a ship or stay for a week at a resort or just spend a day in Nassau or Freeport, all require specific documentation.
Conclusion: What You Need to Visit the Bahamas
Here's a summary of what official identification a U.S. citizen needs to fly to or cruise to/from the Bahamas.
Round-trip cruise from the U.S. to or including the Bahamas: A passport book, passport card or a government-issued photo ID and official Birth Certificate.
Flying from the U.S. to the Bahamas for a land-based vacation: A passport book is required, with at least six months until it expires.
Flying from the U.S. to the Bahamas to embark a cruise ship: Same as for a land vacation; a passport book is required.
Don't get turned away at the cruise terminal or airport gate for not having a current passport book. And if you have less than two blank pages in your passport book, you will need to renew it. The Bahamas Government requires two blank pages in a U.S. passport for their entry stamp.
I'm the editor and creator of CruiseMaven.com, a solo traveler cruising the world on waves and wheels, collecting recipes along the way.  I hope my articles and photos entertain, advise and inspire you to travel the world without flying.  Take a breath…stop for a local meal and a glass of wine along the way.