Victory Cruise Lines was founded by veteran cruise executive Bruce Nierenberg (Norwegian Caribbean Line and Premier Cruise Lines) in 2016. Then in January 2019, the fledgling cruise line was purchased by American Queen Steamboat Company. Shortly afterwards, Victory II was added…identical to Victory I.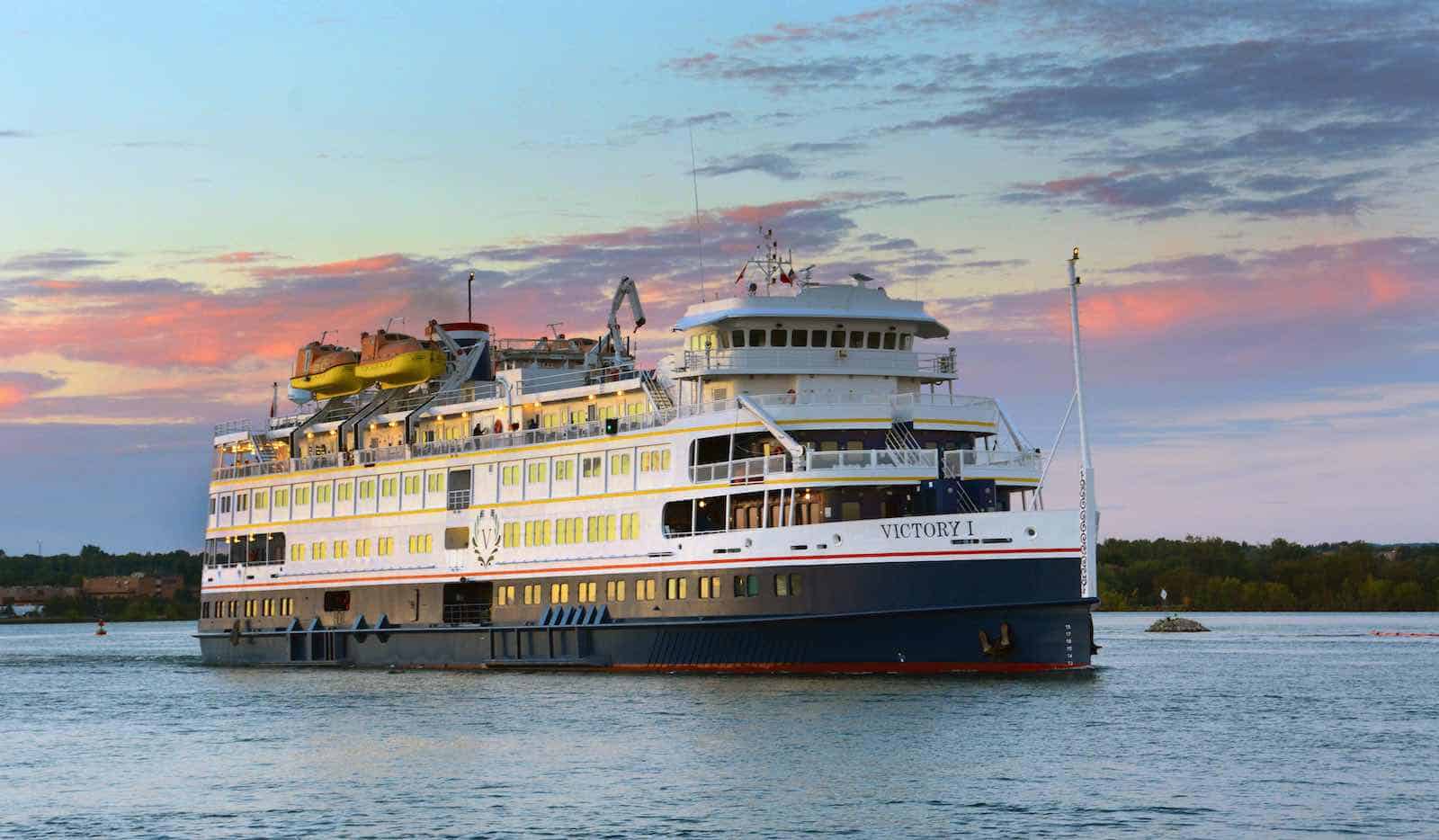 Ships: 2 – Victory I, Victory II, plus a third new ocean-going ship, Ocean Victory
How Many Passengers: 202 passengers
Personality: M/V Victory I and Victory II are intimate ships with a modern and spacious design that still honors maritime's past. Colors are calm and muted, and some spaces are furnished with rich, dark wood while others are light, white, and airy. Crew members are friendly and personable while always maintaining a keen attention to detail.
Fellow Passengers: The line offers unique itineraries that range from Great Lakes and the St. Lawrence River to S.E. United States. Usually these types of itineraries attract slightly older passengers that are well-traveled and in search of new experiences.
Cabins: Cabins are very spacious, light and airy, with a modern beach house feel that still maintains a refined elegance. They each include an armoire, chest of drawers, robe and slippers, LCD televisions, and premium bathroom amenities and bedding.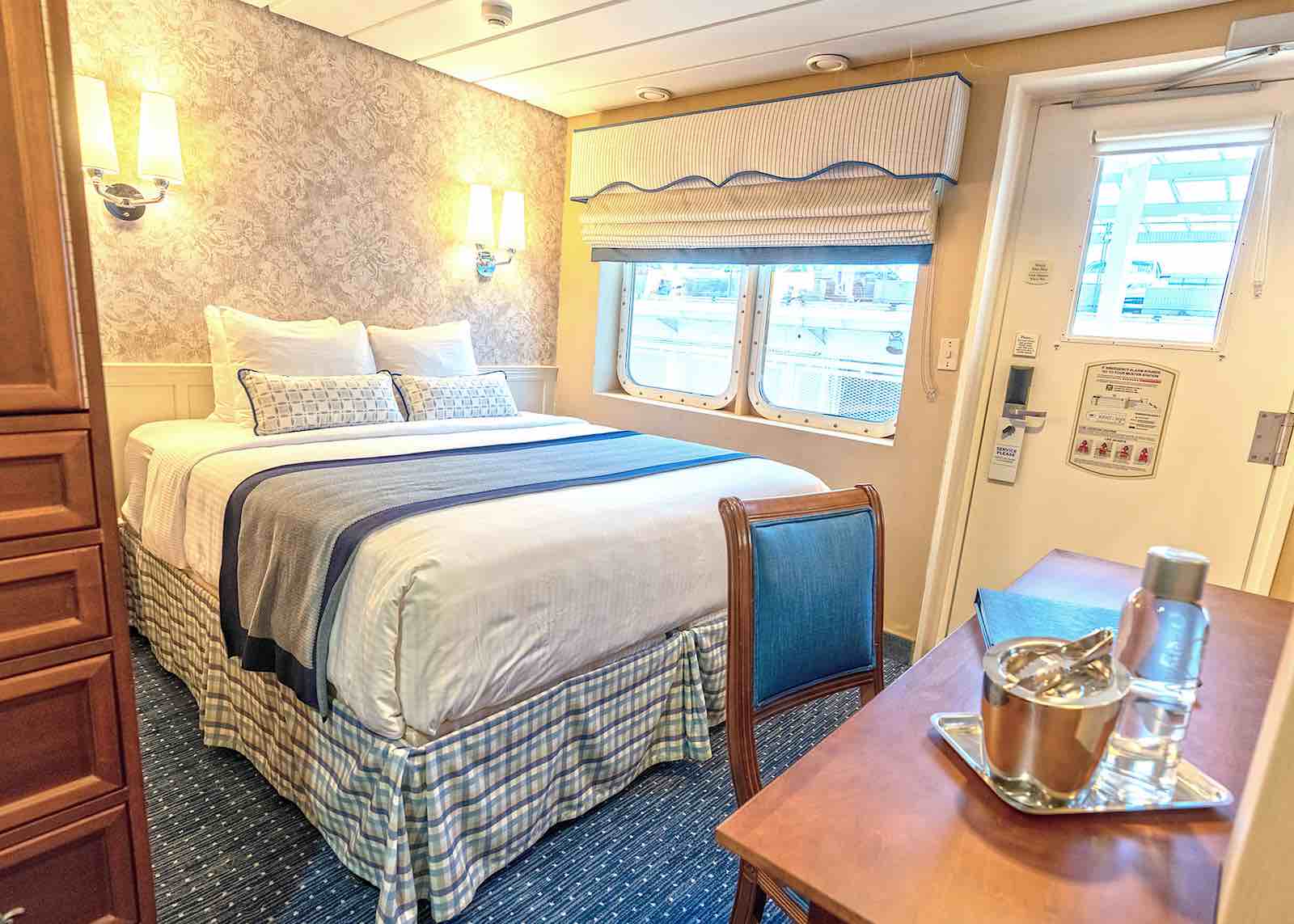 Dining Experience: The main dining rooms offers three meals a day, with a menu full of regionally-inspired dishes. There is also an open-air venue called Cliff Rock Bar & Grille, where guests can select fresh ingredients that are then cooked on 100% pure volcanic rock. Here, breakfast and lunch are buffets, and dinner is normal seating.
Amenities: Guests can indulge in the onboard salon and spa, as well as gather around the grand piano in one of the lounges for an old-fashioned sing-along, relax on the sun deck, enjoy live musicians, and listen to presentations by experts brought onboard that specialize in the areas that the cruise will visit. There is also free wifi in public areas.
Best For: Older couples, independent solo travelers, and anyone that wants a smaller ship cruising experience in the USA.
What's Included: Wine, beer, and non-premium alcohol, filtered water, daily cocktail hour, afternoon tea and a pre-cruise hotel stay.
Gratuities: Additional. $15 per person/day is added automatically to the onboard account, but additional gratuities can easily be added.
Where They Go: The Great Lakes/St. Lawrence River, Canada and New England, Southeast U.S.
READ NEXT: Victory II Cruise Review on a Canada/New England Cruise
Contributor: Sarah Bretz