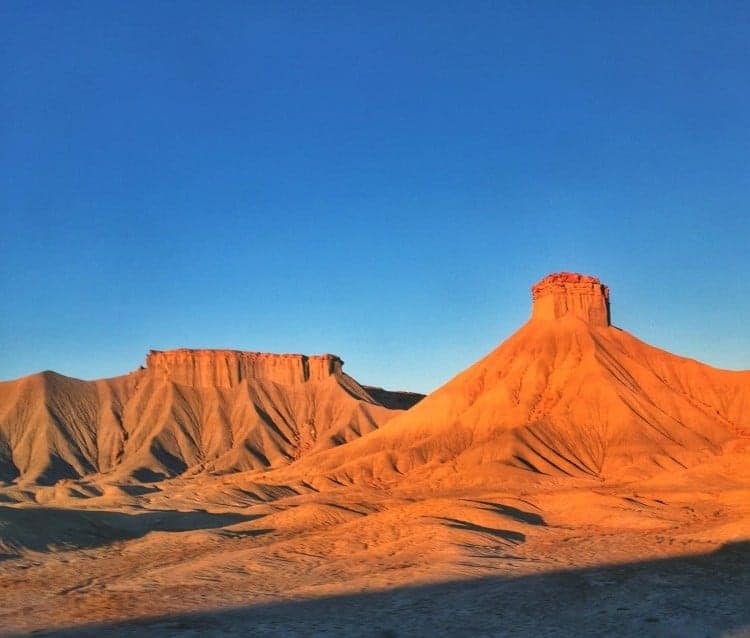 I'd been traveling by train for three days. Two nights from Chicago to Sacramento aboard the Amtrak California Zephyr and one night on the Coast Starlight to Portland, Oregon.
I arrived into Portland one day before my Un-Cruise Columbia River cruise. I knew I'd be tired. A nice, centrally located hotel convenient for a late afternoon walking tour around Portland was on my radar. I found the right hotel.
Westin Portland
The taxi ride from Portland's Union Station to the Westin Portland was at most 10 minutes. A doorman greeted me and without a line at the check-in desk, within minutes again, I was in my hotel room.
There's something really nice about checking in to a hotel before or in-between rush times. I was here at about 3:30pm.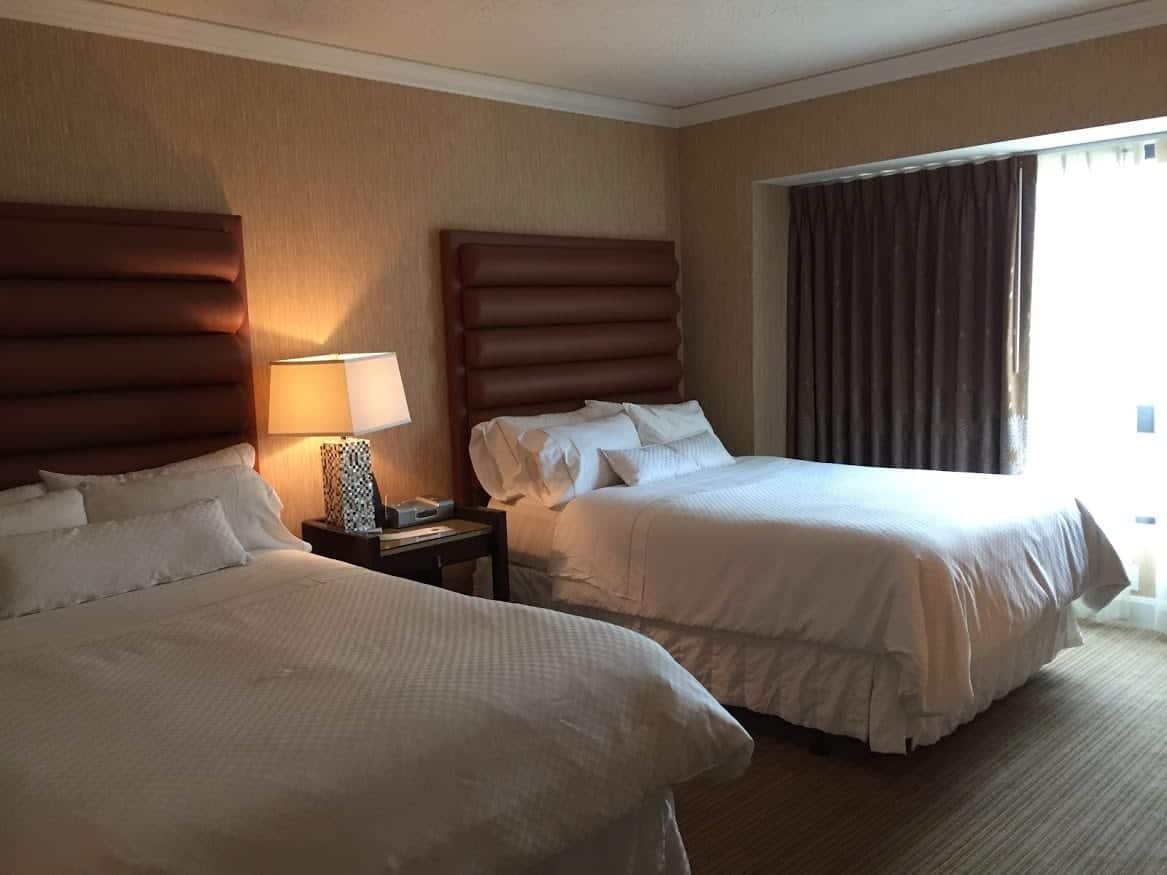 Room with two double beds, overlooking downtown, Pioneer Square and the shops on the street.
When I checked in, I noticed it was Happy Hour at the bar and a complimentary wine tasting was going on in the lobby. After a quick U-turn, it was back downstairs to the Library Bar for a wine and cider tasting.
On hand to greet Happy Hour folks were Westin Portland's Jeff Igou, Director of Revenue Management and Klint Kolbu, Director of Sales and Marketing .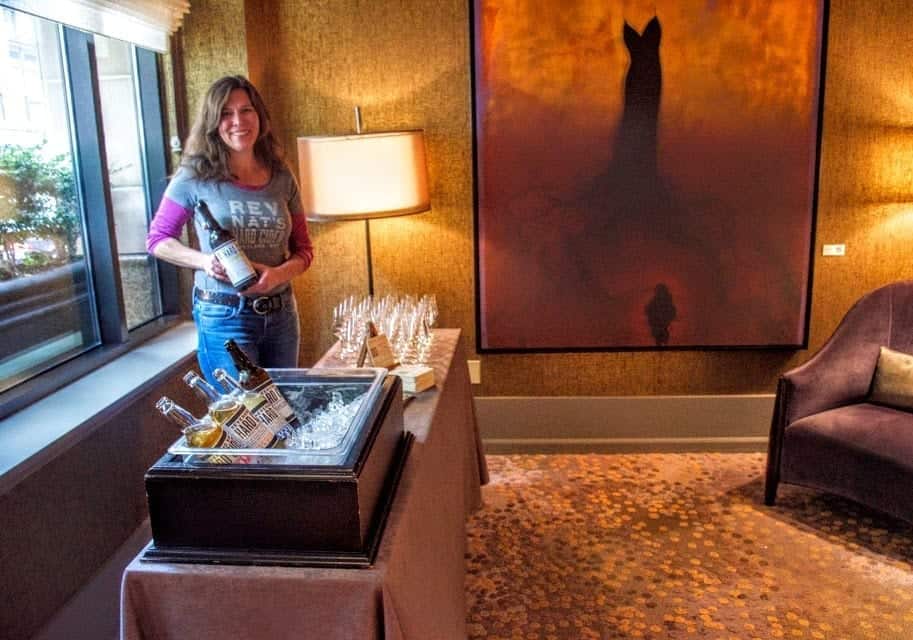 Much of what you'll taste and sip in Portland is regionally sourced and locally brewed. I arrived before the Friday night after-work crowd so I was able to browse and sip….and browse and sip.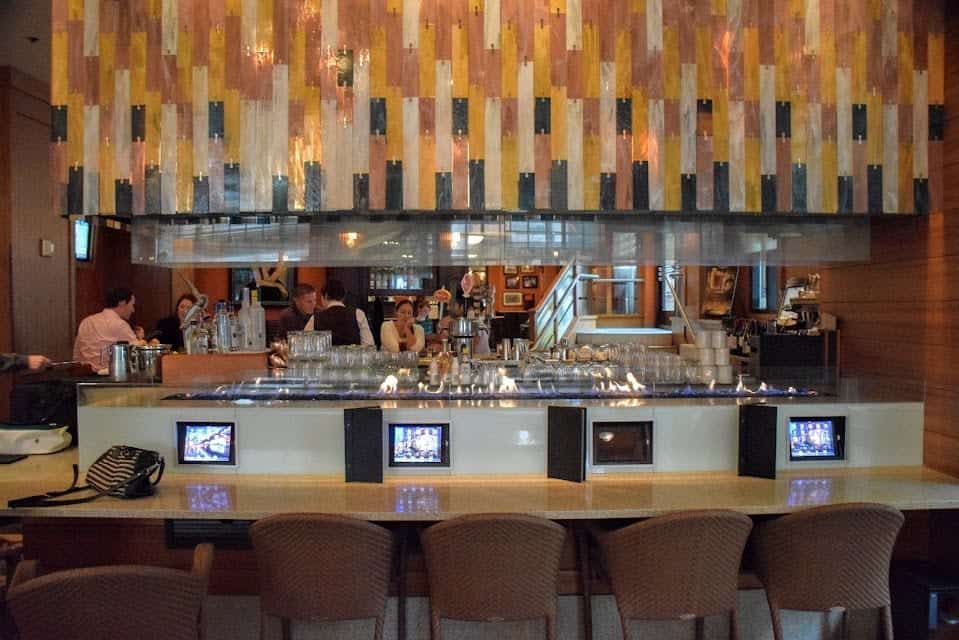 While it was still a little early for Happy Hour, I got a glimpse of this high-tech watering hole before it was too crowded to see it. Very cool.
The Neighborhood
After a quick meet and greet, my first taste of hard cider and walking directions in my hand, I made my way to Powell's Books. This massive, multistoried bookstore claims to be the largest independent new and used bookstore in the world.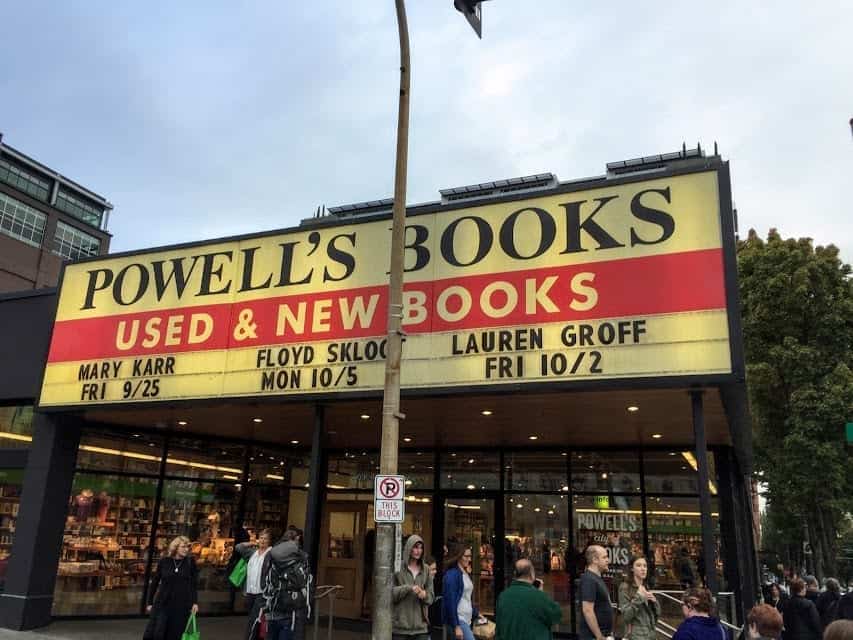 Another reason the Westin Portland is super convenient location? It's right across from a permanent array of dozens of food trucks selling all sorts of culinary concoctions from around the world. It was really a tough decision to choose my dinner.
I settled on a semi-spicy noodle dish and brought it back to the Westin. I love picnicking in my hotel room.
The Room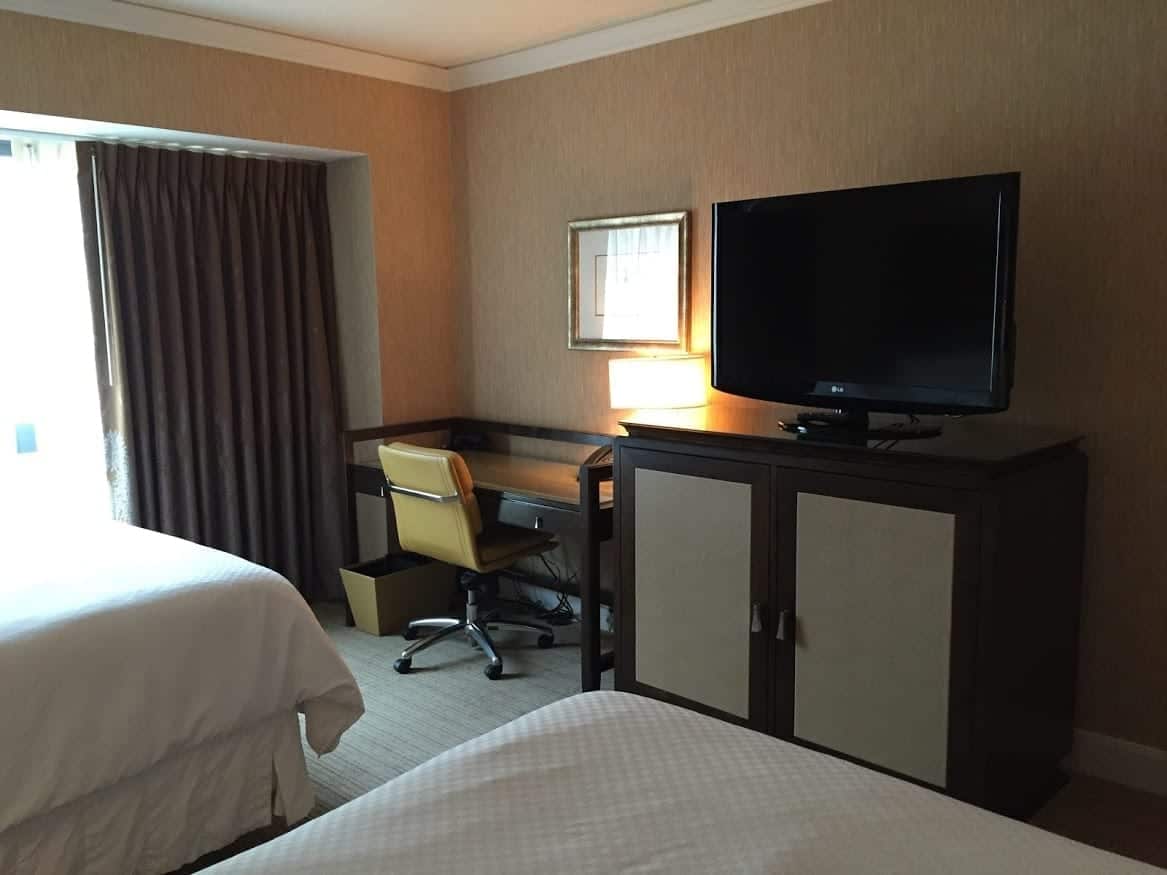 There's a huge desk and work area with plenty of natural lighting thanks to the wall of windows. Inside the cabinet under the TV is the mini-bar on one side and the coffee/tea station on the other side.
After three days on the train in my sleeper compartment, I was thrilled to have a super-sized, luxurious bathroom.
And a makeup mirror! Although you eventually figure out how to put on makeup on a moving train, it's nice to be stationary.
A wall-mounted thermostat with in-wall ventilation rather than a blowy window unit was much appreciated.
The Public Areas
Onsite restaurant is the Daily Grill.
I didn't have time to use it…but I did peek inside for a minute.
The Recommendation
Value for your dollar, I'd give this chic hotel two thumbs up. The staff, from front desk to the restaurant, goes all out to make you feel welcome. The Westin Portland is located downtown, in the middle of everything.
After a check of rates online, prices at the Westin Portland are reasonable and fit right in the middle of other downtown hotels.
The friendliness of the young staff, their knowledge of the local area and a small, boutique feel to the property all contributed to a nice stay. Location is great with plenty of nearby dining (restaurants and food trucks), local coffee shops and it's even a walkable distance to the riverfront. As for the iconic Union Station, with luggage…it's a very short taxi ride.
You can book directly through the hotel's reservation system and of course all of the online hotel booking sites. Would I stay here again? Absolutely. I wish I had been able to spend two more days at the Westin. More time to explore, relax, get some writing done and visit the food trucks!
If you're cruising from Seattle, think about spending either a pre- or post-cruise stay in Portland. Simply hop on the Amtrak Cascades train that runs between Portland and Seattle in just a few hours.
Although I was a guest at the Westin Portland, all opinions are my own. At no time was I expected to sugar-coat or gloss over anything that might be perceived as negative. Without hesitation, if I were to find myself in Portland for a few days, I'd stay again at the Westin Portland, credit card in hand.
Westin Portland
750 S.W. Alder Street
503-294-9000

I'm the editor and creator of CruiseMaven.com, a solo traveler cruising the world on waves and wheels, collecting recipes along the way.  I hope my articles and photos entertain, advise and inspire you to travel the world without flying.  Take a breath…stop for a local meal and a glass of wine along the way.