The mountainous Caribbean island of Jamaica is famous for its dense rain forests, lush waterfalls, wild and crazy bobsled rides and of course pulsating reggae. Your only decision is to choose which port to visit on your cruise to Jamaica. And with most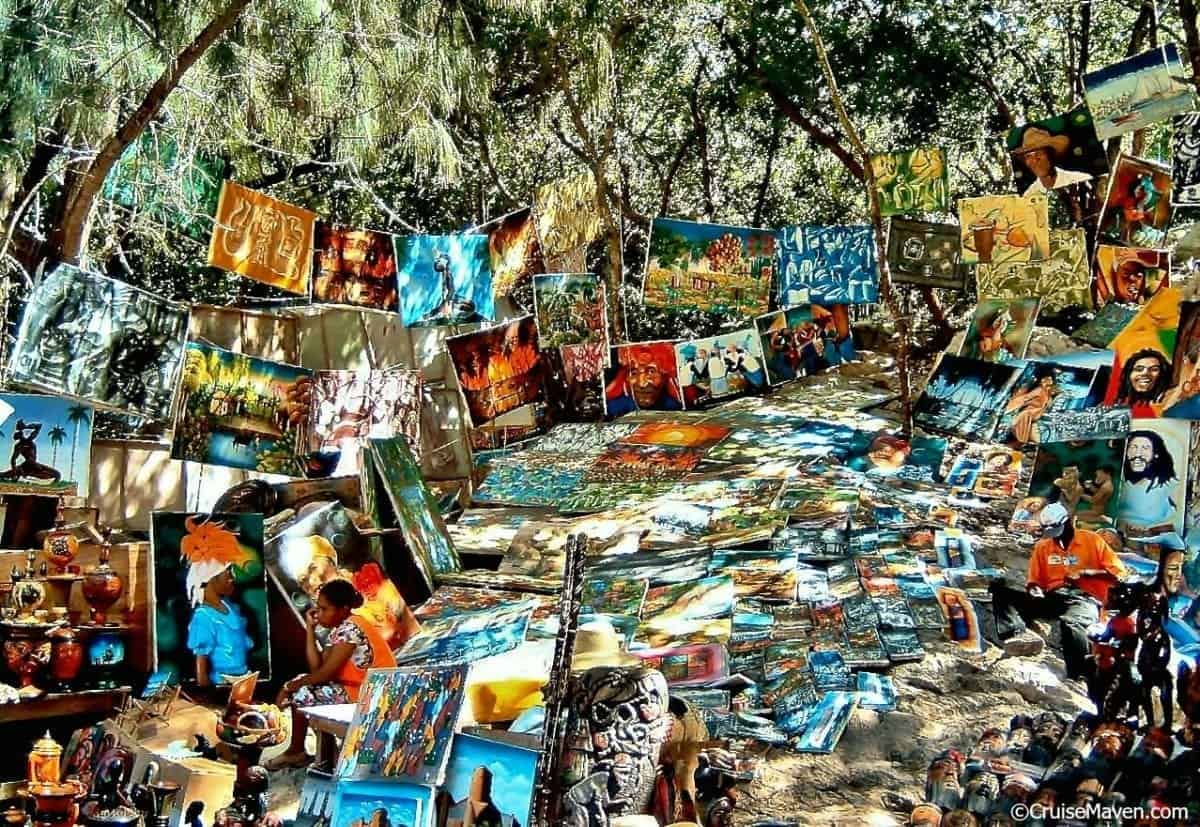 Jamaica runs on its own rhythm of music, food, its people and scenery.
A cruise to Jamaica includes one of three ports. Probably the most well-known to cruisers is Ocho Rios. Ocho, or Ochi as its called, is a relatively big city with easy access to Dunn's River Falls, the Craft Market and great shopping. Then there's historic Falmouth, a revitalized and cruise-friendly city/port thanks to the development and investment from Royal Caribbean.
Finally, there's famous Montego Bay, or Mo-Bay, as its called. The town is known for its laid-back atmosphere and the option to spend the day on a shore excursions to the glistening sugar-sand playground at Seven Mile Beach in Negril.
It seems like most cruises from Florida to Jamaica now have Falmouth on their itinerary. For me, a cruise to Jamaica means a day in Ocho Rios, my favorite port on the island.
A Cruise Day in Ocho Rios
There are as many activities to do on your cruise day in Ocho Rios as there are beaches. Your cruise line offers dozens of fun, entertaining, historic and tasty shore excursion to choose. There are also independent shore excursion operators that you can find online.
Sign up for a breathtaking zip-line ride and glide above the rain forest canopy. Form a human chain and climb to the top of Dunn's River Falls. A short walk from the port is Island Village, a shopping, dining and entertainment complex with Jimmy Buffet's iconic beachfront Margaritaville. Tucked behind Margaritaville is a small local restaurant owned by my friend, Lobster Dave.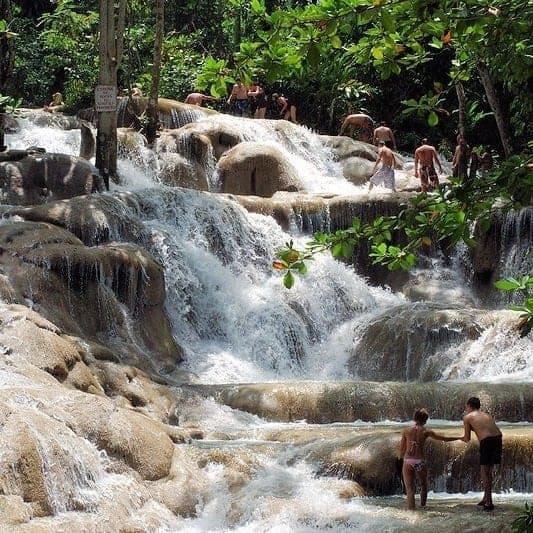 Those interested in serious shopping in Ocho Rios can head over to the two-story, open air Taj Mahal shopping mall. Many shore excursions include a stop at Taj Mahal for a last minute spree to purchase duty-free liquor and fine jewelry and gemstones. Resist the temptation to buy Cuban cigars. Passengers still cannot bring these into the U.S.
Montego Bay
Not as popular a destination on cruises from Florida to Jamaica, Montego Bay is the easiest port of call to get to Negril Beach. Walk for miles (seven of them to be exact!) along the soft, warm sand and take time to float in the languid Caribbean Sea. However, it's a good one-hour drive from Montego Bay and best visited with a pre-arranged shore excursion.
A bit of the paranormal is said to haunt nearby Rose Hall Plantation. Tour the two hundred year old Great House, built for Annie Palmer in 1770. She became known as the White Witch after word got out that she was into all sorts of witchcraft and perhaps murdered one or more of her unfortunate husbands.
Shop til you drop at Montego Freeport, a shopping area located near the pier. Beautiful hand-made art is for sale at the Old Fort Craft Market, in the heart of Mo-Bay.
Falmouth
Royal Caribbean invested millions of dollars into the redevelopment of the old Falmouth Port. Almost Disney-esque in appearance, this old "new" port of call is located between Ocho Rios and Montego Bay. Due to its newfound fame, Falmouth offers many of the same shore excursions as Ocho Rios and Montego Bay.
Located right as you step off of your ship, this cruise ship center and mall is home to many of the same designer jewelry and watch stores as you'll find on other Caribbean islands. Historic buildings dating back to the nineteenth-century reflect the Georgian architecture of that period and have been restored to their original facade, offering more shopping venues and housing government offices.
Something very unique to experience is Jamaica's Meet the People Program. Begun in 1968 by Jamaica Tourist Board (JTB), the Meet the People Program enables visitors to explore the culture of this vibrant Caribbean island.
Have lunch at a family's home, go to a local market, sample the island's Blue Mountain coffee and learn about your temporary guide's life and living on Jamaica. There's no cost to participate; it's complimentary. Simply contact the Jamaica Tourist Board.
Cruises to Jamaica, part of a western Caribbean cruise itinerary, are offered year-round by all of the major cruise lines. While all three ports have many similar sightseeing opportunities, they all have a distinctive flair and flavor, a mélange of cultures that create this very unique island.

I'm the editor and creator of CruiseMaven.com, a solo traveler cruising the world on waves and wheels, collecting recipes along the way.  I hope my articles and photos entertain, advise and inspire you to travel the world without flying.  Take a breath…stop for a local meal and a glass of wine along the way.