On Monday, Norwegian Cruise Line Holdings sent a request to the Centers for Disease Control and Prevention (CDC) to begin sailing in July. The cruising restart would apply to all three cruise lines in the NCLH family; Norwegian Cruise Line, Oceania Cruises and Regent Seven Seas.
The cruise line operator stated in the letter that it would require mandatory COVID-19 vaccinations for all guests and crew on all three cruise lines.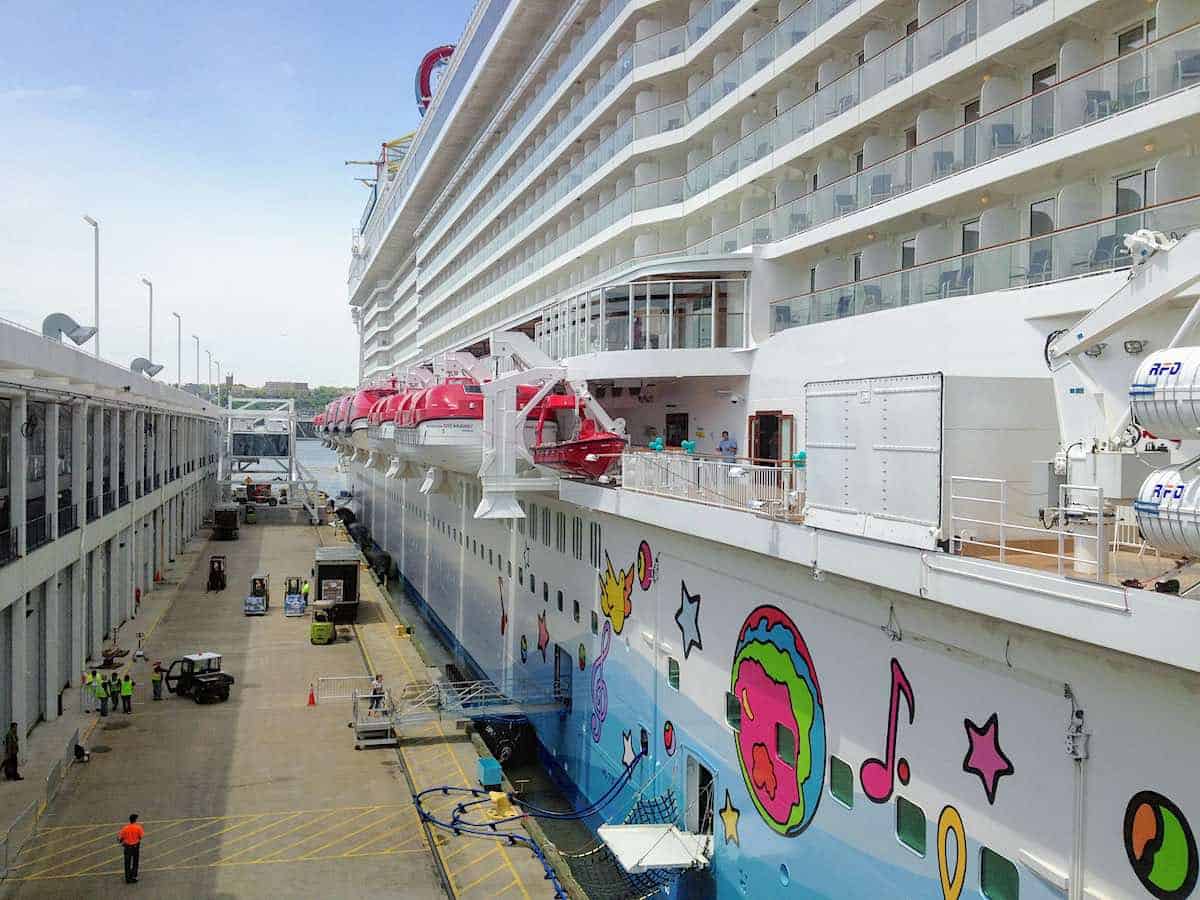 Norwegian Cruise Line Plan to Start Cruises in July
The cruise line's latest announcement came just a few days after the CDC issued an update to their previous Conditional Sailing Order from late 2020. In the CDC's update, mandatory vaccinations to sail were not required but vaccines were recommended for all passengers.
Norwegian Cruise Line Holdings submitted its plan to the CDC to resume cruise operations from U.S. ports in July with a carefully outlined list of health and safety requirements it would fulfill.
The plan submitted to the CDC stresses that it follows the CDC's recent guidance that international travel is now safe for those fully vaccinated against COVID-19. Based on that guidance, the cruise line operator stated that it is safe to resume cruise ship travel and requests a July restart.
RELATED: Norwegian Adds Longer Cruises in 2022-2023
Frank Del Rio, president and chief executive officer of Norwegian Cruise Line Holdings Ltd, stated in the letter to the CDC, "We congratulate the CDC on the steps it has taken to further open travel for vaccinated Americans. Norwegian Cruise Line Holdings shares the CDC's view that vaccinations are the primary vehicle for Americans to get back to their everyday lives."
He continued, "We believe that through a combination of 100% mandatory vaccinations for guests and crew and science-backed public health measures as developed by the Healthy Sail Panel…we can create a safe, 'bubble-like' environment for guests and crew."
Norwegian Cruise Line Holdings Plan Includes
Requiring all guests embarking from a U.S. port and/or disembarking at a U.S. port to provide proof full COVID-19 vaccination completed no less than two weeks prior to their departure date
All crew will be fully vaccinated with an approved COVID-19 vaccine at least two weeks prior boarding their assigned ships
COVID-19 testing of guests and crew
A request to begin cruising on or about July 4, 2021.
That ships will begin cruising at 60% reduced capacity and slowly increase the amount of passengers departing from U.S. ports by 20% every 30 days
Norwegian Cruise Line Holdings will follow those requirements until the CDC can establish more lenient protocols. The cruise operator has published its Health and Safety program on its website.
Cruises Operating in Foreign Ports
Part of Norwegian's logic behind a July restart was related to the fact that there have been over 400,000 passengers taking cruises from foreign ports over the last few months and the reported cases of COVID-19 have been minimal.
When there was a confirmed case, the passenger(s) were isolated and quarantined until they were able to leave the ship. This all was possible even before vaccinations became so widespread around the world.
In the meantime to generate revenue, several other cruise lines include Royal Caribbean, Celebrity and Crystal Cruises are moving a handful of ships to homeport outside U.S. waters. Close to home cruise departures this summer available for U.S. citizens will be available from the Bahamas, Bermuda, and St. Maarten.
However, those who chose to cruise from these ports are still required to abide by each country's COVID-19 protocols as well as when returning to the U.S. by air.

I'm the editor and creator of CruiseMaven.com, a solo traveler cruising the world on waves and wheels, collecting recipes along the way.  I hope my articles and photos entertain, advise and inspire you to travel the world without flying.  Take a breath…stop for a local meal and a glass of wine along the way.