It's a wrap. A year of crazy busy wonderful solo travel is over. Plans for "Big Trip 2011" began in earnest towards the end of 2010. In my world, a trip to Europe means two transatlantic crossings (one of which is my annual Cunard Queen Mary 2 cruise) and more ships, trains, taxis and buses. Well, this time there was only one bus.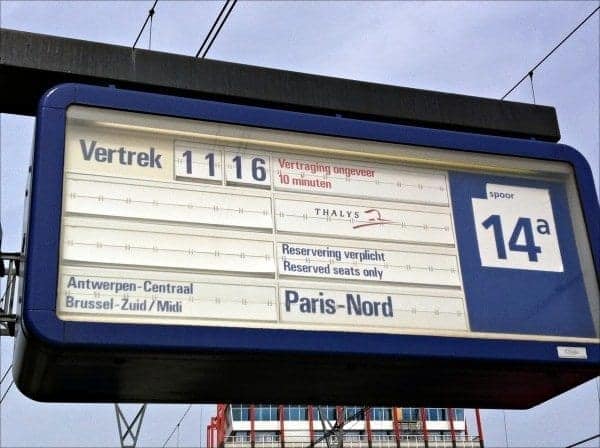 It took months of complicated planning to figure out how to get from points A to B, arrange precise schedules (almost like dominoes, if one connection is missed then an entire segment is delayed) and confirm reservations. Despite my best efforts, there were the unforeseen, inevitable on-the-spot changes. Looking back, these blood-pressure-raising glitches truly enhanced my experiences.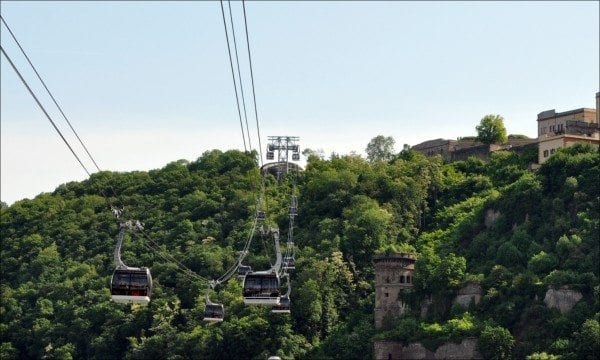 My idea of flying.
To complicate matters, I don't fly and haven't been on a plane since 1995. I travel only by ship (ocean cruise or river cruise), train, bus or taxi. Maybe without knowing it, I was an early proponent of "Slow Travel." The decision to not fly happened for no apparent reason other than my dreaded fear of flying.
My new BFFs; Artur, the Hotel Manager and Kate the Cruise Manager for the AmaLegro.
The best things about traveling slow and traveling solo? The people you meet along the way. Even if you don't stay in touch, they've still touched your life. And the ability to begin your journey the minute you set foot on the first mode of surface transport.
By my best calculations, here's how it all played out:
Days spent on the water: 60
Non-US Cities visited: 35
Countries: 10
USA states: 10
Trains: 6
Islands: 6
Ships: 5
Taxis: 3
Rivers: 4
Buses: 1
Breaking it down to the bare details…
Cities visited in 2011: Luxembourg City, Remich, Trier, Bernkastle, Cochem, Koblenz, Rudesheim, Mainz, Frankfurt, Miltenberg, Wertheim, Freudenberg, Wurzberg, Bamberg, Nuremberg, Regensburg, Passau, Linz, Melk, Vienna, Bratislava, Budapest, Durnstein, Roth, Schweinfurt, Paris, London, Amsterdam, Brussels, San Pedro (Ponta Delgada-Azores), Lisbon, Zeebrugge, Southampton, Tampa, St. Simons Island and Chicago.
Countries visited: Portugal, Belgium, Netherlands, Luxembourg, Germany, Austria, Slovakia, Hungary, England and France. Not as many as last year, but not bad, either.
Islands visited: Jamaica, St. Maarten/St. Martin, Puerto Rico, Grand Turk, Nassau and a private island in the Bahamas. Bleak year for Caribbean cruising.
Rivers: Mosel, Rhine, Main and Danube.
Trains: Amsterdam to Brussels, Brussels to Luxembourg, Cochem to Trier, Trier to Paris, Paris to London (Eurostar), New York to Orlando (Silver Meteor.)
Ships: In order of appearance; NCL Norwegian Sun (14 nights), Amawaterways Amalegro (27 nights), Cunard Queen Mary 2 (7 nights), Celebrity Millennium (4 nights) and Holland America Nieuw Amsterdam(7 nights.)
Buses: Only one, the motorcoach supplied by Cunard for the Eurostar passengers to get from London to Southampton.
US States: New York, New Jersey, Delaware, District of Columbia, North Carolina, South Carolina, Virginia, Indiana, Illinois, Tennessee and Georgia.
Biggest Glitch: I was supposed to board the Queen Mary 2 in Hamburg for a June 1 transatlantic cruise to the States. Delayed locks on the Mosel River forced me remain on the AmaLegro until June 1 and "jump" ship somewhere in Germany. If I missed the Queen Mary 2, it would be two more weeks until the cruise ship returned from New York.
Off the river ship with my luggage, I hopped into a pre-arranged taxi and we headed out for a thirty minute taxi ride to Cochem, the nearest city with a train station. I checked into a small hotel across the river from the bustling main promenade.
City map in hand, I made my way back over the bridge, boarded a local bus and headed up the steep hill to the beautifully restored 1,100 year old Reichsburg Castle. After the guided tour, I meandered down the hill to the town square and ended the day with a very nice dinner at a local restaurant. As the sun set behind the hills, gold paint on the castle turret caught the last of the sun's rays. Reflected so brightly onto the Mosel, sunglasses were necessary in order to dine al fresco. Unplanned and unforgettable.
The next day would mean a day of travel timed as precise as a Swiss watch. The roughest part was navigating onto the three trains from Cochem to Paris in the span of eight hours. The upside was that I had an unexpected eighteen hours to spend in Cochem and even a one-night stay in Paris. Actually it was only fourteen hours in Paris but, it was still Paris.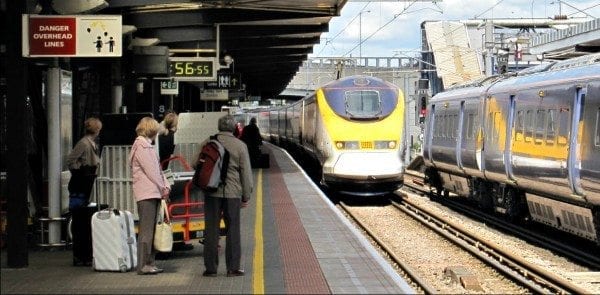 Early the next morning, I boarded the Eurostar for the 220 mph, ear-popping ride under the Channel to London. Then onto Southampton, the Queen Mary 2 and home.
So that's it…how I spent my my summer vacation 2011 year in travel. I hope you have a suitcase full of wonderful travel memories from the past year, too.
My European travel plans for 2012 are still unfolding. It's been awhile, so I'd also like to return to some of the less-visited Caribbean islands. Not to mention S.E. Asia. OH…and plan a world cruise for 2013.
I'm the editor and creator of CruiseMaven.com, a solo traveler cruising the world on waves and wheels, collecting recipes along the way.  I hope my articles and photos entertain, advise and inspire you to travel the world without flying.  Take a breath…stop for a local meal and a glass of wine along the way.