When it comes time to choose which Mediterranean cruise itinerary to book, a little research can go a long way.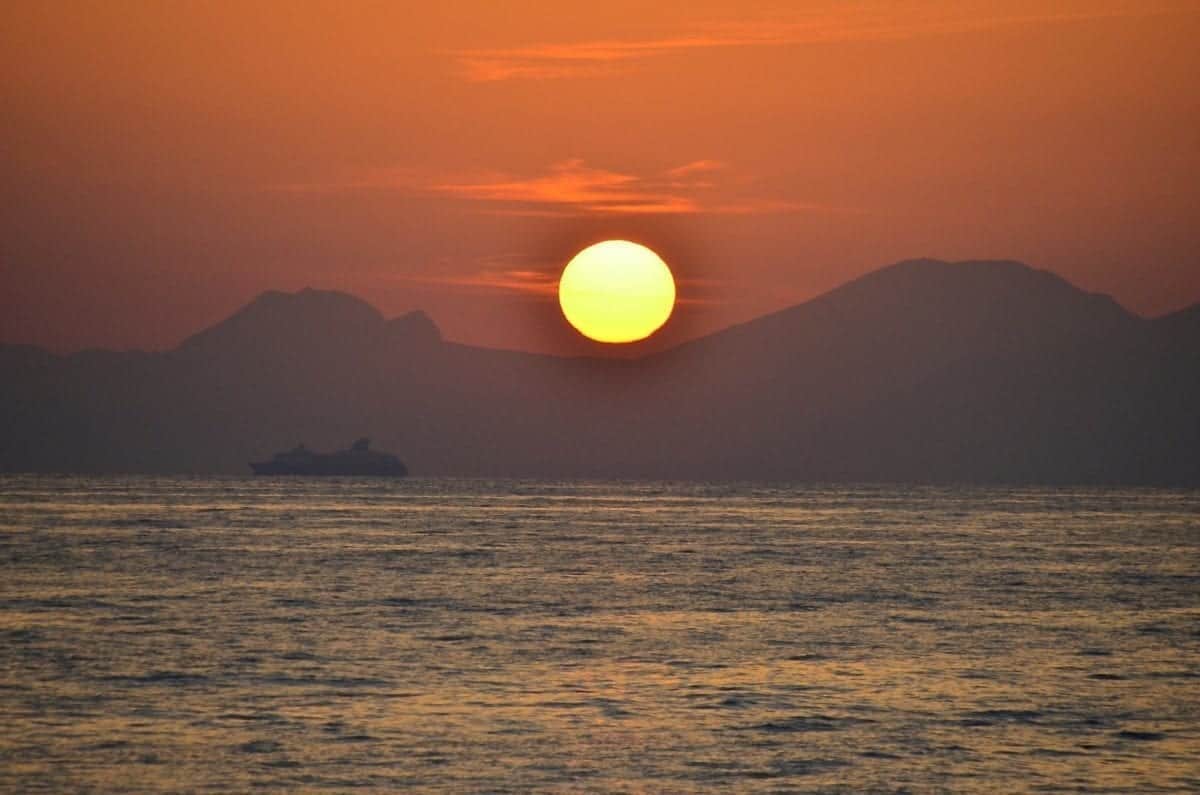 Three Mediterranean cruise regions explained.

Beauty, history, culture and of course, the food. A Mediterranean cruise offers something to appeal to everyone. Deciding which of the three main Mediterranean cruise regions to explore takes a bit of due diligence to know the differences of each one. If you only have time for a 7-night cruise, it's even more important to know how to choose your itinerary.
Mediterranean Cruises in a nutshell.
Start with knowing the area. Europe, not including the Baltic region or the UK (those areas are included in many Northern Europe cruises), is comprised of three areas. Cruise lines divide these into Eastern Mediterranean, Western Mediterranean and Southern Mediterranean itineraries.
Start at the top of the Mediterranean coast from Barcelona. Ships hug the coast and head south to ports on the ritzy French Riviera. Here, you can stroll with the beautiful people along the sandy beaches in Cannes, St. Tropez and Nice.
Choose a Mediterranean cruise that heads further south is like stepping into the Mr. Peabody's Wayback Machine. You can visit the once-thriving city of Pompeii (buried by an eruption from Mount Vesuvia in the year 79,) toss a coin in Rome's famed Trevi Fountain and visit ancient Ephesus in Turkey, dating back to 1500 BCE. and of great historic significance to Christianity.
The Mediterranean Sea itself is so expansive, it can claim neighborhood bragging rights that encompass the Adriatic Sea, Aegean Sea, Balearic Sea, Tyrrhenian Sea, Ionian Sea, Ligurian Sea and the Sea of Crete. Wow. Cruise ships can even enter the Black Sea through the Bosphorus Straights of Turkey and set out for ports in Romania, Bulgaria and others that dot the immense Black Sea, to the Ukraine.
Eastern Mediterranean
If you long to visit Venice, the Greek Islands or bargain at the Grand Bazaar in Istanbul, an Eastern Mediterranean cruise is a best choice. Cruises in this region may overlap with a few ports included on western or southern itineraries and can vary from seven to fourteen days or more in length.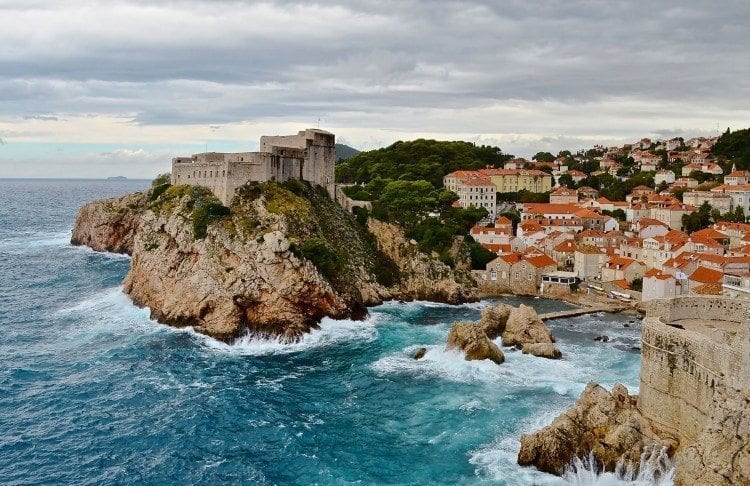 The shorter cruises often depart from Istanbul or Piraeus (the port for Athens) and visit mainly Greek Islands and two or three Turkish ports, such as Izmir, Ephesus and Antalya. Longer cruises may set out from Venice and stop at ports like Dubrovnik on the Adriatic en route to the Med or from Rome for one-way and round-trip voyages to Greece, Turkey and even Israel and Egypt.
Western Mediterranean
Voyages in the Western Med follow the European coastline from Gibraltar and Barcelona in the north and continue southeast toward Marseille, Monaco and onto Civitavecchia, the port for Rome. A very popular itinerary, there are dozens of Western Mediterranean from which to choose.
Islands in the Western Med are plentiful, like Mallorca, Corsica and Lipari, and fly the colorful flags of Spain, France and Italy. The beautiful, tiny and independent island of Malta is well worth a visit for its ancient and historic importance in this region.
Choose a longer Mediterranean cruise and it might follow around Italy's boot and then north into the Adriatic Sea and up to Venice. En route to Venice, ports in the Adriatic can include those in the Eastern European countries of Croatia, Slovenia and Slovakia, to name a few.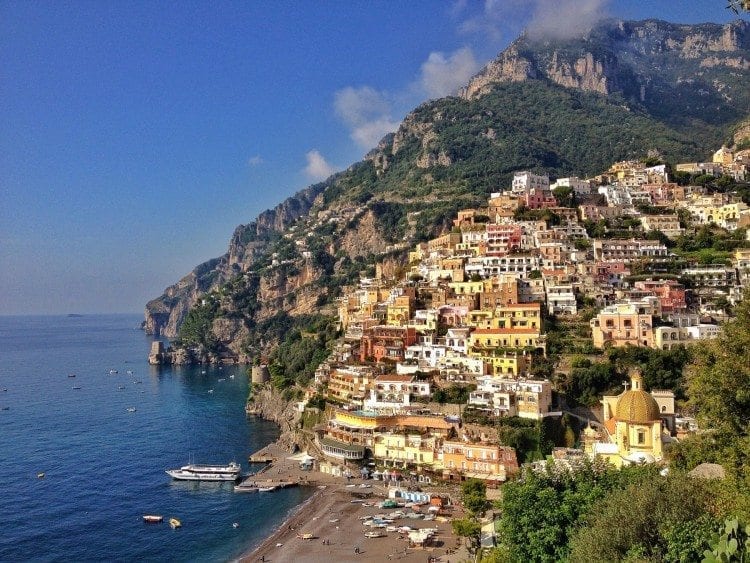 Southern Mediterranean
Distant ports of Egypt, Israel and North Africa are located on the far-reaches of the Mediterranean Sea. Cruises to these destinations usually begin in Rome, Istanbul or Piraeus (Athens) vary in length from seven to fourteen days.
The ports of Alexandria and Port Said lead to Cairo and from there, guests can purchase flight-seeing tours to the Valley of the Kings in Luxor. Sometimes cruise lines combine visits to Israel and Egypt in one longer voyage.
Mention North Africa and images of Bogart and Bacall in mysterious Casablanca, Morocco, come to mind. Further south in Morocco is the city of Agadir, with its palm-lined beaches and upscale hotels. Cruises to Tunisia use the port city of La Goulette and tourists are transferred into the capital city of Tunis. Nearby ancient Carthage is the childhood home of Hannibal, the brilliant military strategist who crossed the Alps with a band of elephants to defeat Rome's army.
What are Holy Land Cruises?
Cruises to the "Holy Land," are simply cruises to Israel and may but not often anymore, include Egypt as well. Usually these cruises include both Israeli ports of Haifa and Ashdod. Cruise ships are adding longer visits and overnight stays to allow enough time for extended tours to Tel Aviv, Jerusalem and even the mountaintop fortress of Mosada. Often, Holy Land cruises are combined with several Greek Islands and Turkey.
No matter which itinerary you choose, there is something of interest for everyone. From culinary delights to ancient history and religious significance, the entire Mediterranean region, from north to south, is a diverse, intriguing and memorable cruise experience.
The best rates and added-value amenities (reduced airfare, onboard credits, reduced or no solo supplements) can be found from April to late November. However, you will need to be prepared for sudden changes in weather. By fall, many tourists have gone plus you'll have none of the sweltering heat of summer. Personally, my favorite time of year to cruise the Med is through September and October.
Almost all cruise lines have a variety of Mediterranean cruises from late spring until late fall. Because the Mediterranean Sea can be very unpredictable in the late fall, my suggestion would be to choose your Mediterranean cruise for no later than mid to end of October. You really don't want to be caught in a storm on the Mediterranean in November.

I'm the editor and creator of CruiseMaven.com, a solo traveler cruising the world on waves and wheels, collecting recipes along the way.  I hope my articles and photos entertain, advise and inspire you to travel the world without flying.  Take a breath…stop for a local meal and a glass of wine along the way.