It's official and yet not totally unexpected these days. Holland America has canceled all cruises through December 15, 2020.
All Holland America cruise departures are canceled
First, Holland America canceled all cruises to Alaska. Then they had to cancel their Canada/New England cruises when Canada closed their ports to ships that included stops in U.S. ports. This included departures from Vancouver, British Columbia and most Hawai'i cruises in early 2021.
Next, the premium cruise line extended the pause in operations to ships going to, from or in Europe. Now all the other cruise departures are canceled, too.
Effects From the Latest Cruise Cancellations
If your 2020 Holland America cruise wasn't already canceled, you can bet it is now. If you had hoped to have a Holland America chef do your Thanksgiving cooking, that won't happen. There won't be any Thanksgiving Caribbean cruises aboard a Holland America ship this year.
All cruise departures to the Caribbean, Mexico, Panama Canal and Australia are now canceled through mid-December. That begs the question of whether or not there will even be any holiday sailings or New Year's celebration departures.
READ MORE: Holland America Sells Off Four Well-Loved Ships
What to do if your Holland America cruise was canceled
You don't have to do a thing, as long as you don't want a refund. The cruise line states that booked guests will automatically receive not only the usual 100% Future Cruise Credit but also an additional bonus credit.
If this is the route you'd prefer, meaning you will cruise with Holland America at some point in the future (within their booking guidelines), then you don't have to do a thing.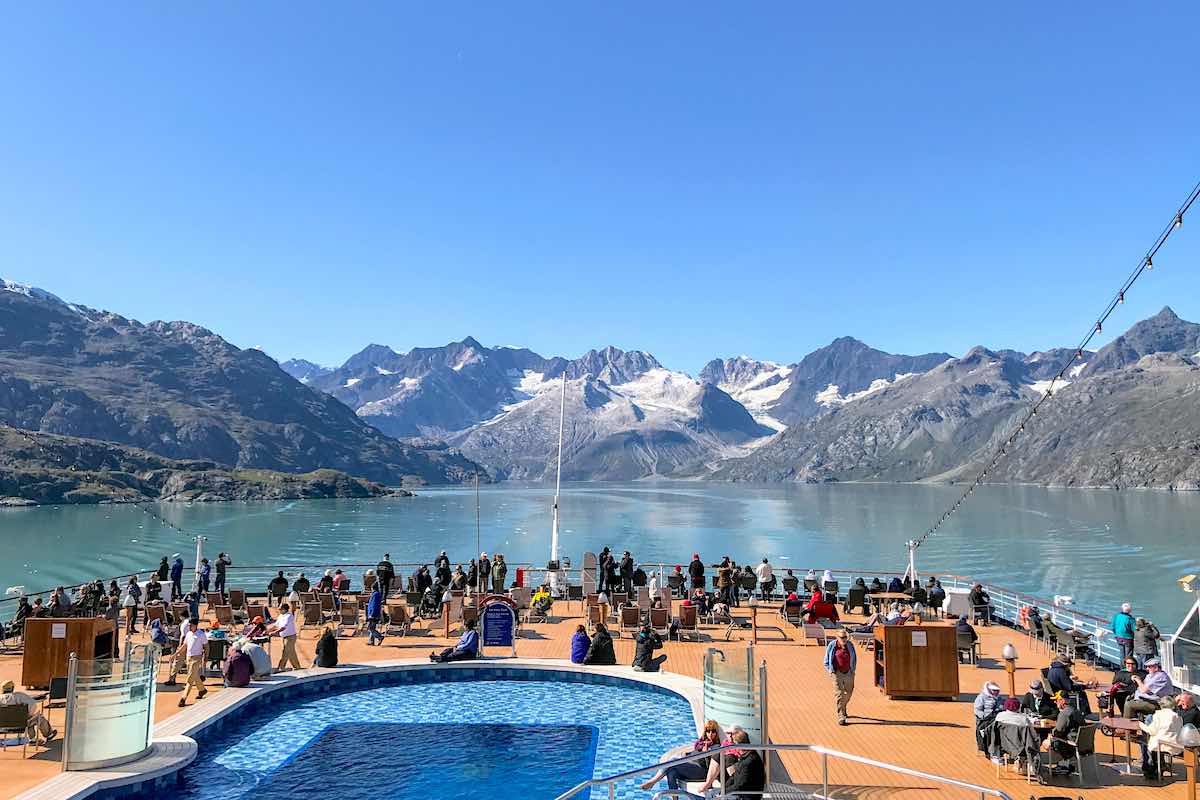 According to the cruise line, if you already had paid in full, you'll receive a 125% Future Cruise Credit, based on the actual cruise fare paid to Holland America.
If you haven't already paid in full, maybe just paid your deposit, you'll receive your Future Cruise Credit for double the amount of your deposit.
The minimum FCC you could receive is $100 if you booked under a $50 deposit promotion. The maximum will be an amount up to the base cruise fare that you paid.
RELATED ARTICLE: Read my Holland America Eurodam in Alaska review
Here are the re-booking rules
Your FCC is valid for 12 months from the date of issue and may be used to book sailings departing through Dec. 31, 2022. All other funds paid to Holland America Line may be transferred to a new booking. Or automatically be refunded via the method of payment used to purchase the services. This would apply to expenses like pre-paid shore excursions, beverage and dining packages, etc.
Here's what to do if you want a refund
If you'd rather receive a 100% refund of what you've paid to Holland America Line, there's a special form to complete on their website. You will need to complete their Cancellation Preferences form by Sept. 15, 2020 at the latest.
READ NEXT: Holland America, Princess and Carnival cancel Alaska, Europe and More
I'm the editor and creator of CruiseMaven.com, a solo traveler cruising the world on waves and wheels, collecting recipes along the way.  I hope my articles and photos entertain, advise and inspire you to travel the world without flying.  Take a breath…stop for a local meal and a glass of wine along the way.