Looks like it's the end of the line for Carnival Fantasy. And the beginning of a massive sell-off.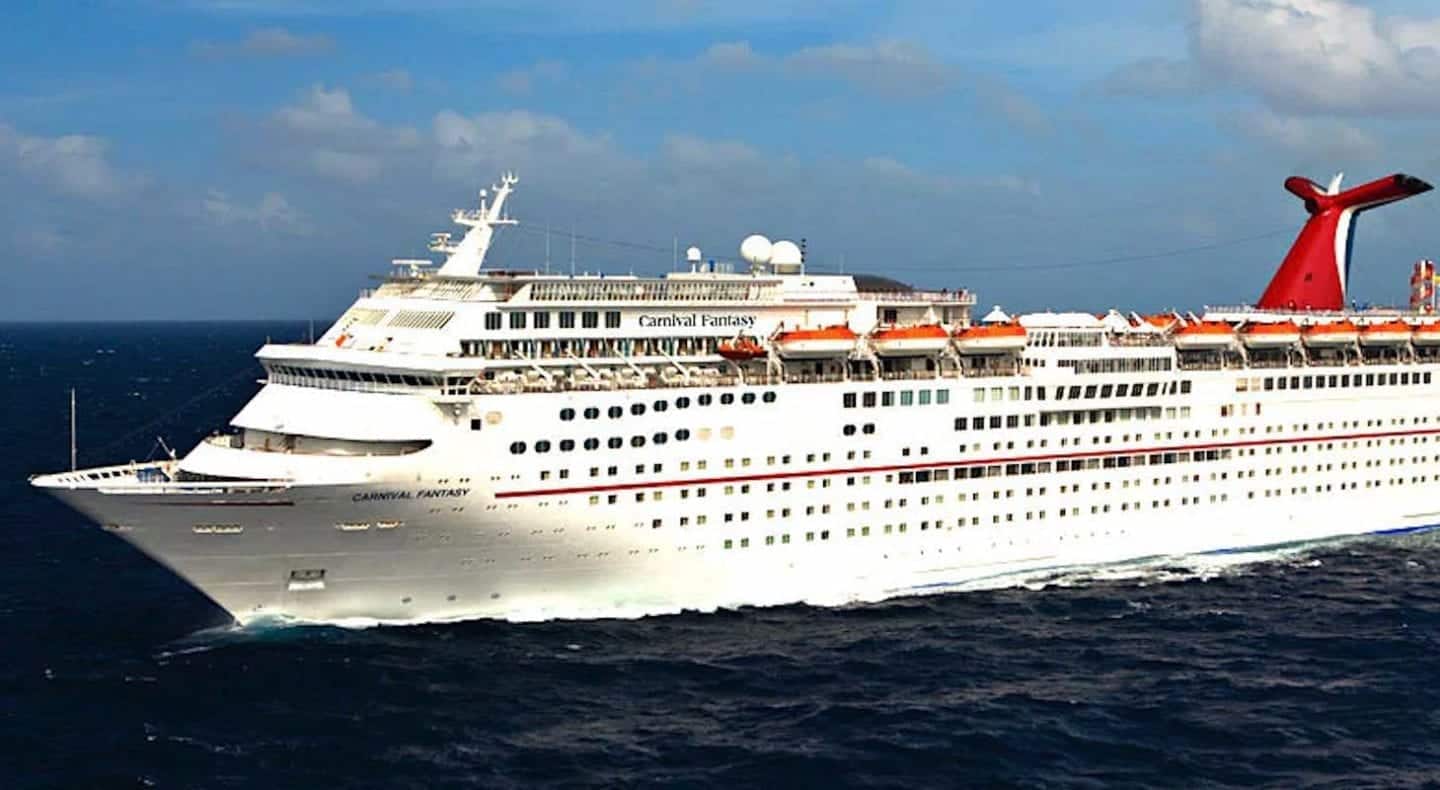 Carnival Corporation Goes on a Selling Binge
When Carnival Corporation announced a $4.4 Billion loss for 2nd quarter of 2020, Carnival, PLC made the decision that it would sell over a dozen of its ships from across its cruise lines. Following last week's sale of Costa Victoria, this week saw Carnival Fantasy leave the fleet.
Launched in 1990, Carnival Fantasy was the first of eight Fantasy-Class ships for Carnival. According to Cruise Radio, the 2,056 passenger ship, Carnival Fantasy was last seen leaving Curacao and crossing the Atlantic heading towards Izmir, Turkey and the local scrapyard. At first it seemed that Carnival Fantasy was the third ship unloaded by Carnival Corporation. Then more news broke about Holland America.
Holland America unloads four ships in one day
Holland America Line announced that Amsterdam, Maasdam, Rotterdam and Veendam will be leaving the fleet and transferring to undisclosed buyers. Well not totally undisclosed. The next day, it was revealed that a Norwegian small ship cruise line bought two of them.
Related Article: U.K.-based cruise line buys two Holland America ships
Key West group seeks to ban almost all cruise ships
It's officially on the November ballot, based on 2,500 signatures of a required 1,000 for a vote. The organization, The Key West Committee For Safe Cleaner Ships, wants to greatly restrict certain cruise ships from being allowed to dock at Key West. They also want to limit the amount of cruise passengers permitted to disembark.
According to figures from the Key West Committee, cruise ship passengers spend about $32 per person in Key West but land-based tourists average about $550 per person. By their calculation, Cruise ship passengers make up 50% of all tourists in Key West but only 8% of all tourist spending."
The requirements to dock in Key West would include:
the number of people disembarking from cruise ships could not exceed more than 1,500 persons per day.
If cruise ships have the capacity to carry 1,300 or more persons (passengers and crew) can't dock
the city of Key West will give priority to cruise ships and cruise lines that have the best environmental and health records.
We'll see what happens this November when the votes are counted.
You can fly to St. Maarten…
St. Maarten is ready to welcome visitors again, provided they adhere to the island nation's rules. This includes mandatory mask-wearing at all times. The Ministry of Health guidelines state that in addition to wearing a mask, you must also follow social distancing, and avoid touching your eyes, nose and mouth.
Plus, everyone over the age of 10 must have a PCR test taken no more than 72 hours prior to the day of travel with of course negative results. The PCR test works by detecting viral RNA which is present before symptoms or antibodies are present.
At this time, the island is open to tourists from everywhere in the world, except the United States. However, St. Maarten is preparing to welcome Americans beginning August 1, but the welcome mat is subject to change.
CDC Says No to Cruises, Again
It was no surprise. The CDC has extended their No Sail Order until October. This is the third extension placed on cruise lines returning to service since the first order on March 14, 2020. There are certain conditions that must be met in order for the CDC to lift the restriction.
Related Article: Details about how CDC could end No Sail Order
And that's the cruise news wrap for the week ending July 17, 2020.

I'm the editor and creator of CruiseMaven.com, a solo traveler cruising the world on waves and wheels, collecting recipes along the way.  I hope my articles and photos entertain, advise and inspire you to travel the world without flying.  Take a breath…stop for a local meal and a glass of wine along the way.