If there's one onboard program that I never miss, it's Holland America's live America's Test Kitchen presentations. I've learned how to make everything from Creamless Creamy Tomato Soup and Oven-Roasted Salmon to Spanish-style Garlic Shrimp.
America's Test Kitchen presentations are offered on all Holland America ships except Maasdam. Onboard cooking shows on every cruise are hosted by Holland America Line chefs trained by America's Test Kitchen culinary experts. In addition to cooking demonstrations, the chef also shares useful advice from how to select fresh fruits and vegetables to outfitting your kitchen with the proper cooking utensils.
That's why I was excited to learn that beginning this month, Holland America has five new America's Test Kitchen shows. The 45-minute presentations feature a new variety of dishes to cook that includes Mexican, Mediterranean and comfort foods.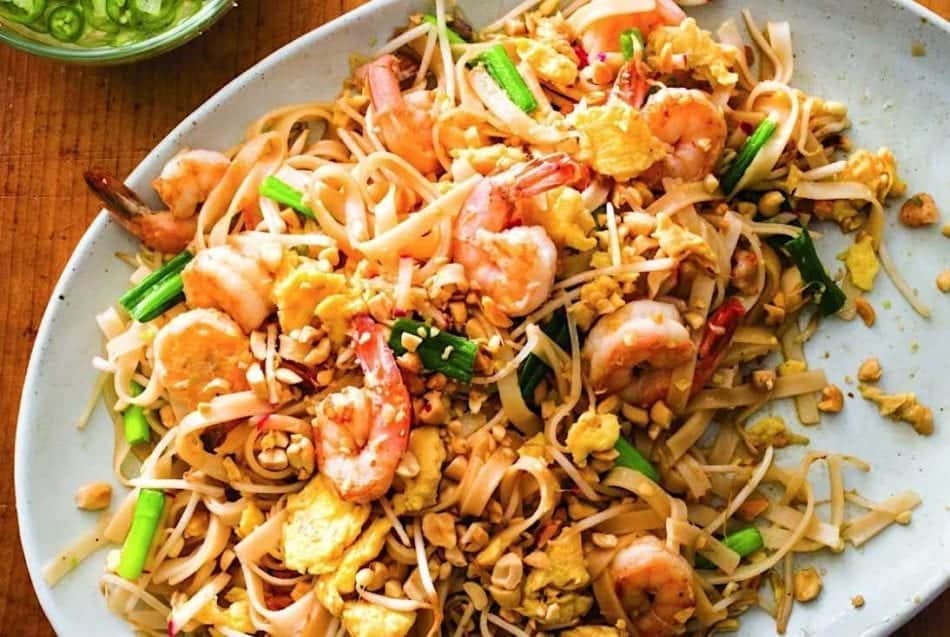 New Holland America – America's Test Kitchen shows:
Sweet and Fruity Desserts: The naturally sweet, tart flavors of apples and raspberries take center stage in two knockout desserts: apple crisp and cheese blintzes with raspberry sauce.
Dinner Classics for Two: Learn our secrets for perfect chicken marsala, rice pilaf and warm chocolate fudge cakes to make an elegant meal for two.
Mediterranean Medley: This easy weeknight meal is an assortment of dishes from countries along the Mediterranean, including restaurant-style hummus and tender lamb meatballs with couscous and yogurt sauce.
Serious Tacos: Elevate your tacos with two new recipes: shredded chicken tacos braised in a deeply flavored sauce of chilies, tomatoes and spices; and easy (and crispy) shrimp tacos
Make Your Own Takeout: Forget about ordering takeout favorites like pad thai and scallion pancakes. Learn how to make your own authentic versions at home with test kitchen tips.
The five new cooking are in addition to the other 14 demonstrations. Among those are Meatless Monday Meals, Everything Salmon, Flavors of the Mediterranean, New Italian Favorites, We Love Chocolate, Getting to Know Chiles, Tapas Party and Lunch for a Rainy Day.
At each presentation, attendees receive sturdy, over-sized full-color recipe cards for each dish prepared. To date, my America's Test Kitchen recipe collection has 24 cards…and counting.
Because these presentations are so popular, arrive about 10-15 minutes early. The best seats for viewing the presentations are about six-to-seven rows up from the stage.

I'm the editor and creator of CruiseMaven.com, a solo traveler cruising the world on waves and wheels, collecting recipes along the way.  I hope my articles and photos entertain, advise and inspire you to travel the world without flying.  Take a breath…stop for a local meal and a glass of wine along the way.