River cruise competition is heating up and Avalon Waterways is upping the ante.
In 2013, Avalon Waterways will introduce Avalon Choice, which is being hailed as a completely new idea in river cruises. Avalon Choice will allow passengers the freedom to personalize their entire cruise voyage.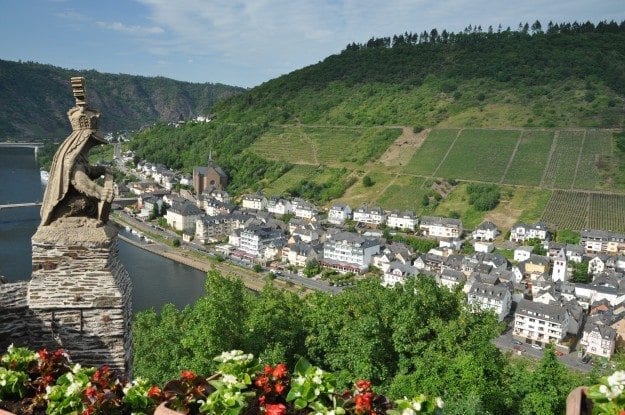 "Now, and only with Avalon, at every turn, cruisers will enjoy the luxury of choice," said Patrick Clark, managing director for Avalon Waterways. "From deciding what and where to eat, to selecting room configuration and cruising style; from choosing on-land discoveries and onboard enrichments to making online, pre-sail customizations via MyAvalon, in 2013, with Avalon, every experience – and every nuance – is up to our cruisers."
Shore excursion selections
"Our traveler research tells us that both the destination and excursions offered are priorities when selecting a river cruise itinerary," said Clark. "Now, we're enhancing our guest experiences and discovery opportunities with new Avalon Choice Excursions."
In 2013, with Avalon, how cruisers choose to experience each culture is up to them. For the first time:
They can choose from three tour types: new Essential Sightseeing, Traditional Sightseeing and Leisurely Sightseeing. Essential Sightseeing gives travelers a basic orientation with the must-sees, then time to explore on their own. Traditional offers cruisers the great on-shore sightseeing they've always enjoyed. And Leisurely Sightseeing takes things slower, allowing cruisers to take it all in.
Travelers can get even more active on vacation. In addition to offering guided bike excursions in several European ports, new for 2013, Avalon is also providing Nordic walking sticks for active guests looking for an extra spring in their step.
Also new for 2013, travelers can select an alternative sightseeing experience, with help from our Guest Services team, allowing them to focus on special interests.
Dining options
With the introduction of Avalon Choice Dining, at every meal, cruisers will have the ability to choose from a multitude of dining experiences throughout each day – from experiencing the local culture through cuisine at special culinary events to a la carte dining – and multiple venues on board and off.
Clark says, "In addition to enjoying breakfast, lunch and four- or five-course dinner in an elegant dining room surrounded by panoramic windows, Avalon travelers can take pleasure in a light dinner with local specialties and regional wines in the new, charming Panorama Bistro. This is in addition to the already popular al fresco lunches at the outdoor Sky Bistro. And for those travelers lounging in their rooms, continental breakfast is available via room service."
Shore-side dining assistance
Available in some cities, Avalon's new Guest Services team will offer travelers on-shore dining options, encouraging them to enjoy the local culture, through food, off-ship.
Special Culinary Events
Avalon also offers travelers a menu of special culinary events on cruise.
They can toast the start of their grand river cruise at a five-course Welcome Dinner, meet the ship's captain at a Captain's Reception with complimentary sparkling wine and canapes and even return to the ship after a full day of sightseeing to relax with Afternoon Tea.
Foodies will have access to "tastings," sampling the destinations' famous delicacies.
Local chefs will come on board to delight travelers with local dishes.
"Whether our cruisers are craving a big plate that's brimming over or a small, healthy entree, Avalon offers a vast variety of a la carte dining choices and delectable local recipes at each meal," said Clark. "It's an approach that encourages travelers to enjoy their favorite dishes, try new recipes and savor their entire dining experience."
In addition to giving them a choice of venues and cuisines, Avalon offers cruisers the chance to choose when they want to dine with everything from daily early- and late-riser breakfasts to Night Fare, served at10:30 PM.
"Day and night, on our ships, Avalon travelers can choose to relax and take in the views thanks to the comfort afforded by their new home-away-from-home," said Clark. "Or they can choose to be entertained and enlightened, by way of our new Culture & Cruise program."
With the new Avalon Choice program, guests can attend exclusive onboard Culture & Cruise activities – like food, beer and wine tastings, demonstrations by local artisans and talks by local experts about the areas through which they're traveling. The cruise line also brings local entertainers on-ship so guests can gain a full appreciation of each region and culture.
"With Avalon Choice, we're not just designing our ships and cruises with our travelers in mind," said Clark. "We are developing them for our cruisers to design and customize themselves. In short, we're elevating Avalon beyond the ordinary river cruise experience by helping our travelers create an extraordinary small ship cruise vacation."
Source and photo credit: Avalon Waterways, Sherry Laskin
I'm the editor and creator of CruiseMaven.com, a solo traveler cruising the world on waves and wheels, collecting recipes along the way.  I hope my articles and photos entertain, advise and inspire you to travel the world without flying.  Take a breath…stop for a local meal and a glass of wine along the way.