Avalon Waterways is on the move. The luxury river cruise company will launch their new Avalon Envision in Europe this April. And in 2020, Avalon just announced that another new ship, Avalon View will begin cruising on the rivers in Europe.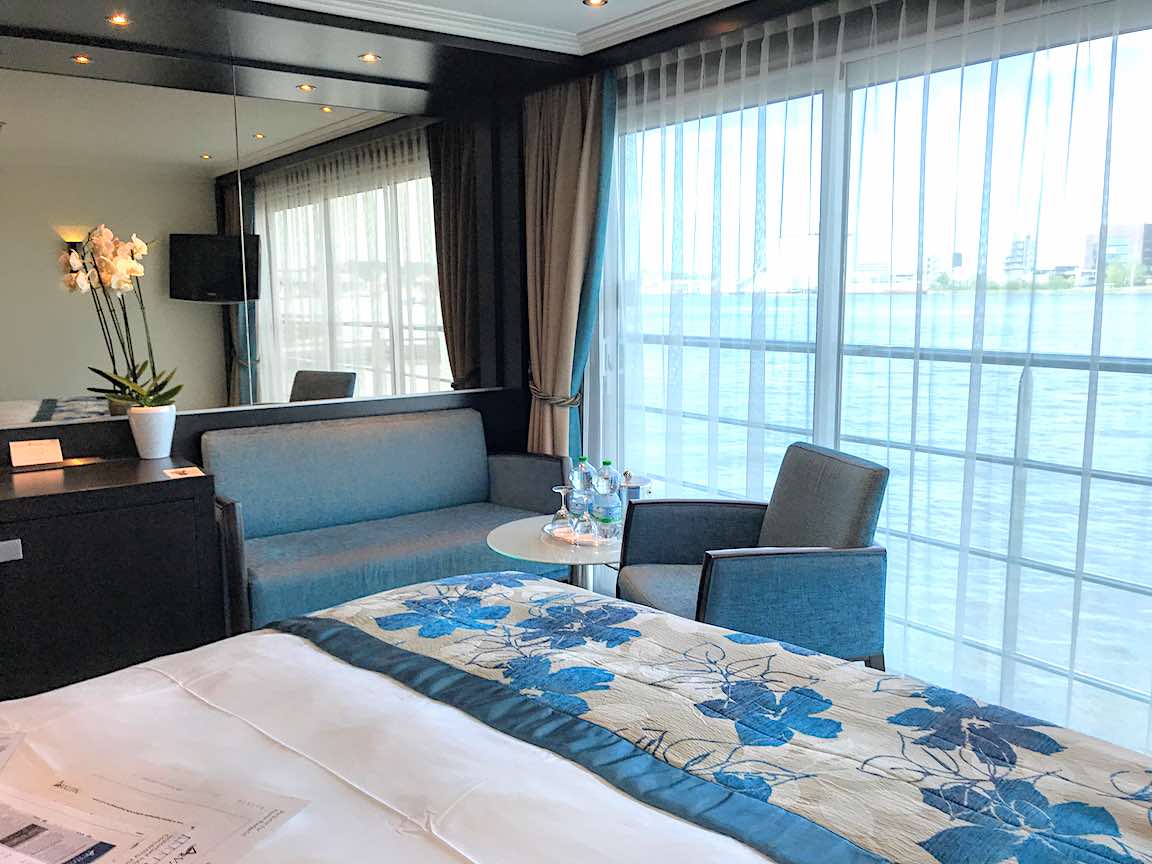 The new Avalon View will become the 14th Suite Ship in the Avalon Waterways European fleet. It will be Avalon's 17th Suite Ship worldwide. Avalon also has the youngest fleet of ships in Europe. The average age for Avalon Waterways new Suite Ships is only six years.
"On Avalon's signature Suite Ships, we provide our guests with two full decks of 200-square-foot, one-of-a-kind Panorama Suites," said Pam Hoffee, managing director of Avalon Waterways. "And, this year, for the first time, there's only one point-of-view on an Avalon Waterways river cruise: The suite view. Avalon's entire fleet of ships, worldwide, is comprised of new Suite Ships giving our travelers exclusive access to the industry's only Open-Air Balconies and beds facing the incredible views for which river cruising is famous."
Avalon's New Suite Ships
Both Suite Ships, Avalon Envision and Avalon View, will be 443-feet long. They'll each have two Royal Suites at 300-square-feet, located on the third deck. On the second and third decks you'll find 65 Panorama Suites, at 200-square feet, larger than most comparable staterooms on other river cruise lines. Just down a short flight of stairs will be the Deluxe Staterooms at about 170-square foot and with a fixed window.
All of Avalon's Panorama and Royal Suites feature the cruise line's cleverly designed suite that has the bed facing outward towards the passing scenery. Floor-to-ceiling, wall-to-wall sliding glass doors open full width. It's really great to be able to lie in bed and look directly at the water, instead of a wall. With this design, staterooms are larger because interior space isn't used to bump out a narrow balcony. This is one of my favorite features about Avalon.
The Avalon Envision will cruise the beautiful Danube River. Avalon View takes guests into northern Europe on the romantic Rhine River.

I'm the editor and creator of CruiseMaven.com, a solo traveler cruising the world on waves and wheels, collecting recipes along the way.  I hope my articles and photos entertain, advise and inspire you to travel the world without flying.  Take a breath…stop for a local meal and a glass of wine along the way.