When Carnival Celebration sets sail this November 2022 on Eastern and Western Caribbean voyages from the specially redesigned Terminal F at Port Miami, guests will be treat to never-before seen live entertainment.
Offered throughout the cruise, Carnival's exciting new live evening entertainment is something that guests just won't want to miss.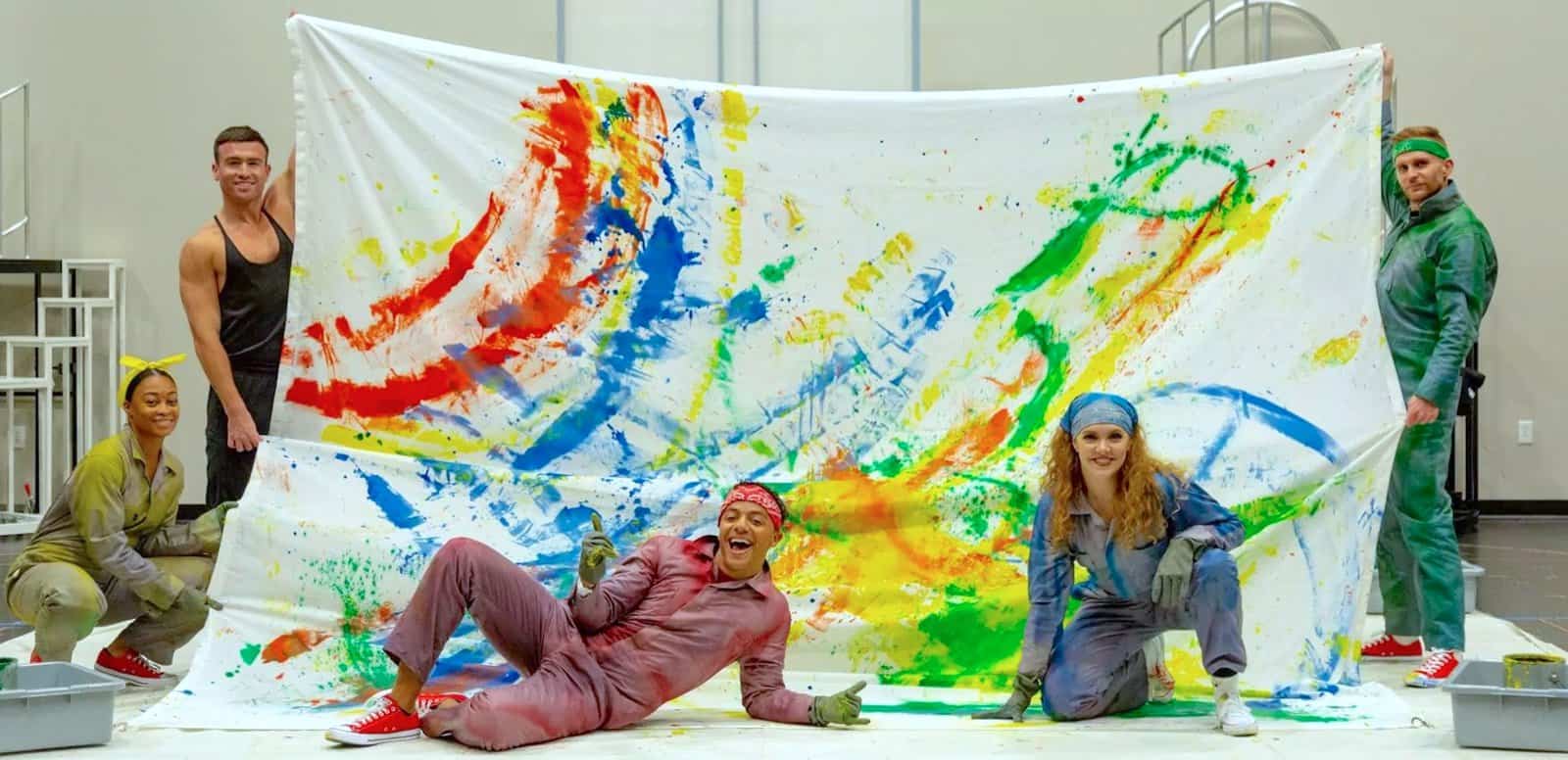 New Aerial, Multimedia, Game Shows and More
From new main gala production shows and nail-biting aerialist acts to game shows, parties and events, the ship's new unique offerings were designed to be as much celebrations as they are performances.
Guests can engage in new game shows and upbeat dance parties, witness new playful choreography with colorful scenes, and tons of fun.
RELATED: What to Do In Costa Maya, Mexico
Carnival Celebration Live Entertainment for All
Guests should hold on to their brand-new theater seat and get ready to soar to new heights, or rather stage heights. Carnival Celebration debuts new and unique live entertainment.
Passengers will love the exciting, fully immersive theatrical circus experience in The Most Magnificent Circus.
Enjoy live painting with coordinated music and choreography while performers recreate classic love stories told through jazz, hip-hip, and iconic ballads in Color My World – An Indie Rock and Pop Love Story.
Also, Celebration will feature all-new high-energy parties. Toast to the night with Happy Hour at Latitudes Bar, a captivating Evolution mega-dance party spun by the ship's pro DJ.
"At home, when the sun goes down, normally it's time to wind down, but not on a Carnival cruise," said Chris Nelson, vice president of entertainment for Carnival Cruise Line. "We wanted to give our guests new reasons to celebrate nights at sea with us on Carnival Celebration and have designed a collection of new shows and other types of entertainment where eye-catching aerialists, cutting-edge technology and next-level talent will dazzle our guests every evening."
From new theatrical performances to hilarious game shows, parties and events, Carnival Celebration is true to her name.
Each act onboard the ship is as unique as it is high-energy, high-flying, and hyped-up. Be ready to tap your feet, clap your hands, and be visually amazed while having all the fun Carnival is famous for creating.
Performances from the new Playlist Productions and Center Stage entertainment include:
The Most Magnificent Circus – Taking talent to new heights, wire-rigged performers will showcase their skills and soar above and beyond the audience, creating action in every direction.
Color My World – An Indie Rock and Pop Love Story – The artistic love story will blend fun dance styles such as street jazz, hip-hop, musical theater, and ballet with the best songs from indie rock and pop genres. Additionally, Celestial Strings and Latin rhythms in the Cuban-meets-Latin Amor Cubano shows will be performed providing a dynamic choice of musical entertainment throughout the cruise.
Visual Symphony Debuts in December – This innovative show will use Celebration Central's 16 massive moving LED screens, lasers, and classical rock music to create a high-tech visual masterpiece.
Rio Carnival Debuts in May 2023 – A vibrant and high-energy Brazilian extravaganza will have guests moving their hips in a parade and celebration of music and dance as the cast performs authentic Brazilian dance to some of the most famous Latin pop songs of all time.
RELATED: Eastern Caribbean Cruise? 17 Best Things to Do in St. Thomas
While Carnival still plans to keep classics like Family Feud Live, Deal or No Deal and the Love and Marriage game shows, new interactive evening shows will now feature:
What's Age Got to Do With It – fun for everyone, this question and answer trivia show, one parent and their child will have to prove they are the best family duo.
Cash Bash – the casino team offers guests a chance to win real cash prizes. Compete in Fun Squad challenges and activities to win!
Guess That Groove – guests will show off their dance moves of classic tunes – get ready to boogie!
Carnival Celebration sets sail from PortMiami on November 21, 2022 with a 6-night Eastern Caribbean itinerary.
Jamie lives and works in Jacksonville, Florida. While her day job keeps her busy managing digital customer experience strategies for global brands, her passion is writing and finding new, eco-friendly ways to see the world. You can find her chatting about marketing, eco-tourism, and adventurous travels on Twitter @jamieckennedy.