Bahamas Ferry Express day cruises to Freeport, Bahamas
Want to play hooky for a day? Only have one vacation day left for the rest of the year? Try a quick one-day getaway to the Bahamas via the new Bahamas Ferry Express from Fort Lauderdale.
Years ago, there was the old Scandinavian Sun which cruised back and forth to Freeport, Bahamas from Miami. It was an older ship and moved at turtle speed which meant a midnight arrival into the Port of Miami. Now there's a faster way to get to Freeport and return before midnight aboard the high-speed catamaran, Pinar del Rio a.k.a the Bahamas Ferry Express. The brightly painted ship carries up to 463 passengers and can travel up to 32 knots in smooth seas.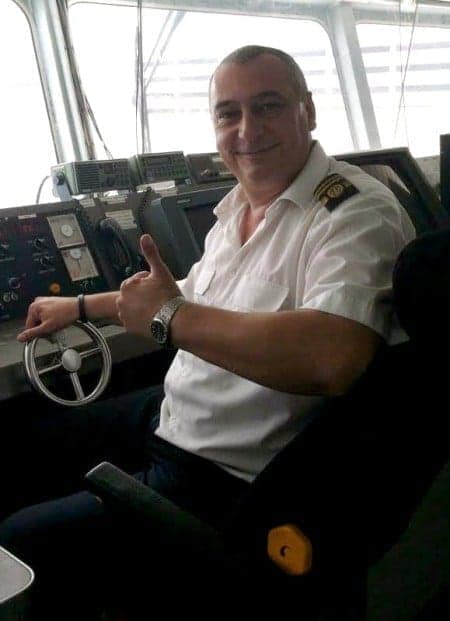 Bahamas Express Pinar del Rio is majority-owned by Spanish shipping company, Baleària, which specializes in fast-ferry routes around the world, primarily in and around Spain connecting to Gibraltar and North Africa.
Here's the lowdown on taking that quick getaway when you just want to do something different, fun and convenient. A passport is required if you are 16 or older. Refer to the documentation requirements on the cruise line website for accurate and complete information.
Check-in begins at 7am. Because of the chance of a traffic backup at the port entrance, the cruise line recommends arriving no later than 8am. Security gates for the Pinar del Rio close promptly at 9am.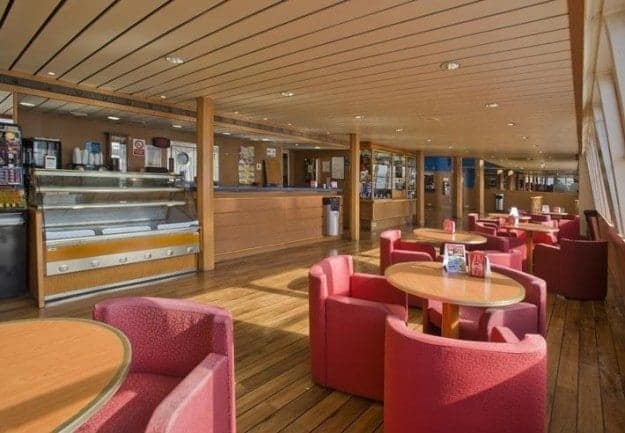 For passage, you can choose between First Class and Economy. First Class passengers have more room, privacy and less hustle and bustle.
Departure from Port Everglades en route to Grand Bahama Island is at 10am. Two and one-half hours later, cruising at a speed of up to 32 knots, you'll arrive at Freeport Harbor, Grand Bahama Island.
Once there, you can shop at Freeport, grab a taxi and head for the beach, or even have a lunch at one of the island's luxury hotels.
Don't lose track of time. Your return cruise leaves Freeport at 7:30pm for its 10pm arrival into Ft. Lauderdale. Again, as you did just a few hours before, plan to arrive early at Freeport Harbor for customs clearance. You'll need to arrive at the port at 4pm for your 7:30pm departure. Gates close at 6:30 sharp. Regardless, you still have close to four hours to relax and explore in the Bahamas and five hours to enjoy being at sea.
Perks abound. You're still on a cruise and of course there are ways to spend you money onboard. The Pinar del Rio has a lounge with entertainment, movies and a full service bar. If you didn't do enough shopping in Freeport, then there is always the onboard gift shop for a last minute souvenir.
Smoking isn't allowed anywhere; not onboard or on the cruise line's premises in Ft. Lauderdale and Freeport.
At the time of this writing, fares for this Bahamian getaway are: Ft. Lauderdale to Freeport – First class $90, Economy $75. The return fare is First Class $108 and Economy $93. If your budget is a concern, I'd suggest Economy seating on the outbound and splurge on a First Class ticket for the 10pm return. There might even be a round-trip special offered from time to time.
I'm the editor and creator of CruiseMaven.com, a solo traveler cruising the world on waves and wheels, collecting recipes along the way.  I hope my articles and photos entertain, advise and inspire you to travel the world without flying.  Take a breath…stop for a local meal and a glass of wine along the way.