Look through river cruise lines' brochures or websites; the phrase "All-Inclusive" is everywhere. When it comes to all-inclusive beverages, though, this is where you need to read the fine print.
At first glance, it appears that "all-inclusive beverages" means you can head to the bar and ask the bartender for a top shelf 15-year old single malt scotch or a shot of Don Julio Real tequila. Not so. At least not so on the majority of river cruise lines.
What's Included With "All-Inclusive Beverages"
All river cruise companies include round-the-clock coffee and tea. Most river ships in Europe have a 24/7 coffee, tea and hot chocolate station that uses a self-serve machine with several variations of coffee. River ships in the US may have a coffee station set up with three large electric coffee urns (regular, decaf and hot water) plus a cappuccino machine.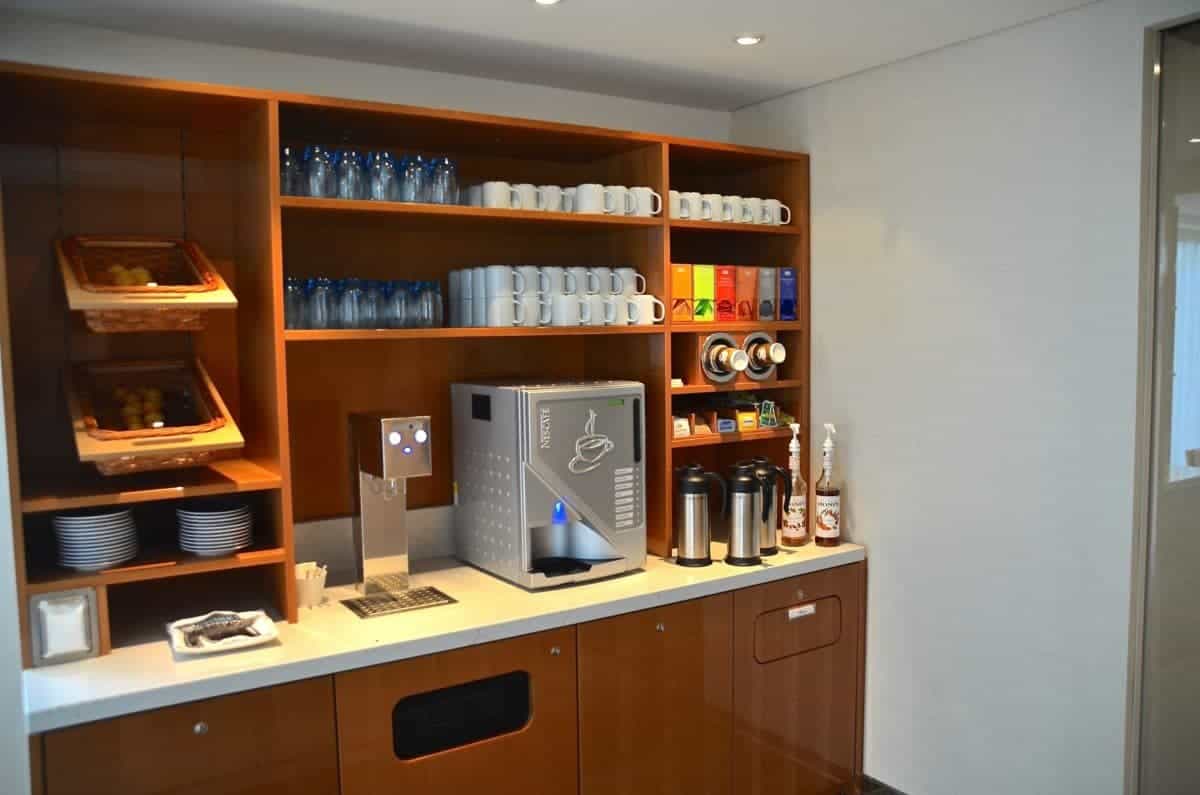 On almost all river cruise lines in the US and Europe, you can expect complimentary beer, wine and soft drinks served at lunch and dinner. In Europe at breakfast, if you look hard enough, you may find a DIY mimosa station or just ask your waiter. You'll find complimentary mimosas on AmaWaterways and Avalon Waterways.
READ: Viking 15-Day Grand European River Cruise Review
Europe
Unlimited (not just lunch and dinner) all-inclusive beverages that include beer, wine, spirits, coffee, tea and soft drinks are offered on: A-Rosa (non-premium spirits), Crystal, Scenic, Tauck and Uniworld.
Limited complimentary beverages, meaning it's all-you-can-drink but only at lunch and dinner. Beverages offered in this scenario include wine, beer, non-premium spirits, soft drinks, coffee and tea. This includes: AmaWaterways, Avalon, CroisiEurope, Emerald Waterways, Viking River. Fine wines, top shelf spirits and champagne are at an additional cost.
USA
Unlimited complimentary beverages is the buzz word on many river cruises in the USA. But a closer look is needed. Wine, beer and soft drinks are always included at lunch and dinner. A complimentary happy hour is included on American Cruise Lines and UnCruise Adventures with top shelf spirits and mixers available. Other than happy hour, belly up to the bar and you'll have to pay.
One exception is UnCruise Adventures S.S. Legacy. In keeping with the Victorian themed ship, rustle over to the Pesky Barnacle Saloon for pour-it-yourself premium whiskey whenever you'd like a drink.
American Queen Steamboat Company includes beer and wine only at dinner, but sells all-inclusive beverage packages. Upstart company, Victory Cruise Line that plys the Great Lakes and St. Lawrence river offers unlimited complimentary beverages throughout the cruise.
Bottled Water
Every river cruise line offers some type of purified water. But if you drink a lot of water like I do, it's a good idea to ask if the "complimentary" bottled water is actually spring water bottled off the ship or if the ship purifies and bottles their own drinking water. Even though A-Rosa now offers bottled water, it's limited to one .5L bottle per person per day.
You may find yourself lugging water back to the ship from your first port of call.
I'm the editor and creator of CruiseMaven.com, a solo traveler cruising the world on waves and wheels, collecting recipes along the way.  I hope my articles and photos entertain, advise and inspire you to travel the world without flying.  Take a breath…stop for a local meal and a glass of wine along the way.