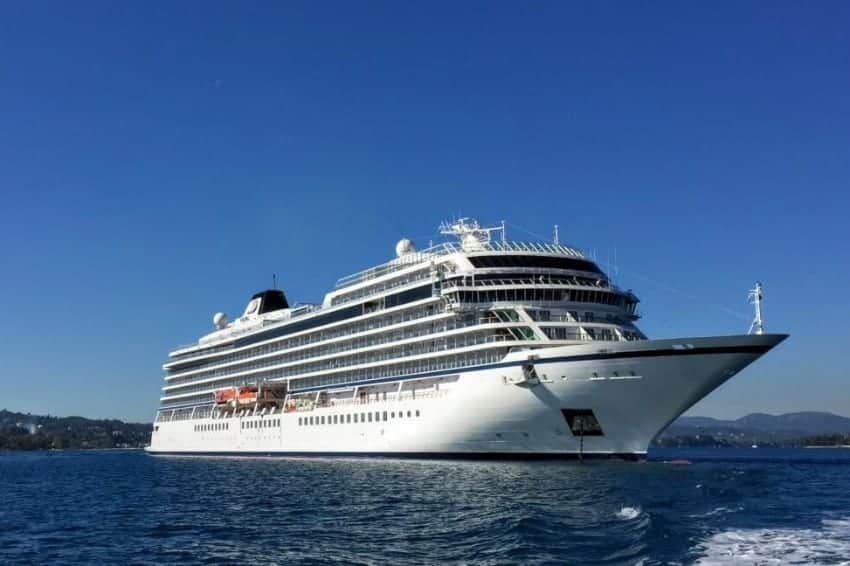 Don't tell Homer –  there's a new Greek Odyssey.
Viking announced a new 11-day cruise itinerary, Greek Odyssey, sailing the Aegean Sea round-trip from Athens. Beginning in January 2021, the new itinerary includes three new ports of call in Greece for Viking; Volos, Thessaloníki and Nafpilo. The new Greek Odyssey cruise will also include a visit to Ephesus, a return to Turkey for Viking Ocean.
After an overnight in Athens, the 930-passenger Viking Sea will sail to Crete. The largest of the Greek Islands, Crete is said to be birthplace of Zeus, according to Greek mythology. Heraklion, the capital of Crete is home to the Heraklion Archaeological Museum, with its ancient and mysterious Minoan artifacts.
"Our guests are curious explorers who want opportunities for learning while they travel in comfort," said Torstein Hagen, Chairman of Viking. "Our destination-focused ocean itineraries are built on the same successful principles as our river itineraries – we offer our guests more time in port, enriching cultural experiences, the best-designed ships at sea with no children, no casinos and no nickel-and-diming. With this new itinerary in Greece and Turkey offered during the quiet winter season, we look forward to helping our guests explore such a culturally rich region of the world in 'The Viking Way.'"
Greek Odyssey highlights
Ephesus (Kuşadasi), Turkey –  Tour the remains of the Byzantine Basilica of St. John, visit the modest home where, legend has it, where the Virgin Mary lived out her final days.
Volos, Greece: Once thought to be the playground of the gods, you'll be able to see the medieval hilltop monasteries of Meteora, explore the ancient religious center of Dion, located on the foothills of Mt. Olympus.
Thessaloníki, Greece: Greece's second-largest city offers guests the opportunity to walk along the busy waterfront promenade or venture outside the city to the remains of the ancient Macedonian kingdom of Alexander the Great.
Nafpilo, Greece:  In Nafpilo guests can discover the city's Venetian homes and Byzantine churches or take a drive to Palamidi Fortress.
Also included are a visit to the Greek Islands of Rhodes and Santorini, famous for its white-washed building with their azure-blue domed rooftops.
Eight guided tours are included in the Greek Odyssey cruise. Only two Greek Odyssey departures are planned; January 20 and February 20, 2019.
I'm the editor and creator of CruiseMaven.com, a solo traveler cruising the world on waves and wheels, collecting recipes along the way.  I hope my articles and photos entertain, advise and inspire you to travel the world without flying.  Take a breath…stop for a local meal and a glass of wine along the way.