With the anticipated passage of the Alaska Tourism Recovery Act, Carnival Corporation announced that three of their brand cruise lines will restart cruises to Alaska in July. Both the House and Senate have passed the tourism bill and it is expected to be signed by President Biden.
Included in the Alaska Tourism Recovery Act bill is a waiver for the Passenger Vessel Services Act. The PVSA is the law dating back over one hundred years that requires foreign flagged ships that depart from the U.S. to stop at a foreign port before returning to the U.S.
On Alaska Inside Passage and cross-Gulf cruises that originate in the U.S., the foreign port is usually Vancouver or Victoria Island in Canada. With the possibility that Canada's ports remain closed to cruise ships through the summer, the waiver is necessary just in case.
Three Carnival Brands That Will Cruise to Alaska
The three brands that will cruise to Alaska this summer are Carnival Cruise Line, Holland America and Princess.
Carnival is already taking Alaska reservations. Princess Alaska bookings will open on Friday May 21. As of today, Holland America does not yet have the new 2021 dates posted on their website. However, this should soon change.
READ NEXT: Do You Need a Passport for an Alaska Cruise
It's been a long, tough year for Alaska cruise port communities that heavily rely on cruise ships and their passengers for a huge portion of yearly revenue.
Cruises will depart from Seattle and go directly up the Inside Passage, bypassing the required service call to a Canadian port on the return. All three cruise lines plan to resume Alaska cruises with each cruise line sending one ship round-trip Alaska cruises. No cross-Gulf cruises are planned at this time.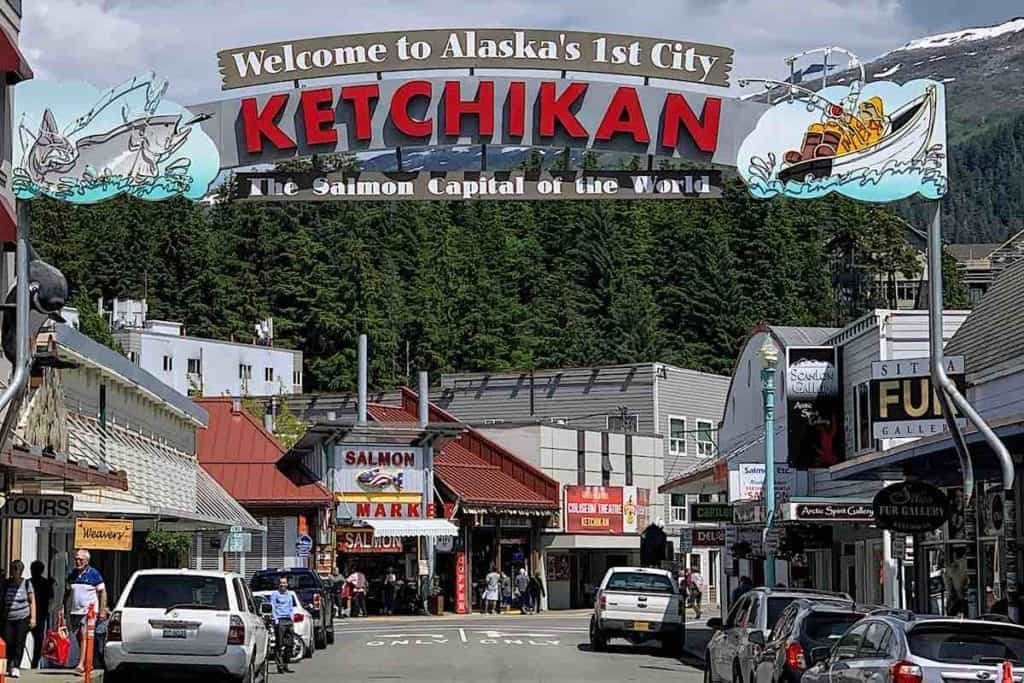 Proof of Vaccinations Are Required to Cruise
According to the Carnival Corporation news release, this shortened season of Alaska cruises are available for guests who have received their final dose of an approved COVID-19 vaccine. The final dose must be at least 14 days before the cruise and each passenger must have proof of vaccination. Crew vaccinations will be in accordance with CDC guidelines.
"We are excited to once again serve our guests from the U.S., and we express our deep gratitude to all national, state and local officials who have worked collaboratively with us, the CDC and our entire industry to make this possible. It is great news for cruising, for travelers ready to again explore the world and for all the communities in Alaska that depend on cruising and have suffered great hardships over the past year," said Arnold Donald, CEO of Carnival Corporation. "As one of America's natural treasures, Alaska is a land of beauty and wonder, and one of the most popular destinations for our guests. We look forward to our brands restarting this summer from the U.S. while also supporting our longtime partners and the communities in Alaska."
READ MORE: What to Pack for an Alaska Cruise
Princess Cruises to Alaska
Princess Cruises will begin cruises in Alaska on July 25 through September 26. Majestic Princess, a MedallionClass ship, will offer seven-day cruises round-trip from Seattle. The cruise to Alaska will include a visit to Glacier Bay National Park, Juneau, Skagway and Ketchikan.
Holland America Cruises to Alaska
Holland America Line begins its cruise operations to Alaska with Nieuw Amsterdam seven-day itineraries. Stops include Juneau, Icy Strait Point, Sitka and Ketchikan. As Holland America does so well, each departure will offer scenic cruising in Glacier Bay and along Stephens Passage. The first cruise departure for Nieuw Amsterdam is scheduled to depart July 24, with 10 Saturday departures through October 2, 2021.
Carnival Cruises to Alaska
Carnival Cruise Line has already started to sell Alaska sailings that depart from Seattle beginning July 27 aboard Carnival Miracle. Weekly departures continue through September 14 and feature port calls in Juneau, Skagway, and Ketchikan. Carnival Miracle will also cruise in Tracy Arm Fjord.
A special September 14 eight-day cruise includes an additional stop in Icy Strait Point.
Each brand will release more details on the Alaska sailings on their websites, so be sure to check often.
Carnival Corporation to Release Details on Health Protocols
Carnival Corporation and its brands are working with the CDC and other scientific authorities on protocols and requirements for sailings out of U.S. ports. Each of the brands is responsible to provide guests with advanced, detailed information about the health protocols that will be required at time of departure.
I'm the editor and creator of CruiseMaven.com, a solo traveler cruising the world on waves and wheels, collecting recipes along the way.  I hope my articles and photos entertain, advise and inspire you to travel the world without flying.  Take a breath…stop for a local meal and a glass of wine along the way.