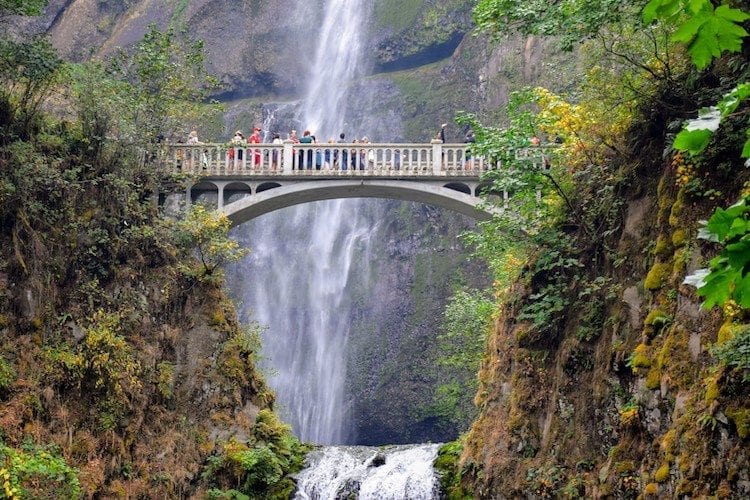 Cute, quirky and history, but not everyone's cup of tea.
If three's a charm, I was in luck.  This would be my third time on the Columbia and Snake rivers in Oregon and Washington.  Once was in the Spring and now twice in late summer/early fall; first with American Cruise Lines and now my second time to cruise with UnCruise Adventures.
Having talked up how much I love this itinerary and how much I enjoyed cruising on a small ship, my friends Merle and Tom wanted to join me aboard the S.S. Legacy.  Keep in mind, Merle and Tom are used to big ships on ocean cruises with all the modern amenities.
The S.S. Legacy is a replica of a typical Columbia River steamer ship from the turn of the 20th century.  Small ship, small accommodations, one dining room.  None of the mega-ship features they've come to expect. This would be an interesting adventure for sure.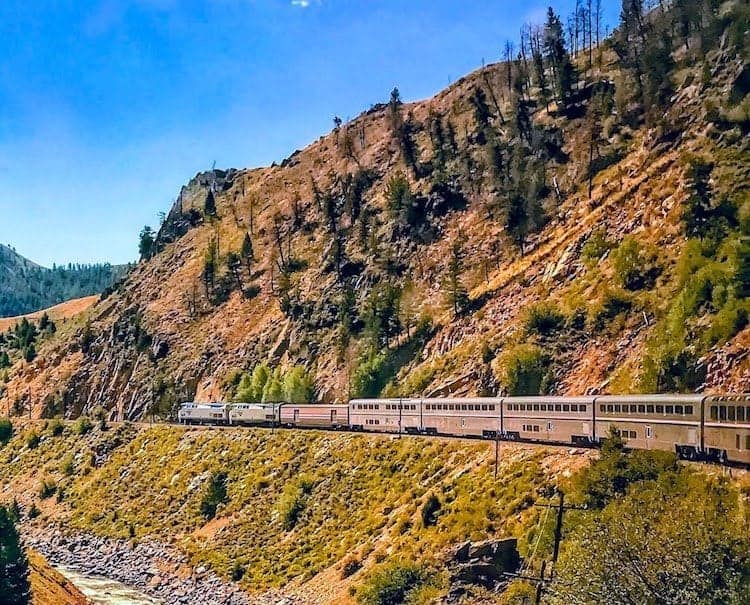 All aboard the California Zephyr!
This trip out west once again began with me taking the Amtrak California Zephyr from Chicago to Sacramento.  I'd spend a couple of days in the capital city specifically to spend time at the California State Railway Museum.  Merle and Tom flew to Portland where we'd meet up three days before our UnCruise cruise.
The Society Hotel
So now it's lunchtime and I'm on my second train, going north to Portland.  A little weary from a midnight boarding in Sacramento, I get a call from Merle.  She and Tom were checking in to the Society Hotel.
"This place is horrible," she said, without mincing words.  "We have to change hotels"!  I reminded her that I had offered to do that two weeks ago but she had said no.  That was of no consequence.  She was angry and I was to blame.
Two months earlier, after scouring the internet for a boutique hotel in Portland, I found The Society Hotel.  I reserved an en suite deluxe room for Merle and Tom and for me, I thought I'd try a less expensive room with a shared bath down the hall.  Heck, when in Portland, right?  Quirky seemed the norm.  And historic, too.
I was a little reluctant to have Merle and Tom stay there.  They're in the 80s and used to convenience and comfort.  Two weeks before our arrival at the Society Hotel, I found space at the Marriott, in the center of downtown Portland, walking distance to restaurants, shopping and the famous food truck square.  It was a bit more expensive, but being a tradition hotel, I knew that there wouldn't be any surprises for my friends.  But Merle said, no.  They would stay at the Society Hotel and save a couple of hundred dollars.  Okay.
Right after Merle called me, I started to make phone calls from the train to the hotel.  I wanted to speak to the manager and learn what exactly was so horrible as to cause Merle's angry reaction. The manager sounded somewhat peeved, but offered a slight discount on Merle and Tom's room as well as finding me an ensuite room for a smaller than usual upgrade fee.  Merle was determined to stay the one night at Society Hotel.
With all the kookiness that you'd expect in Portland, a little off the beaten path and in a neighborhood of night clubs and empty storefronts, the Society Hotel seemed like a kitschy place to call home base for a few days.  From its website, the hotel looked clean, contemporary and safe.  And it was priced right, too.  I didn't realize that none of the rooms had a TV or phone.
So here's the wrap-up on our stay at The Society Hotel.  You decide.
Where to stay (or not stay) in Portland, Oregon
I managed to find rooms again at the same Marriott, but the rate had gone up from earlier that month.  Nevertheless, the next day, we would change hotels.
In my opinion
The Society Hotel was a nice place.  Especially if you are between 21 and 34 yrs old, travel with a backpack, wear hiking boots as everyday shoes and are on a budget.  There are several shared hostel-type rooms there, too.  It was clean, minimalist and people were friendly.  The neighborhood needed improvement.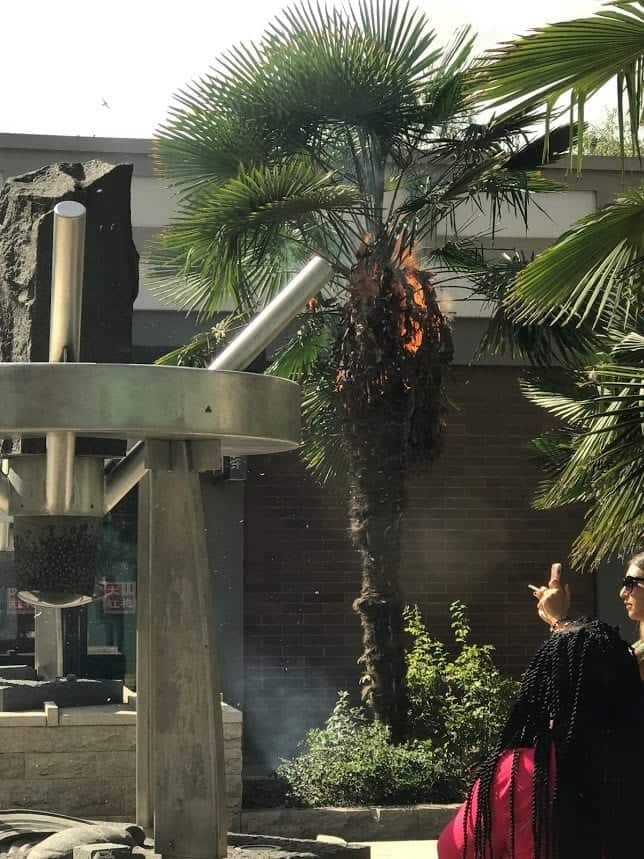 The following morning, as we sat in the small café enjoying a fresh-brewed Portland coffee and locally-baked pastry for breakfast, the calm was broken by the sound of an explosion.  Across the street, someone had thrown a Molotov cocktail at a palm tree and kaboom!  Fire.  It didn't last long.  Within minutes a fire truck arrived and put out the blaze.
My favorite feature about the hotel…the rooftop deck.
Onto the Marriott, a slightly cookie-cutter property, but really convenient for tourists.  And the food trucks.  The place I wanted to change to earlier but was voted down.
Coming soon….Read Next:  Our two days touring Portland.
I'm the editor and creator of CruiseMaven.com and self-appointed "expert" on cruises, trains and solo travel.  By sharing news and reviews plus my cruise and travel experiences, I hope to entertain, inform and inspire you to travel the world without flying.  Be sure to enjoy a local meal and a glass of wine along the way.