It happens to almost all cruise passengers. The "why didn't I bring it" moment when they realize an easy way to save money on a cruise. Simply bring a few items from home.
With a bit of planning, it's possible to avoid a lot of unnecessary shipboard expenses. Here are nine simple ways to save money on a cruise.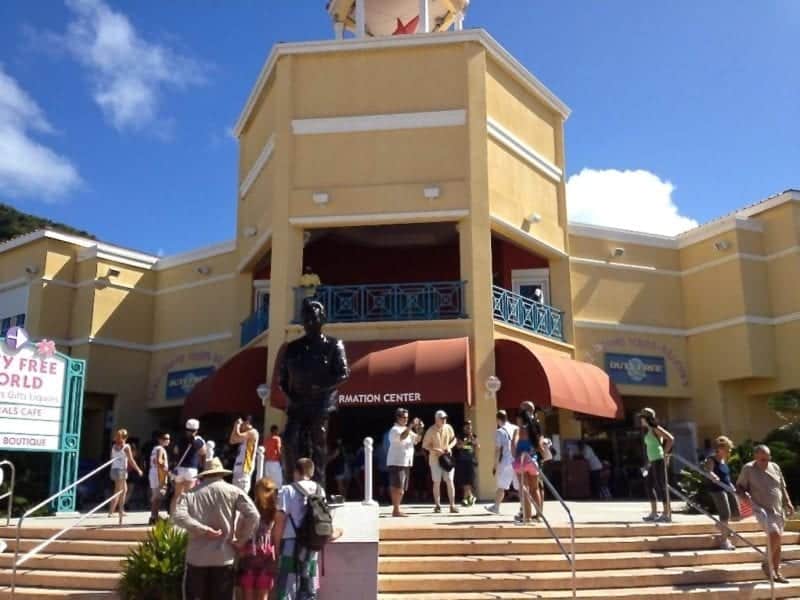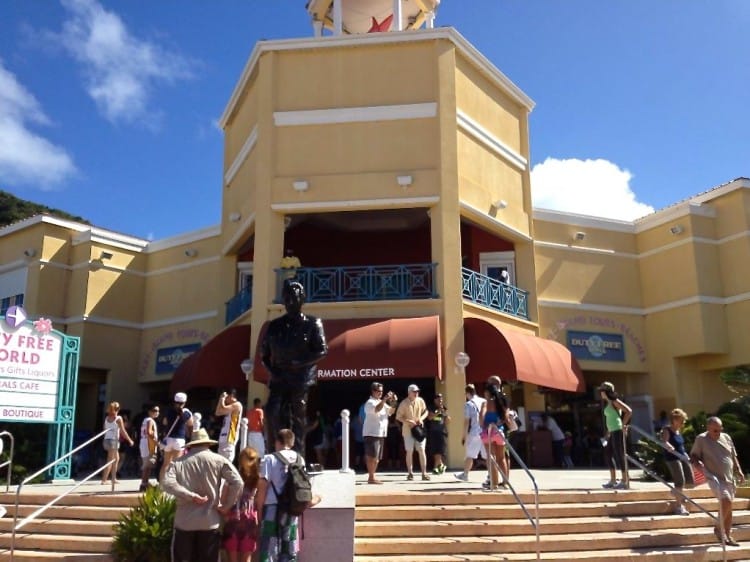 Pack These Items and You Will Save Money on a Cruise
It happens to almost all cruise passengers. The "why didn't I bring it" moment when they realize how much extra an item costs on a ship or even in port. Here are nine simple ways to save money on a cruise.
With a bit of planning, it's possible to avoid a lot of unnecessary shipboard expenses. Here's what to buy before you leave home.
1. Bring Suntan/Sunscreen Lotion
Obvious, right? Wrong. Even the most jaded of cruisers forget to pack sunscreen. Not only is it more expensive on a ship, the selection is severely more limited than from your local drug store. Not everyone wants to smell like a coconut! I'm always guilty of this one.
2. Get Foreign Currency and Save Money Later
If a European cruise is on the horizon, it's a good idea to go to a major bank and order Euros, Pounds or whatever the currencies will be for the countries on the itinerary.
Why? To avoid high commissions on the ship at the Purser's Desk and the confusion at a Currency Exchange overseas.
How much money to order? At least enough to get through the first couple of days. This includes taxi money and that coveted double scoop of gelato! While most taxis and restaurants accept credit cards, it's nice to have local currency on hand. Keep you cash in a secured pouch or wallet, of course.
3. Pack a Fold-up Suitcase for Souvenirs
A little compact tote doesn't take up much room in a suitcase. For ease in debarkation, a flat-folding bag should have small wheels or a loop to piggyback onto your main suitcase handle.
Bring an expandable bag from home and avoid the last night shopping crunch. Everyone is packed into the gift shop to buy flimsy, overpriced, wheeled tote bags.
4. Bring Your Own Soap
BYOS. Or Bring Your Own Shampoo (and conditioner). Many cruise lines now feature wall-mounted generic liquid soap dispensers in the shower. You're supposed to use this gooey gel for shampoo and body wash.
Bring a bar of soap, shampoo and conditioner. I don't want to spend double for these items at the gift shop or from the salon.
5. Should You Buy a Camera in the Caribbean?
Thinking about buying a new camera on the ship or in port because someone said the prices are reduced? Not so anymore.
Camera prices are usually just as good in the U.S. as in the Caribbean. And definitely better than on the ship. The only advantage could be saving sales tax.
Plus, at home you'll have an infinite better selection that the ship's camera shop or in port. Buy your camera before you leave home and give yourself some time to learn how to use it.
You can also do some research before your cruise and write down the exact model number and price. If all else fails, show the salesperson at the Caribbean camera store the comparable price at home.
Be aware that most Caribbean electronics stores do not match internet prices from major camera dealers in the U.S.
This strategy does not work at the ship's camera shop.
6. Remember the Extra SD Card and Batteries or Chargers
Even if you think you won't take many photos on your cruise, it's a good idea to bring an extra SD card with you. If you prefer a specific name-brand, high-end card like a Sandisk Extreme Pro with 256GB, there's a good chance that the ship won't have it.
Cruising overseas? Some cards sold outside the U.S. may not be compatible with your camera or device. It's no fun to have a card self-destruct in your camera and erase an entire trip's photos.
The ship's gift shop sells batteries, but they will cost more than at a local store back home.
7. Save Money and Bring Your Own Snacks!
No matter what time the munchies hit, having my own snacks in the room is always the cost-effective way to go. A trip to the gift shop or candy store can become costly and you'd probably end up buying something that you wouldn't buy at home.
Pack a can of assorted nuts, chips or popcorn. This is crucial when traveling with kids. Make sure to pack plenty of their favorite snacks. Healthier, better than the selection on the ship, and available on a moment's notice, snacks from home can save the day.
8. Alcoholic Beverages – Know What You Can Bring
Most major cruise lines allow one bottle of wine per person to be carried on board. Some cruise lines, including Royal Caribbean and Celebrity Cruises, charge a steep corkage fee in the dining room.
Corkage fees can range anywhere from $10 (Azamara Club Cruises), $15 (Princess Cruises) to $25 (Royal Caribbean and Celebrity). Norwegian charges the corkage fee to your onboard account at embarkation.
READ MORE: How to Bring Your Own Wine on Cruise
Before embarkation day, review the cruise line's FAQs to brush up on whether guests are allowed to bring wine on board. And if you want to sip in the privacy of your stateroom (maybe on your balcony at sunset), don't forget to pack a corkscrew in your checked luggage.
Conclusion
Who doesn't want to save money on a cruise? Certainly no one likes to waste money, especially if it could have been avoided.
Whether it's your 1st or 31st cruise, bring these money-saving items from home and spend less money onboard.
Put the savings for specialty dining or shore excursions and you'll enjoy your vacation even more. Guaranteed.

I'm the editor and creator of CruiseMaven.com, a solo traveler cruising the world on waves and wheels, collecting recipes along the way.  I hope my articles and photos entertain, advise and inspire you to travel the world without flying.  Take a breath…stop for a local meal and a glass of wine along the way.