It's happened again. Today, MSC announced that their new Ocean Cay MSC Marine Reserve in the Bahamas has a new opening date now set for December 5, 2019.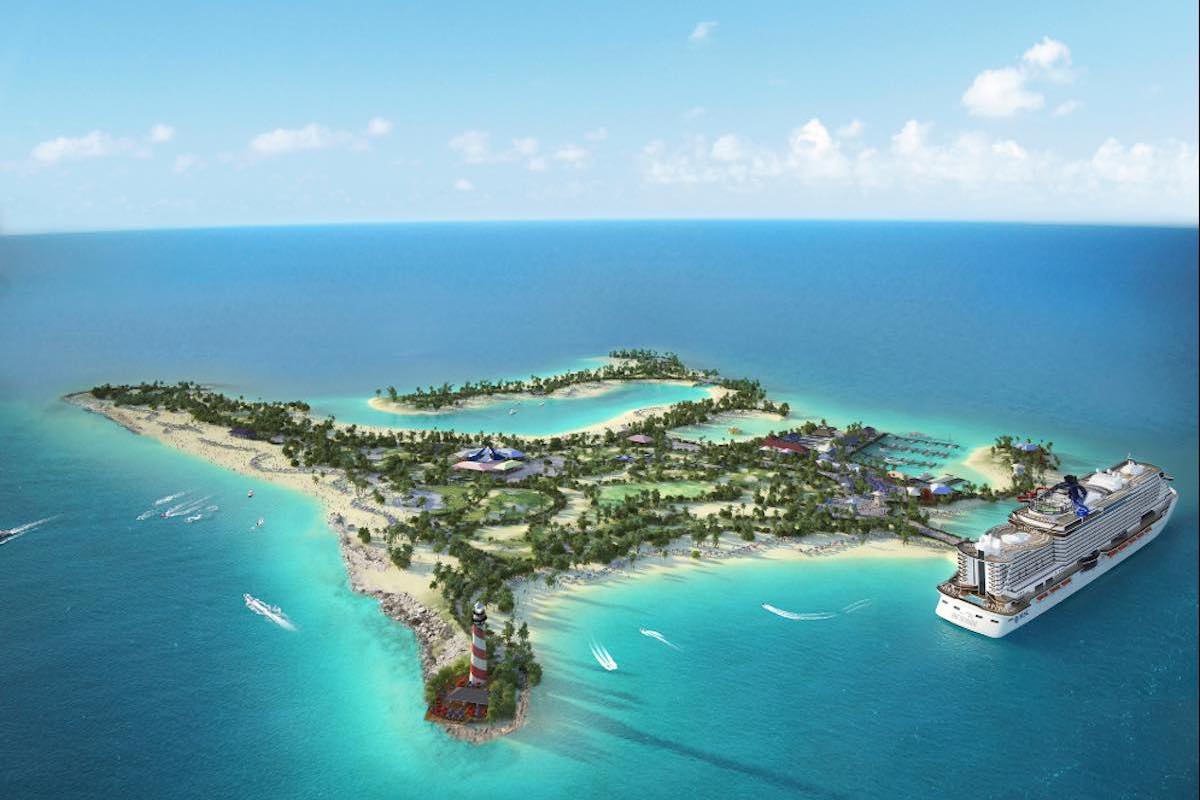 MSC Cruises ships that were scheduled to visit the island before December 5, 2019 will be rerouted to alternative Caribbean destinations or will add a day at sea to their schedule. Guests will be compensated for the missed call at Ocean Cay.
Creating Ocean Cay MSC Marine Reserve has been an ongoing project for MSC Cruises. They've worked with multiple contractors and partners to transform what was once an industrial sand excavation site into a stunning tropical destination. The surrounding waters are intended to be a marine reserve.
This has been an extremely complex project. MSC Cruises has said it is fully committed to developing the destination in the most eco-friendly and sustainable way. At the same time, while the Company anticipated that the island would be ready to receive guests mid-November, as opening day approached, adverse weather conditions and unexpected last-minute operational challenges slowed down the completion of the island.
First, it was Hurricane Dorian and the demobilization of 600 workers. In the weeks that followed, further adverse weather conditions with strong winds and heavy swell caused several days of interruptions and created additional delays. This included heavy weather in early November which required part of one of the beaches to be further reinforced.
READ NEXT:  Step inside MSC's Yacht Club Class 
Secondly, last-minute issues with the leveling of the sand in certain areas of the island, the completion of the second breakwater and the landscaping aspects to be fully in line with the Company's exceeding environmental criteria, have created further last-minute operational issues that could impact the guest experience.
The work on the island is an on-going process and the Company's commitment to protect, restore and conserve this beautiful cay is part of a multi-phased effort. In the coming months, MSC Cruises will also introduce a Conservation Center and thriving coral nursery on the island, which will serve as an active base for coral education and research.

I'm the editor and creator of CruiseMaven.com, a solo traveler cruising the world on waves and wheels, collecting recipes along the way.  I hope my articles and photos entertain, advise and inspire you to travel the world without flying.  Take a breath…stop for a local meal and a glass of wine along the way.