I'm here to help with your Amtrak questions. Or so I thought. After someone read my How to Take Amtrak To Your Cruise Port article, she emailed me for directions from an Amtrak station either in New York or New Jersey to Cape Liberty Cruise Port in Bayonne, New Jersey.
I was at a loss. But I did the Amtrak research and found out quite a bit. As a result, twice I've taken Amtrak to Newark, New Jersey. It's easy and I'll explain how to get to Cape Liberty Cruise Port by Amtrak.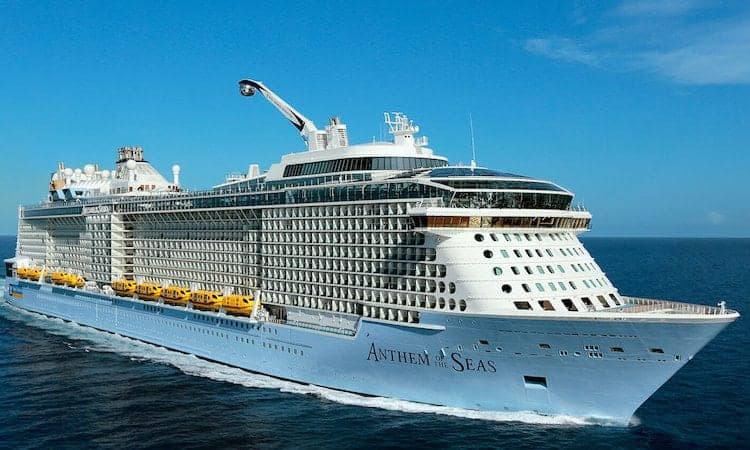 I've made the run from the Amtrak Newark Penn station in Jersey to Bayonne. Both times I went from Newark Penn station by taxi to Bayonne.
I had no idea where I was going and the taxi fare cost over $50. This was pre-Uber and pre-Lyft. Now both companies service Cape Liberty and for a lot less money.
How to Go to Cape Liberty Cruise Port from Newark Amtrak Station
Since Cape Liberty is mainly used by Royal Caribbean and Celebrity plus a sprinkling of Azamara, TUI Cruises and Viking Ocean, there's not a lot of how-to information available. Especially if you travel by Amtrak.
I had to dig through four seemingly buried links on Royal Caribbean's website until I finally found some info but it didn't include Amtrak. No wonder this woman emailed me! I'd have given up, too.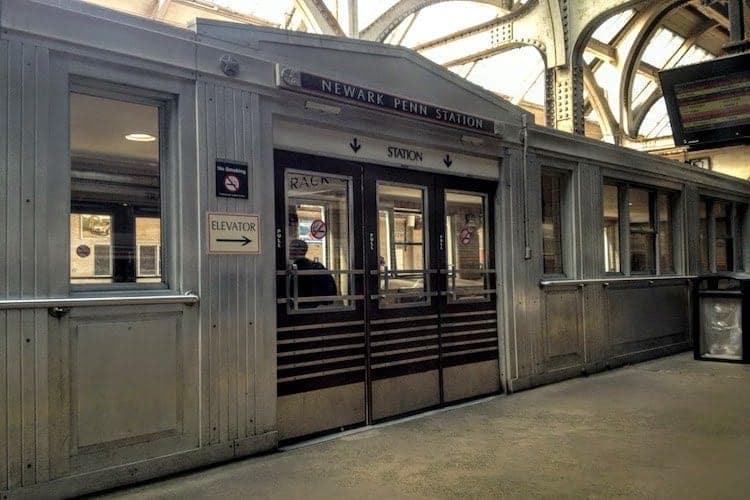 Here's what you need to know to go from Penn Station in Newark, New Jersey (NOT Penn Station in New York City!) to Cape Liberty cruise port in Bayonne.
To go from Amtrak in Newark to Cape Liberty in Bayonne, there are a handful of options. There's the aforementioned Uber and Lyft. The distance is about 10 miles and under 30 minutes from Newark Penn station to Cape Liberty cruise port.
Taxi to Cape Liberty
Expect to pay in $50 plus or minus a little, plus toll (a few dollars), plus tip.
Uber Estimator Amtrak Newark to Cape Liberty:
uberPOOL: $19-25

uberX: $16-21

uberXL: $24-31

uberBLACK: $57-75

UberSUV: $75-96
Lyft Estimator – Amtrak Newark to Cape Liberty:
Line: $14 – shared, 1-2 seats
Lyft: $15-22, 4 seats
Plus: $23-31, 6 seats
Premier: $28-39, 4 seats, high-end
Lux: $64-76, 4 seats, black car
Lux SUV: $82-96, 6 seats, black car
Where to Stay Near Newark, New Jersey Amtrak Station
You'll arrive at your ship refreshed and ready to cruise.
Depending upon your train departure time after the cruise, you may want or need to spend a night at the Hilton at Newark Penn Station.
Finally, here are directions for DIY cruisers who arrive into New York Penn Station (NOT Newark Penn Station), are very budget-conscious and don't mind hauling their own luggage.
Take the PATH Rapid Transit System train from Manhattan to Jersey City or Hoboken.
Outside the PATH Station, take the NJ Hudson-Bergen Light Rail train to Bayonne.
Get off at the 34th Street Station in Bayonne.
You are now directly across Route 440 from the Peninsula at Bayonne Harbor, which includes the Cape Liberty Cruise Port.
Call one of the three Bayonne taxi cab companies (or Uber or Lyft) to drive you to the cruise port, which is about two miles east of the Light Rail line.
For more information:
Cape Liberty Cruise Port
Bayonne, NJ
4 Port Terminal Boulevard
Bayonne, N.J. 07002-5038
I'm the editor and creator of CruiseMaven.com, a solo traveler cruising the world on waves and wheels, collecting recipes along the way.  I hope my articles and photos entertain, advise and inspire you to travel the world without flying.  Take a breath…stop for a local meal and a glass of wine along the way.