On Monday, Holland America notified guests and travel agents that they canceled Alaska cruises in June scheduled to depart from Seattle. Only minutes later, Princess Cruises announced their cancellation of the same round-trip Seattle to Alaska cruises for June, too.
Next, Norwegian Cruise Line Holdings stated they have canceled their Alaska departures (and all cruises) through June, 2021. This affects Norwegian Cruise Line, Oceania Cruises and Regent Seven Seas. Next,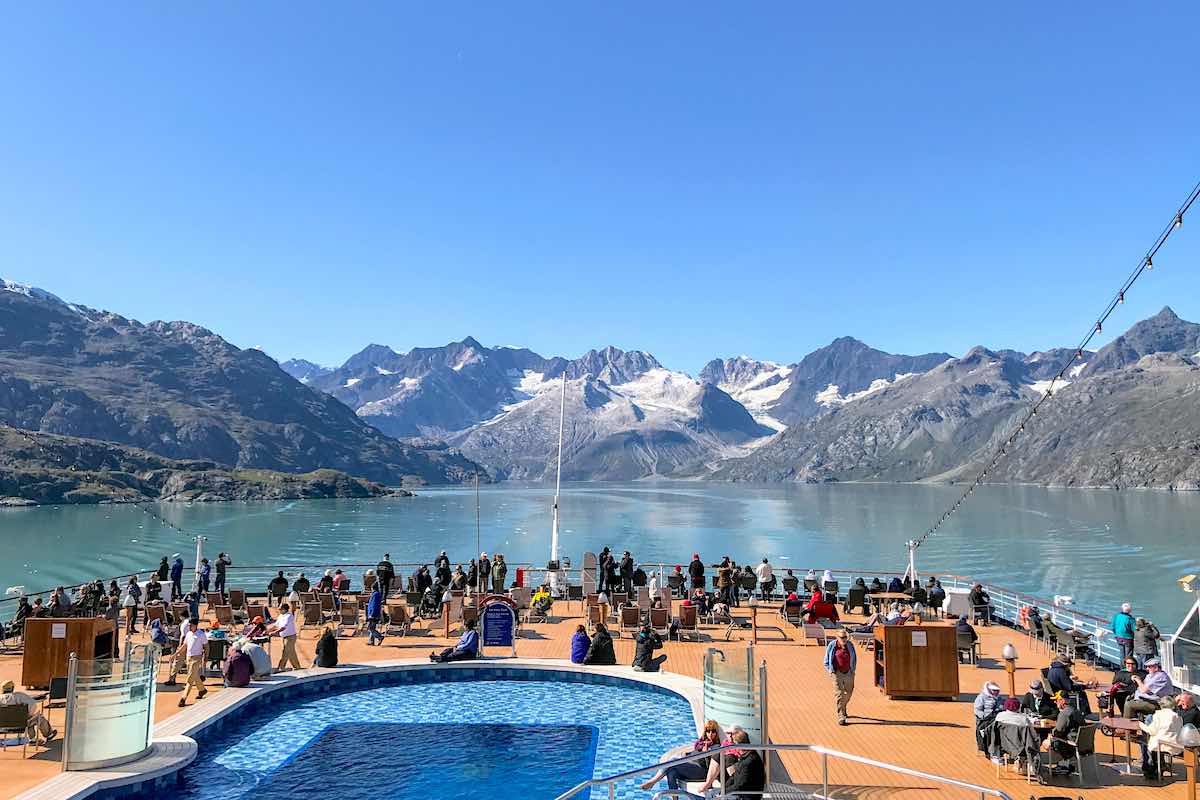 Holland America Canceled Alaska Cruises Again
Holland America made the decision to cancel all Alaska cruises sailing round-trip from Seattle, Washington until at least July 2021.
In total, six voyages on Eurodam and Oosterdam are affected by the cancellations. The Alaska itineraries for both ships included a call at Victoria, British Columbia in Canada.
The cancellations are a result of the Canadian Transport Ministry Interim Order that closed Canadian ports to passenger vessels carrying in excess of 100 passengers and crew.
RELATED: Holland America Eurodam Alaska Cruise Review
So far, Alaska cruises have not been canceled on roundtrip sailings from Seattle scheduled to depart in July and onward.
The cruise lines continue discussions with Canadian and United States government authorities to try to salvage the remaining Seattle to Alaska sailings. Holland America Line already has announced the cancellation of all 2021 Alaska cruises to or from Vancouver, British Columbia, Canada.
"We continue to stay actively engaged in dialogue with authorities in Canada and the United States to understand what cruise opportunities may still exist in Alaska, knowing how important this market is not only to our brand, but to the communities and individuals who depend on our business," said Gus Antorcha, president of Holland America Line.
Holland America Will Move Guests to Comparable Alaska Cruise in 2022
Those who are currently booked on the canceled roundtrip Seattle-Alaska June departures will automatically be moved to an equivalent cruise in 2022 retaining their 2021 fare. All cash and Future Cruise Credit funds will be moved to the new booking.
If a booked guest decides not to accept the 2022 cruise booking, they have the option to decline the booking. Instead, they'll receive an FCC of 110% of any cash paid. Guests will also be able to request a full refund of all monies paid to Holland America Line.
Princess Cruises Follows Holland America Canceled Alaska Cruises Announcement
Living under the same family umbrella, it wasn't a shock to learn that Princess Cruises also canceled their Alaska cruises from Seattle for June 2021. The canceled Alaska cruises affects the seven-day Alaska Inside Passage cruises on Emerald Princess and Majestic Princess departing round-trip from Seattle.
Following in Holland America's cancellation policy for cruises that are suspended, Princess will also move guests to the equivalent cruise in 2022 and protecting the 2021 fare for a 2022 Alaska departure.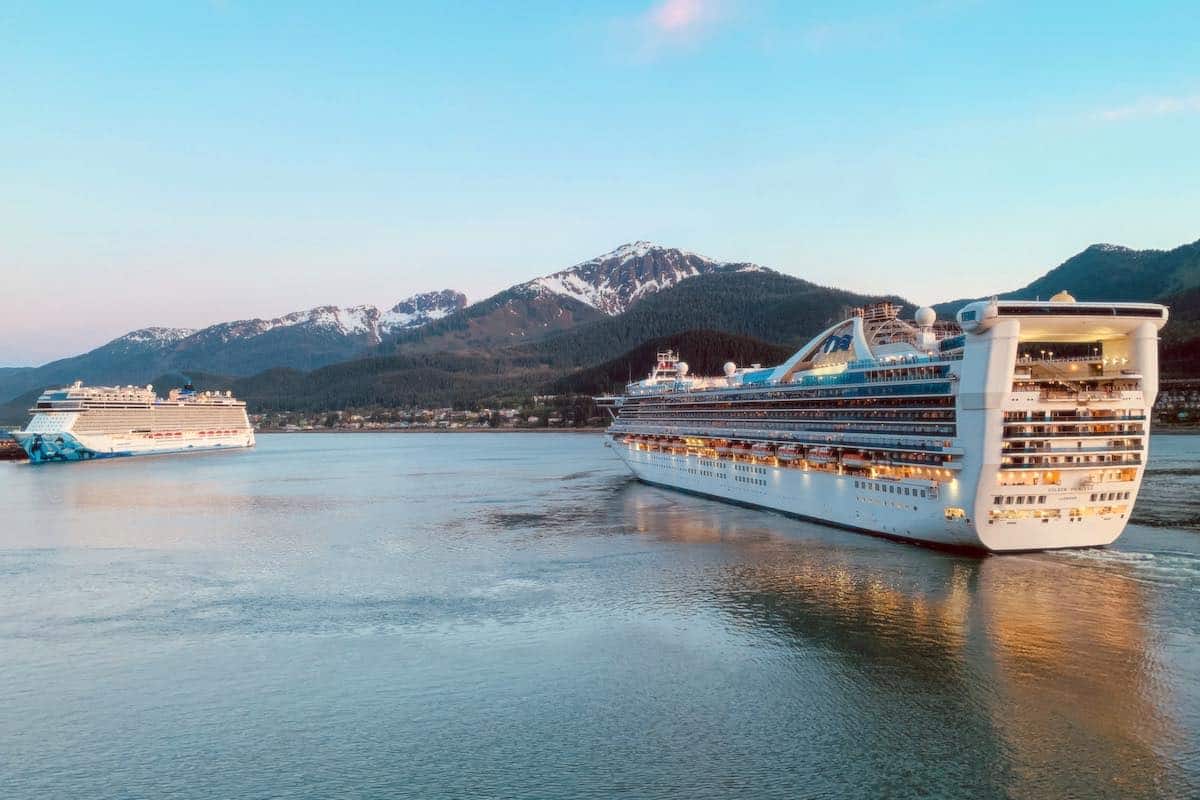 Alternatively, there's the option to choose a future cruise credit (FCC) equivalent to 100% of the cruise fare paid (same as Holland America) plus an additional non-refundable bonus FCC equal to 10% of the cruise fare paid (minimum $25 USD) or a full refund to the original form of payment.
Requests must be made through the respective cruise line's online form by April 15, 2021. If not, guests will automatically receive the FCC option. FCCs can be used on any cruises booked by and sailing by December 31, 2022.
Norwegian Cruise Line Holdings Axed Alaska and More
Taking no chances, Norwegian Cruise Line Holdings has canceled all departures worldwide until July. And even then, it's not a guarantee that they'll start to fill up ships in mid-summer. Working with the
Healthy Sail Panel
, a combined effort with Royal Caribbean Group, Norwegian Cruise Line, Oceania Cruises and ultra-luxury Regent Seven Seas are sidelined.
Whether or not we'll see a return to service for Alaska cruises in July remains a mystery. Aside from Canada's Order, there's much preparation for the cruise lines to do to comply with the current CDC guidelines. It's not a matter of when…but if we'll see any cruise lines sailing this summer from a U.S. port.
I'm the editor and creator of CruiseMaven.com, a solo traveler cruising the world on waves and wheels, collecting recipes along the way.  I hope my articles and photos entertain, advise and inspire you to travel the world without flying.  Take a breath…stop for a local meal and a glass of wine along the way.