On the first morning of our Holland America Mexican Riviera cruise husband Rob and I were thrilled as our ship slowly cruised within sight of the famous Land's End rock formations near Cabo San Lucas at the southern point of the Baja Peninsula.
We wanted a North American destination close to our Arizona home. Holland America Line's Mexican Riviera round trip from San Diego fit the bill.
The Mexican Riviera cruise season runs October through April when temperatures are moderate. The 7-night cruise on the Oosterdam called on Cabo San Lucas as well as Mazatlan and Puerto Vallarta on the Mexican mainland.
Cabo San Lucas lies where the Pacific Ocean meets Sea of Cortes. Massive granite arches beckon cruise ships to this colorful port.
In Cabo, we rode an excursion boat for a closer view of Land's End arch rocks, followed by a bus ride to a scenic location for photo ops. The local tour guide shared interesting history and area information.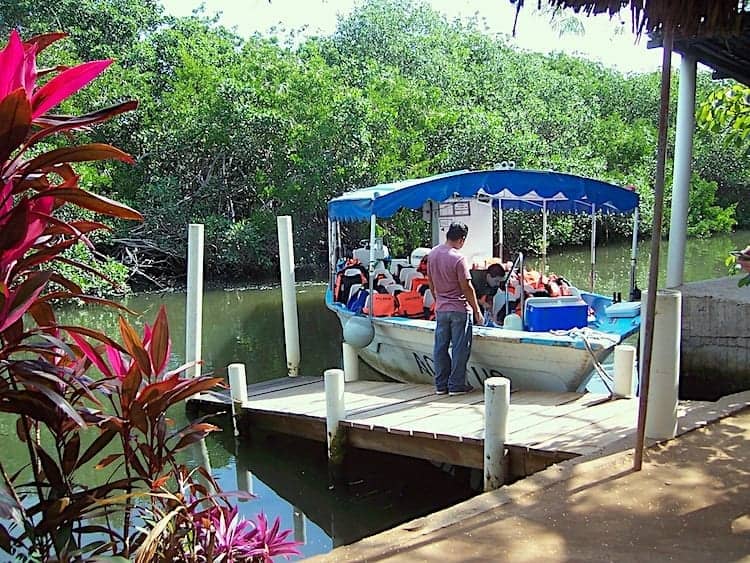 At Mazatlan, Rob thoroughly enjoyed the estuaries and bird watching expedition down mangrove and palm waterways to see brown pelicans, sea hawks, blue heron and other exotic waterfowl.
Mazatlan celebrates its Aztec culture. The Cathedral of the Immaculate Conception's majestic twin towers dominates the narrow cobblestone streets that are typical of Mexican cities. In contrast, the more contemporary section of this city of 500,000 has wider streets, plus breweries, a casino and resorts. Newer hotels, chain stores and fast-food restaurants welcome tourists and winter residents.
As the Oosterdam docked in Puerto Vallarta, we immediately noticed a different look. This thriving tourist town has spiffed up the port area to spur tourism development with familiar American stores and eateries. Crew members appreciate the nearby Walmart.
Shore excursions in the three ports include city, shopping, cultural and whale-watching tours. Beach excursions, as well as tequila and beer tastings, are popular options. Adventuresome guests can ride horses, snorkel, zip line, parasail, or go sport fishing.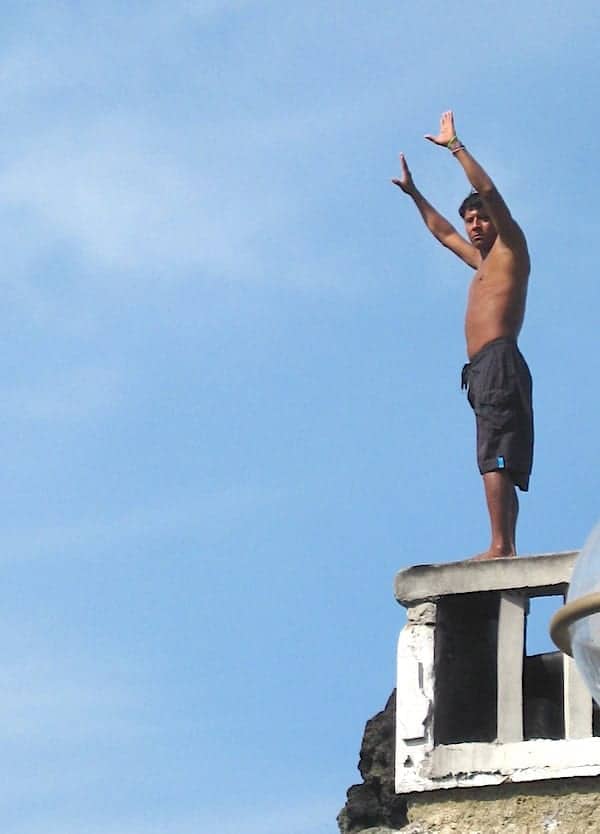 My Mazatlan city tour did a quick take on cliff divers in an area surrounded by vendors. We spent about 15 minutes visiting the Cathedral. The main attraction was a professionally choreographed Mexican Folkloric show. The tour ended with free time for lunch or shopping.
After a short shared cab ride in Puerto Vallarta, we climbed the steep steps to Our Lady of Guadalupe Cathedral. The beautiful interior was worth the effort. After browsing the vendors in front of the church, we strolled along the malecón, an oceanfront promenade with sculptures, street performers, shops and cantinas.
Despite news reports of violence in some parts of Mexico, we felt secure on the ship's organized tours as well as on our own. Tour guides, bus/cab drivers and merchants were polite and treated us with respect in all three ports. Taxis were plentiful and affordable.
Fabulous food – dining aboard Oosterdam
Holland America is known for great food, and this voyage raised the bar. At the upscale Pinnacle Grill ($35 dinner, $10 lunch on sea days) our tender, juicy steaks and vegetables were cooked to perfection. A subtle light show that played on the jellyfish shapes on the ceiling enhanced the elegant atmosphere.
The bi-level main dining room offers fixed times or open dining. It boasts an extensive menu with five-course meals elegantly presented. The maître's deftly orchestrate seating guests quickly to avoid a long entrance line. Guests also can order room service. Our complimentary room service breakfasts arrived hot and on time.
In the Lido buffet, the smiling and eager-to-please crew created a happy dining environment for guests to meet and mingle. This carried through the entire ship. The Lido buffet salad bar boasts an extensive array of fresh greens chosen by guests and served by a gloved crew member. We enjoyed starting lunch with a large bowl of our favorite healthy greens.
Holland America ships consistently receive high health inspection scores, and hand sanitation stations throughout the ship facilitate staying healthy.
On the third day of the cruise guests received simple survey forms asking what they liked, what they disliked, and what would they wanted to change. Management listed and took appropriate action.
Ample onboard activities

Formal nights—now called gala nights–have a more relaxed dress code. Wall-mounted TVs enable guests to get ship and shore excursion information in their cabins. Guests can get Internet help by taking their device to the front desk.
During the cruise guests had ample opportunities to learn about Mexican culture, heritage and cuisine. A lively Mariachi band played Mexican music, and colorful Folkloric dancers created a fiesta atmosphere.
In addition to typical spa treatments, Evergreen Spa offered a 7-day pass to its relaxing warm hydro pool with many jets to sooth aching joints and tired muscles. Spa guests in the thermal suite could also use a steam room and relax on a heated ceramic lounger with soft music and an ocean view ($149).
A Microsoft instructor taught software classes in the Digital Workshop. Guests attended exercise and craft classes, improved their cooking skills in America's test kitchen and worshiped at daily Catholic Mass. Bridge, bingo, trivia and other games were popular pastimes. Throughout the cruise observant guests saw numerous migrating whales and playful porpoises.
Live music venues
The Oosterdam offered a plethora of music from a string quartet playing recognizable classical pieces to show tunes and contemporary sounds. B.B. King's Blues Club was a popular venue and packed for each of their three performances. Arrive early for the dueling pianos and sing-along. Aside from music, comedians, dancers and other entertainers performed every night.
Today's cruise lines want to attract younger guests, singles and families while retaining veteran cruisers. During our voyage, generations from all backgrounds blended together. Congenial, well-trained smiling international crew members were eager to serve.
In an era of mass shootings and abrasive discourse, this cruise was a model of civility and respect. The congenial mix of guests and crew was as beautiful as the warm sunny weather.
My lasting memory was returning from the Cabo San Lucas shore excursion. Just as the tender moved in position to transfer guests back onto the ship, wave intensity increased quickly. Four skilled crew members lifted a woman in a wheelchair safely to the ship platform from the bobbing tender. We all applauded the heroic crew.
When you go

Wear comfortable, sturdy walking shoes to navigate Mexico's cobblestone streets, steep stairs and high curbs.
Visit: Holland America Mexican Riviera cruise for more info.
All photos: Pat Woods unless otherwise noted.