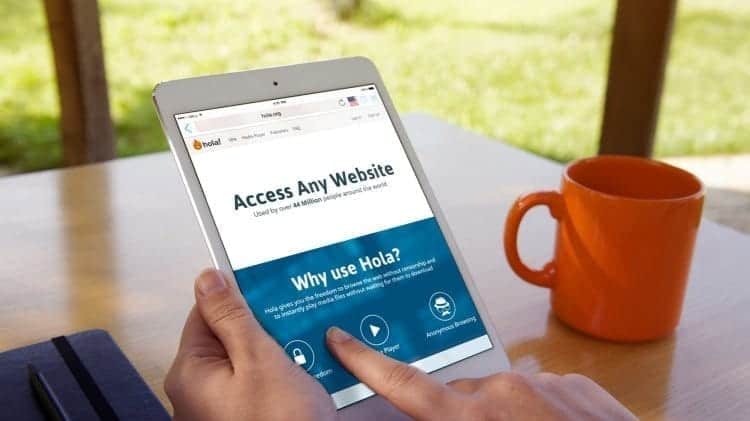 Hola to the Rescue!
Finally. A way to watch your favorite American television shows or download movies when you travel outside the United States.
Say hello to Hola.org! It was by chance that I found out about Hola. I recently traveled to the Scottish Isles. Debarking the ferry from Gourock to Dunoon, someone offered to help me with my luggage. While we walked, we started gabbing about TV shows when he mentioned that his son told him about a way to watch from Netflix and other streaming media sites while traveling. What?
If you've ever been in Europe and tried to watch Netflix (assuming you have a Netflix account) you know the dreaded "this doesn't work in the country you're in now" message. The same goes for Amazon Prime and even iTunes. The only exception is that now iTunes will cross the ocean if you're in the UK, France or Germany. Anywhere else, it won't let you download.
What is Hola?
In simple terms, Hola bypasses the local overseas server on which your computer is connected and lets you choose the location that you prefer for your internet server. In my case, the United States.
For example, now I'm in Italy. I want to watch Frasier on Amazon Prime (episodes that I have not purchased.) I go tothe Amazon Video app on my iPad, click Frasier and I get the message: "This show cannot be viewed the this country." Drat!
Now, I simply open the Hola! app, touch the VPN icon and move the slider to display "United States." Suddenly my iPad thinks it's connected to a server in the United States and I can stream or purchase Frasier on Amazon Prime.
With my Netflix subscription, I can watch movies or TV anywhere at any time. Same goes for Amazon Prime and iTunes.
Why It Works
In simple terms, Hola! is an app that changes the VPN or Virtual Private Network to a secure private server based on the country of your choice. In my case, United States.
How to Get It
Go to the app store on iTunes (works on Android, too). All you need of course is a wifi connection. Hola offers a free 7-day trial period. Afterwards, you can buy it for $4.99/month or $49.00 for a year.
Hola for Mac or PC is free and simply required a downloaded media player.
I went with the $4.99 month plan since I'm not living in Europe. Yet. But seriously, if you have a good wifi connection (and that's important) then Hola! is the way to go to stream or purchase and download TV shows and movies when you're out of the U.S. I love it. Now back to Frasier.
Stay tuned for my list of Best Travel Apps!